NTU's ongoing shortlists can be viewed here. All positions related to the shortlists can be found under Project vacancies. For those interested in subsequent opportunities, please upload your CV to our Expert Database.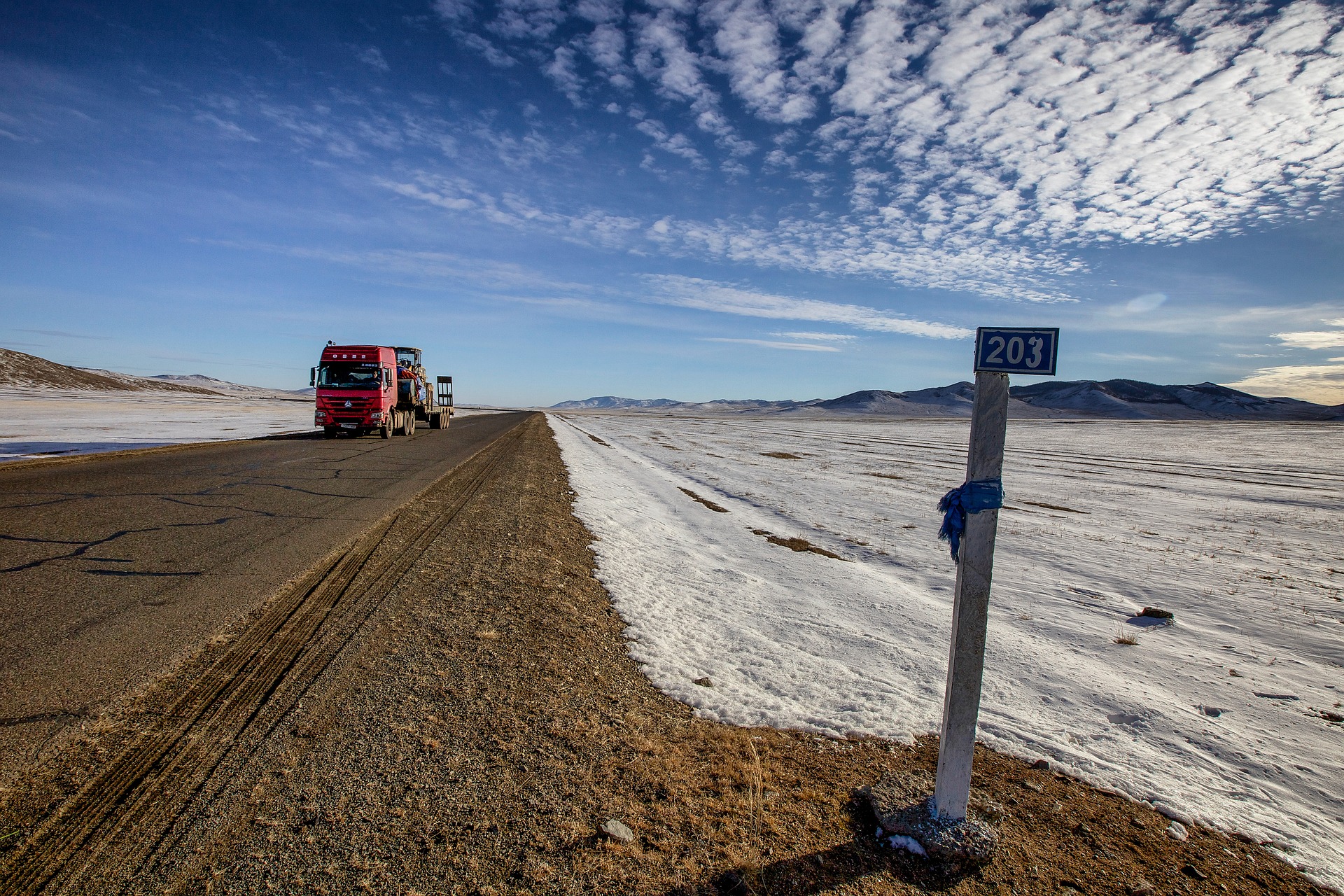 Institutional Strengthening for Road Safety - TA-9579 MON
Mongolia
Technical Assistance
14-02-2019
The primary mode of transportation in Mongolia is through an expansive but poorly maintained road network. In 2016, reported road crashes were the fifth leading cause of deaths in the country. More
than 75% of recorded deaths are outside Ulaanbaatar where post-crash response is lacking, drunk driving is twice as common, and the likelihood of seat belt use is 50% lower than in the capital. The vehicle fleet in Mongolia more than doubled during 2011-2016, and the number of reported crashes also increased from 21,302 to 46,712. Road crash deaths and injuries are likely to increase markedly over the coming decades as vehicle ownership continues to grow in Mongolia, thereby affecting medium- and long-term growth prospects by removing adults from the workforce and reducing the productivity of injured workers.
Overall Objective
The knowledge and support technical assistance (TA) will support the Government of Mongolia in institutional strengthening and capacity building in road safety to facilitate implementation of the road safety policy and action plan developed under the previous TA for Development of Road Safety Policy and Action Plan.
ADB and the successful consulting firm will support Mongolia in institutional strengthening for road safety through:
Output 1: Road safety management capacity improved. Output 1 will provide specialized training for road safety staff. It will also develop road safety education materials for schools and design and
implement a campaign on the use of child restraints.
Output 2: Crash analysis capacity improved. This output will support relevant staff in pilot-testing an independent crash investigation body in Mongolia and in analyzing crash scenes and crash data.
Output 3: Recommendations and revisions of national road safety guidelines and manuals developed. Output 3 will review international best practices, existing documents, and implementation of the guidelines by analyzing the current guiding documents related to road safety to identify gaps or areas for revision.
 Scope
The minimum scope of works are:
Road safety management capacity improved
Crash analysis capacity improved
Recommendations and revisions of national road safety guidelines and manuals developed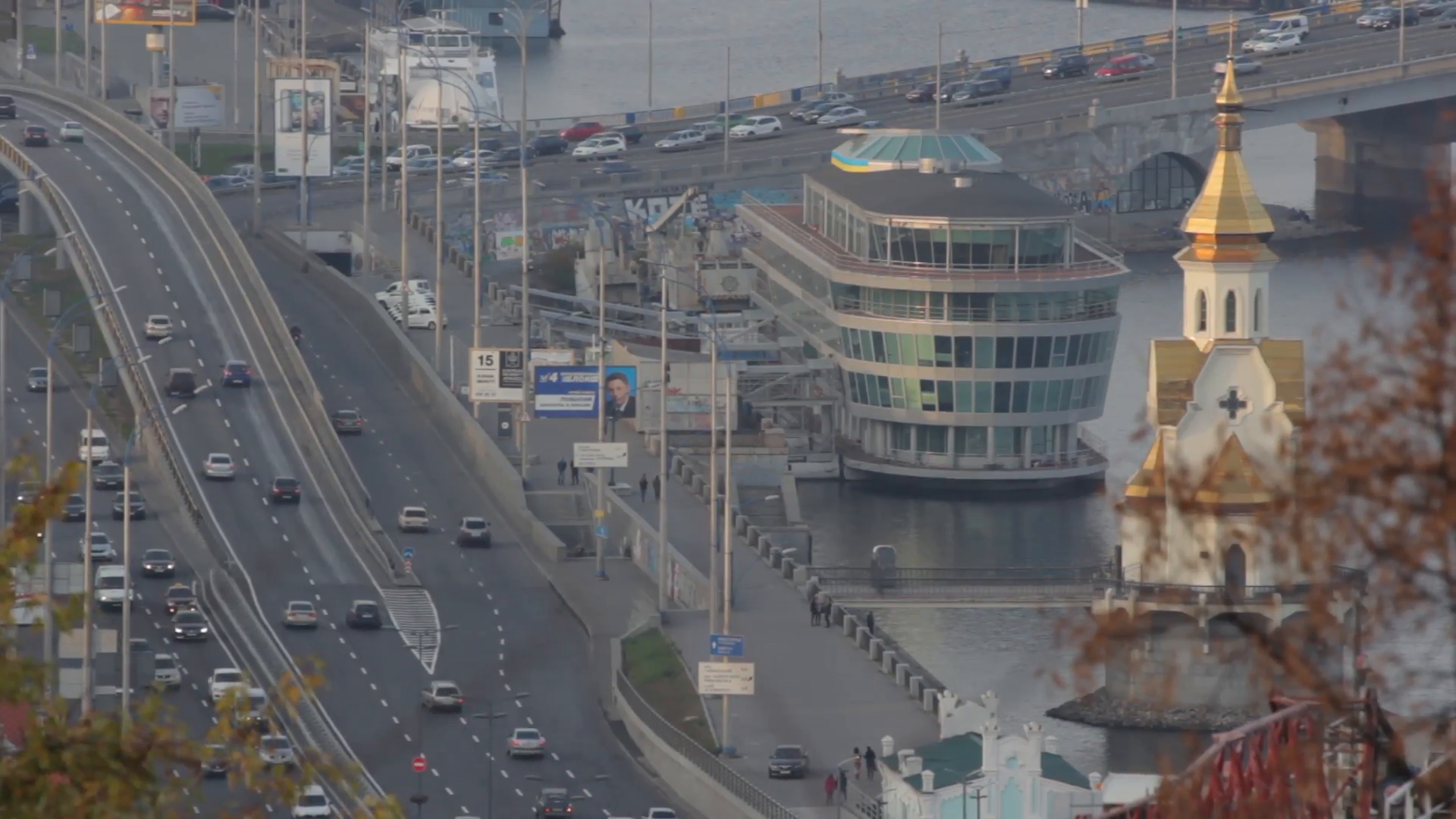 Technical Assistance for implementation support to the Ukraine Urban Road Safety Project TA2018082 UA NIF

 
Ukraine
Technical Assistance
29-01-2019
With support from The European Investment Bank, Ukraine has set a strategy for improving the country's overall urban road network. Transport is critical to Ukraine's economic development since its economy is highly transport intensive due to the large role of agriculture and heavy industries. In addition, Ukraine is an important transit country for bulk traffic. The Ukrainian economy generates far more transport movements and volumes relative to its GDP than other countries in Europe. Ukraine's strategic geographic location puts it on the main routes of international cargo traffic, leading to significant EU interest in Ukrainian transit and transport potential. Several international corridors cross the territory of Ukraine (both along North-South and East-West directions), carrying freight to/from neighbouring countries (EU Member States) and for countries further away (Caucasus, Central Asia). The country already has a very serious road safety problem with around 4,500 persons dying and 32,000 injured or crippled on Ukrainian roads each year. Around 44% of those killed are pedestrians, cyclists and other vulnerable road users - a higher percentage than occurs in any of the nearby 38 countries. Many of these deaths and injuries occur on the urban road and street networks
Overall objective
The overall objective of the Ukraine Urban Road Safety Project, which this TA task will be a part of, is to contribute to the National Transport Strategy 2030, the National Road Safety Strategy, and the Road Safety Program promoted by the Government of Ukraine. These national initiatives will in turn contribute to the United Nations Decade of Action for Road Safety and the Sustainable Development Goals for road safety worldwide.
The Urban Road Safety Project will achieve this through implementation of schemes related to urban road safety, better access to public transport and facilities for cycling and walking, and IT solutions for safe and effective traffic management.
Purpose
The purposes of this contract is as follows:
To support effective implementation of the Ukraine Urban Road Safety Project 
To strengthen the capacity of relevant professionals to develop and implement appropriate road safety infrastructure schemes on urban roads in five cities in Ukraine (Kyiv, Lviv, Kharkiv, Odessa and Dnipro).
Scope
Road safety is a complex matter that is influenced by the physical environment and road conditions, the behaviour of road users, and legislative and law enforcement systems. As such, the Urban Road Safety Project will support a series of infrastructure and IT investments in the five participating cities, such as:
Small public transport related infrastructure improvements
Improvement of the most dangerous accident blackspots
Intersection improvements
Street renovations
Safe cycle and pedestrian networks
For those interested in the positions related to this project - please upload your CV here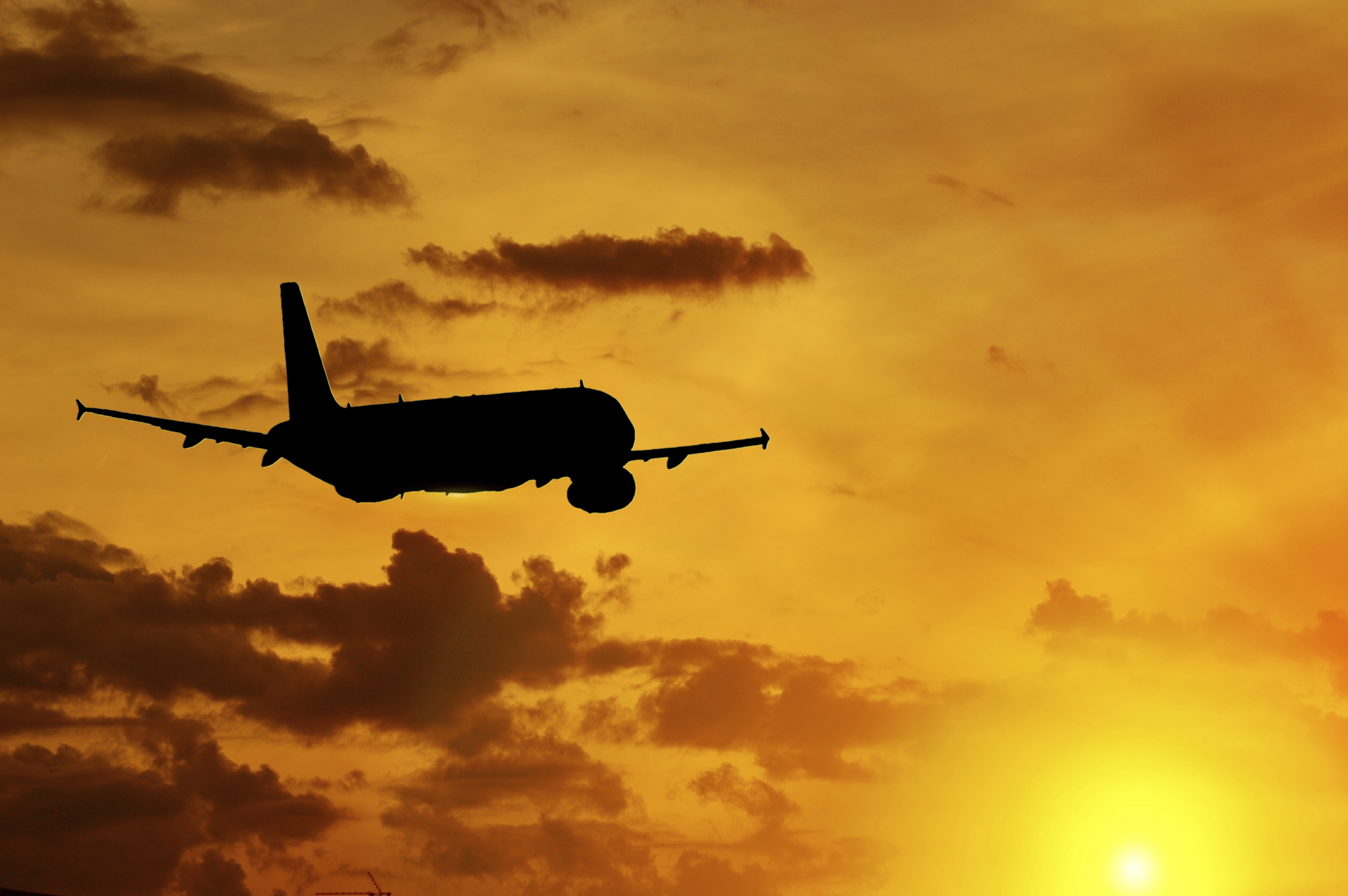 Preparing the Civil Aviation Investment Program - KSTA PNG 52201 
Papua New Guinea
Technical Assistance
04-01-2019
NTU has been shortlisted for the project Preparing the Civil Aviation Investment Program, an Asian Development Bank project in Papua New Guinea which will help identifying policy actions and investment plans and strategies to achieve compliance with Civil Aviation Organization (ICAO) safety standards and enable equitable and affordable air transport services to the wider PNG population. The assignment is expected to contribute comprehensively to tackle the physical and non-physical bottlenecks in the sector in close coordination with other development partners.
The duration of this project is 12 months, and the intended commencement date is January 2019.
Overall objective
The overall objective of the project is to ensure a continuous development of both national, regional, and rural airports and airstrips, by providing the National Airports Corporation (NAC) with a list of investments, institutional development and capacity building proposals for subsequent ADB and other donors' programmatic support.
NTU will be responsible for delivering the following tasks
Policy and Institutional Reform Program
Hub-and-Spoke System for connection of national, regional and rural airports and airstrips
Outline engineering designs for 2 selected priority airports and 20 strategically selected rural landings strips
Financial Analysis and Financial Management Assessment
Economic Analysis and due diligence
Environmental and Social Safeguards
Poverty, Social and Gender Assessment and action plans
Climate Risk and Vulnerability Assessment, including adaptation plans and climate resilience
Risk Assessment and Management Plan
Procurement Risk Assessment and Procurement Readiness plans and strategies for the program
Capacity Needs Assessment of key stakeholders in the Civil Aviation Industry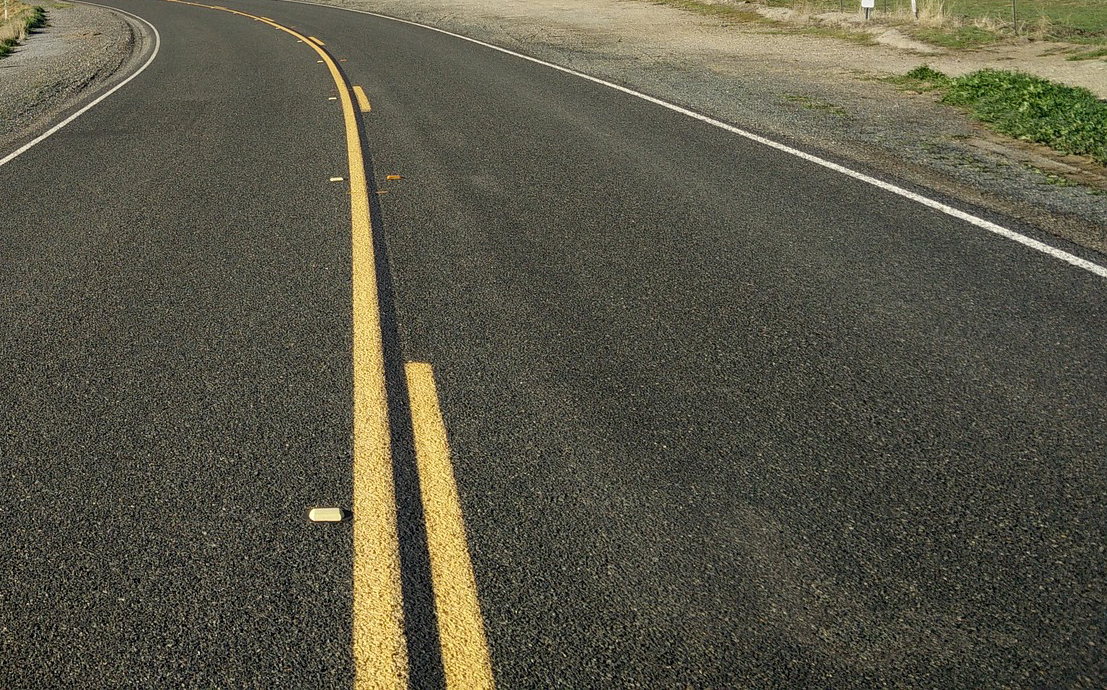 TA2018003 Support to the Armenia Road Safety Improvement Project 
Armenia
Technical Assistance/ Capacity Building
04-01-2019
NTU has been shortlisted for The Armenia Road Safety Improvement Project, a European Investment Bank project, which will help reduce the rate of accidents and injuries associated with road transport. In recent years, Armenia has made considerable efforts to improve safety on the roads and bringing down the number of accidents, with the ongoing IFI-financed projects focusing largely on safety and addressing several key accident black spots in the country. However, there is also a need for better coordination and management of road safety, much stricter traffic enforcement, better awareness of road users, and faster emergency response when accidents do happen. Thus, this overall purpose of this TA project will be to help support the capacity development of all relevant authorities and stakeholders.
The duration of this project is 15 months, and the intended commencement date is April 2019.
Overall objective
The overall objective of the project is to contribute to and support the efforts of the Government of Armenia to significantly (up to 20%) reduce the rate of accidents, injury, and death associated with road transport, through improvement of black spots and road safety management capacity development.
Purpose
The specific objective/purposes of the Technical Assistance operation are (i) ensuring proper quality of black spots improvement works; and (ii) supporting capacity development for relevant authorities and stakeholders with the aim of reaching international standards regarding road safety, thus contributing to the following:
improving black spots on several roads of intense traffic;
updating Armenian road design standards to reflect the EU and international best practice on road safety and increased focus on vulnerable road users;
developing Road Safety Audit capacity in Armenia and better integration of Road Safety Audit in all EU supported road projects in line with the EU Directive 2008/96/EC on Road Infrastructure Safety Management (EU Directive 2008/96/EC);
stronger capacity and processes within the MOTCIT (including its subsidiary entities Armenian Roads Directorate and Transport PIO) and Road Police to manage planning, design and operation of safer roads.
Results to be achieved by the Consultant
existing detailed design and tender documents for the improvement of the black spots under Component II

 

reviewed/updated as needed and tender documents elaborated;
roads safety inspections (covering the MOTCIT administered interstate and republican roads of intense traffic and recorded safety issues) performed and additional black spots identified and prioritized for the improvement under Component IV;
road safety audits, detailed designs and tender documents for the improvement of the black spots under Component III and Component IV elaborated;
Technical Supervision carried out to ensure a strict compliance of the Components II, III and IV works with the contract and design documentation requirements;
Review, recommendations and proposal for updated Armenia Road Design Standards based on the EU and international best practices and safe system approach, which can be used for official approval/adoption;
existing Road Safety Audit Manual for Armenia

 

updated to reflect the EU Directive 2008/96/EC;
road safety auditors training provided to selected 40 Armenian road engineers, leading to certification of minimum 15 auditors in line with international standards and enabling them to conduct safety audits and inspections in line with the EU Directive 2008/96/EC;
proposal for adjustment of the official Armenian planning and design procedures to allow for smooth integration of road safety requirements and Road Safety audit recommendations during planning, design and implementation.
proposal for future road safety investments for the EIB/EU and other IFIs consideration
Further, the TA operation will
Support and develop the activities and capacity building started under the EU funded TRACECA regional road safety project;
Encourage and support the implementation of EU best practices in safety standards for roads, such as the EU Road Safety Directive 2008/96/EC;
Review and elaborate design documentation for improvement of blackspots on republican and interstate roads of intense traffic;
Ensure that road safety civil works are implemented in accordance with the provisions of the construction contract. The Consultant will take all engineering decisions required for the successful and timely implementation of the civil works contract.
Improve capacity of Armenian road design engineers and road safety auditors, and improve practices in safety engineering for safer design construction and operation of roads;
Identify sections on the national road network with high accident rates and prepare proposal for future road safety improvement projects on these, which can be funded by EIB/EU or other IFIs;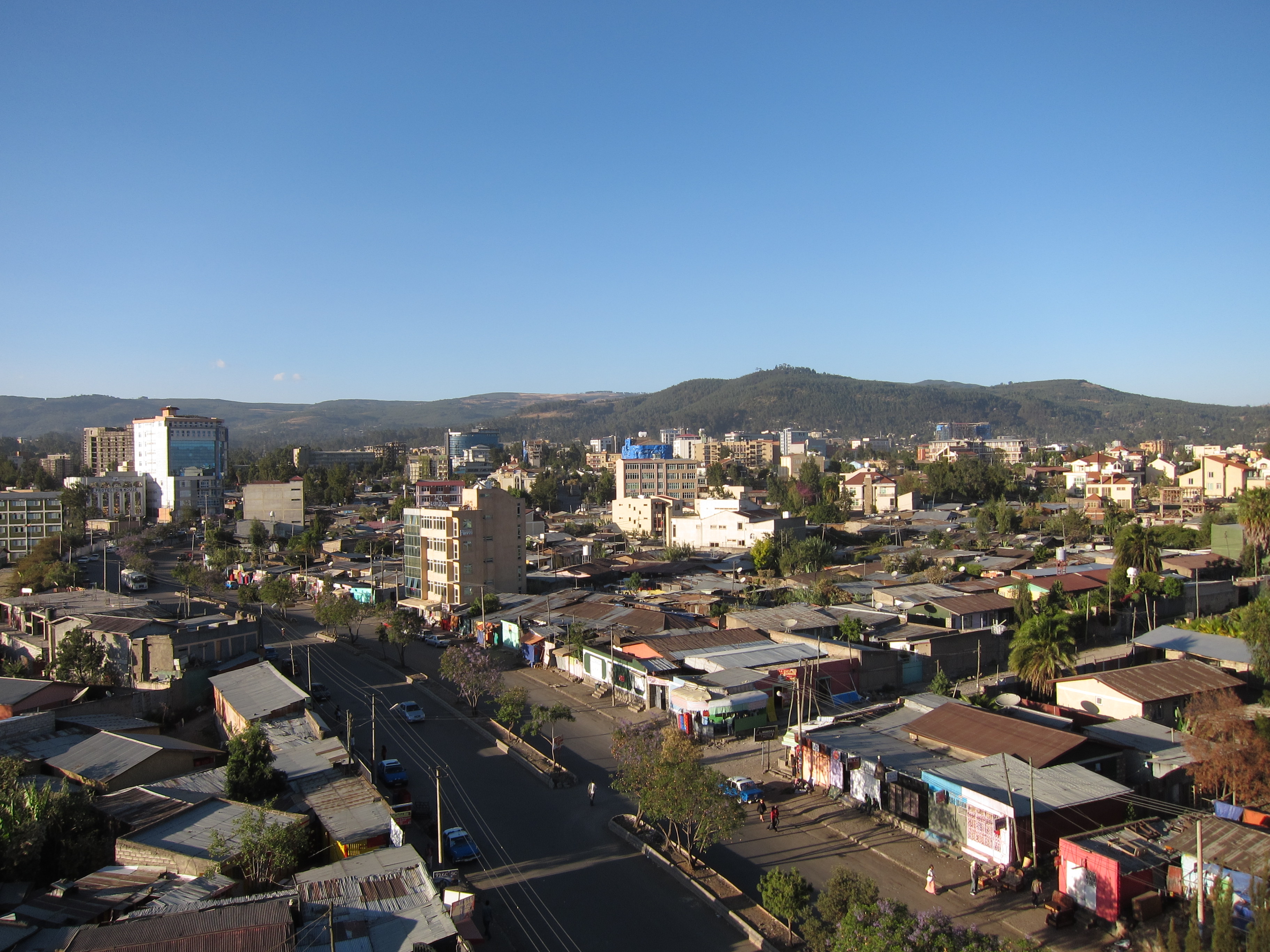 P148850IDA Consultancy Service for Piloting of Enhanced Enforcement of Road Safety and Post Crash Care 
Ethiopia
Technical Assistance/ Capacity Building
12-12-2018
Ethiopia has been experiencing strong economic growth, and the Government of Ethiopia (GoE) has recognized that it needs to rapidly expand and improve the quality of the road network to allow for further economic growth and to reduce poverty. It has subsequently formulated a rolling Road Sector Development Program (RSDP) in partnership with development partners such as the World Bank, African Development Bank (AfDB), China EXIM Bank, European Union (EU) and others. The RSDP identified the investments needed to restore and expand the road network, and reforms to modernize the sector. The Expressway Development Support Project (EDSP), which aims to enhance efficiency and safety in the movement of goods and people along part of the Modjo-Hawassa development corridor is one of the projects that modernizes the network. The project, once complete, will help reduce transport costs for local fishery and agricultural products marketed by the rural and urban poor living along the project influence area. Part of the activities that will be supported under the project is to assess part of the core road network for acceptable road safety requirements.
Scope of the Service
The duration of the project is 48 months, and the scope of the service includes the piloting of enhanced enforcement of road safety and post impact care in the two corridors that will be identified by the road safety audit. The maximum length of each single corridor shall be 250km. The Consultant is required to base its approach on the Safe System Approach where road safety is addressed in a holistic way. 
Overall objectives
The objectives of the Consultancy Service are to:
demonstrate the value of well-coordinated and integrated road safety measures;
achieve quick proven results and obtain benchmark performance measures to dimension a national rollout program;
accelerate the transfer of road safety knowledge to the NRSC Secretariat, participating agencies and stakeholders; and,
Improve cooperation between different road safety agencies including first responders, Health sector partners, and Local community and strengthening their capacity to undertake this type of work.
Identify policy, institutional regulatory gaps.
Project Scope
The Project will embrace the following four main tasks to be undertaken along the two Pilot Corridors:
Task 1:     Pilot enhanced enforcement of road safety regulations; to identify gaps or inadequacies in policy and regulatory tools. Evidence could be feedback to the authorities to optimize their policy and regulatory instruments.
Task 2:     Pilot publicity and awareness campaign in support of traffic law enforcement
Task 3:     Pilot monitoring and evaluation system;
Task 4:     Improve Post-Impact Care (Trauma Care); and,
Task 1 and 2 should be undertaken together, with the interactive dynamics and level of complementarity whilst Task 4 is standalone and can be undertaken separately.
Task 3 involves the joint monitoring and evaluation of:
enhanced enforcement (Task 1);
publicity and awareness campaigns (Task 2);
improvements to post-impact care (Task 4); and,
Safety improvement works.
Document enforcement instrument and the publicity and awareness campaigns.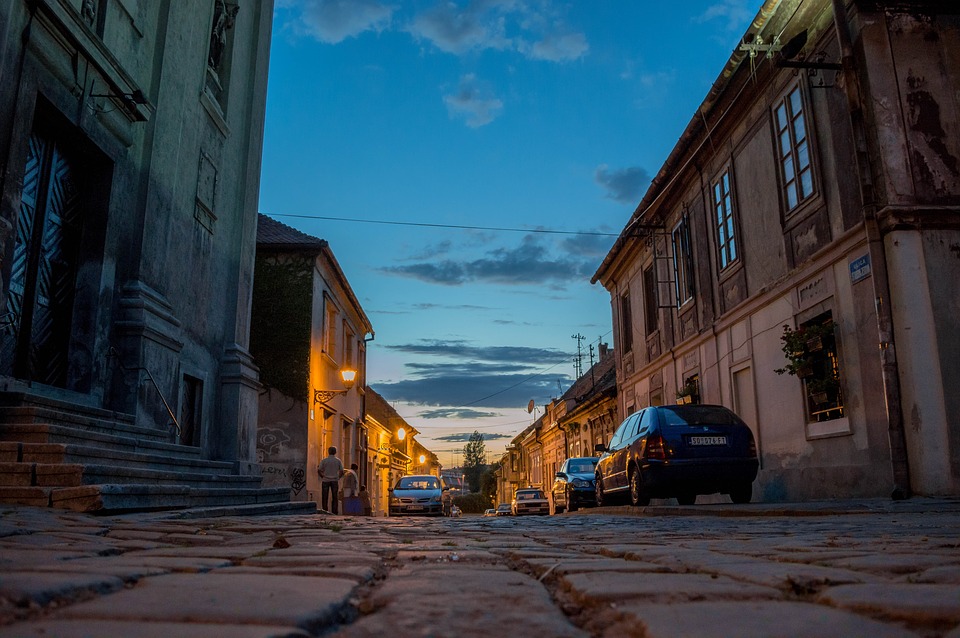 EU for Serbia – Improving Road Safety, Republic of Serbia" – EuropeAid/139317/DH/SER/RS 
Republic of Serbia
Technical Assistance
16-11-2018
The NTU led Consortium has been shortlisted for the project EU for Serbia – Improving Road Safety.
Serbia has a high number of annual road accidents, which has long effected the efficiency of the road sector. With support from EU, the country has now increased its efforts to combat some of the main issues faced by the national road sector. To improve the country's traffic safety in a more efficient way, it is necessary to have institutional capacities with established procedures and relations between the institutions and organizations that make up the system of traffic safety. The Consultant will help strengthening the capacity of the road sector both nationally and locally. At national level it is very important to work on the recognition of institutions and organizations that make up the system of traffic safety, their field of action and responsibility in the field of traffic safety.
Objective
The overall objective of this project is as follows:
Improvement of the quality, safety and capacity of the road transport network in the transport sector.
Improve development of the South East Europe Core Regional Transport Network with special focus on traffic safety.
Purpose 
The specific objective, and the overall purpose of this TA contract,  is to improve of traffic safety at local and national level in the Republic of Serbia. At local level, the establishment of local councils for road safety, strengthening of their capacities, developing of professionalism and training of council members for doing the work in the councils, is needed. Local bodies for traffic safety are recognized in the Law on Road Traffic Safety of the Republic of Serbia as an important element of traffic safety in Serbia. Local bodies are obliged to adopt local road safety strategies and action plans, and it is very important to push them to establish the tools for traffic safety management as well as to establish and developing local road safety database for recognizing their problems and for their role as an independent road safety bodies.
Results to be achieved by the Consultant
The contractor will assist in establishing an effective system of traffic safety at local and national level in Serbia, supported by the legal framework that enables stabile financing of activities which is a prerequisite for the sustainability of the system. This needs to be done by developing and establishing software application which will communicate with local road safety databases that need to contain main sets of road safety data important for managing of road safety in one city or municipality.
Other results to be acheived:
Result 1: Improved capacity of traffic safety management at local communities of the Republic of Serbia.
Result 2: Establishing MAIS3+ scale of injury in traffic accidents and improved capacity of health emergency sector and traffic police for data exchange on injuries in traffic accidents.
Result 3: Improved road infrastructure management at national and local level and evaluation of state of road safety on state roads of the Republic of Serbia.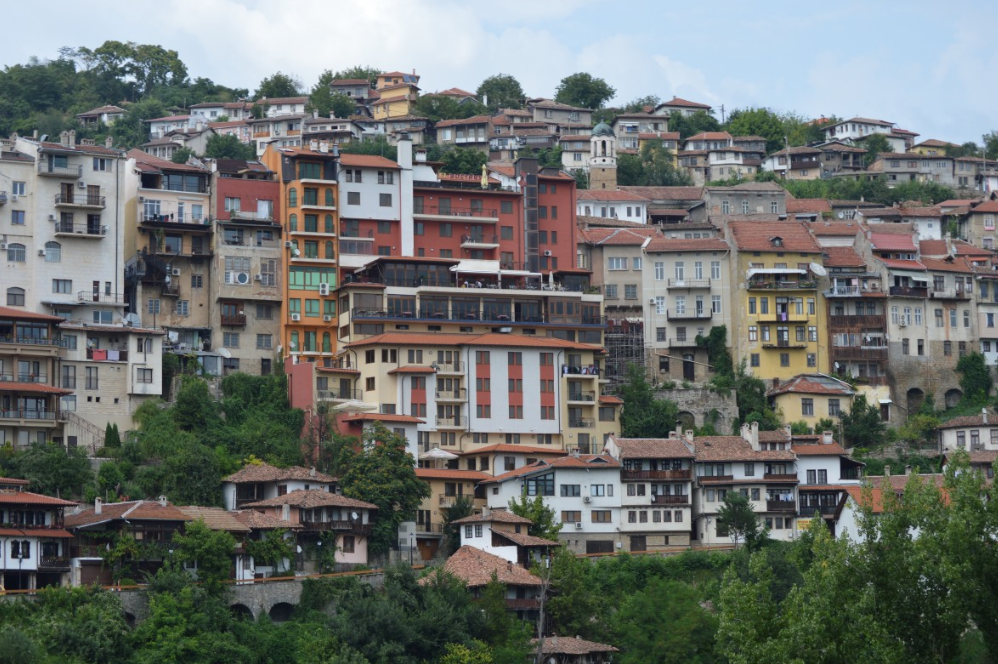 Economic Resilience Initiative— Infrastructure Technical Assistance (ERI-ITA) Southern Neighbourhood and Western Balkans - TA2017141 R0 ERI
Southern Neighbourhood and  Western Balkans
Technical Assistance
01-10-2018
NTU has this week received notification from the EIB that the NTU Consortium has been shortlisted for a major project which will provide infrastructural technical assistance to the Southern Neighbourhood and Western Balkan states. This project is one of the cornerstones of the EIB's development budget, with over 30,000 person-days envisioned over a 48-month period, and with a budget of up to Eur25,000,000. NTU as the lead member of a strong consortium of partners, will be able to lean on its extensive experience of delivering best in class services to the EIB, across a broad spectrum of sectors, ranging from Energy and the Environment, to Transport. The EIB is of growing strategic importance to NTU, with over 20 Individual Projects or Framework Contracts, either fully completed or currently under implementation. We here at NTU feel that these successful collaborations allow us to understand exactly what the EIB want in an implementing partner and will stand us in good stead when developing our technical proposal.
Economic Resilience Initiative (ERI)
Within the framework of the European Neighbourhood Policy (ENP), which sets out EU and EC policy and cooperation objectives for the relations with the Neighbourhood countries, and in response to a request by the European Council in March 2016 for EIB to present a specific initiative aiming to rapidly mobilise additional financing in support of growth, vital infrastructure and social cohesion in the Southern Neighbourhood and Western Balkans regions, the Bank developed the Economic Resilience Initiative (ERI). The Council endorsed the Initiative in June 2016 and the EIB Board approved it in October 2016 with the launch of the first components to step up EIB's activity in the two regions. 
The ERI is an integrated and substantial package of loans, concessional finance and innovative instruments to finance investments to upgrade and develop social and economic infrastructure and stimulate private sector-led growth and job creation. This major initiative is expected to result in an increase in EIB financing in the region by EUR 6bn over the 5-year period from October 2016 in addition to the EUR 7.5bn already envisaged prior to the initiative.
The ERI entails four components: 
an EIB contribution starting immediately to maximise support under existing frameworks; 
concessional finance to step up investments in vital public infrastructure; 
support to higher-risk operations for growth and impact finance, particularly in the private sector; and 
technical assistance and advisory services (TA&AS) to support the preparation and implementation of the initiative.
Project vacancies related to this shortlist
Team Leader / Southern Neighbourhood
Sectoral Project Manager - Environment
Sectoral Project Manager - Energy
Sectoral Project Manager - Transport
Sectoral Project Manager - Social Infrastructure
Sectoral Project Manager - Digital Econom
Objective
The project is intended to commence in February 2019 and will last 48 months. The overall objective of this ERI-ITA Contract is to contribute to the improvement of the infrastructure sectors in the ERI Partner Countries of the Southern Neighbourhood and Western Balkans. 
Purpose 
The purpose of this TA Contract is to support the identification, preparation and/or implementation of Investment Projects in the environment (predominantly water and sanitation), energy, transport, social infrastructure and digital economy sectors, and are expected to be part-financed by EIB through loans or a combination of grants and loans (Blending). Other sectors may also be included. 
Technical Interventions
NTU as the lead member of a strong consortium of partners will contribute to the successful achievement of the results of individual ERI TA sub-assignments consisting of studies, analyses or services predominantly, but not exclusively, in infrastructure investments in the environment, energy, transport, social infrastructure and digital economy sectors and for services to the Beneficiaries.
Specific deliverables provided by NTU will include sector/baseline studies, pre-feasibility studies, feasibility studies and financial / economic analyses, environmental and social impact assessments, detailed designs, budget and financing plans, tender documents, and other technical assistance studies and services, for investment projects in the above sectors. Deliverables may also comprise the transfer of know-how in project development, project management and financing and reporting techniques to the Beneficiaries, to enhance expertise and skills of local human resources within government institutions, local authorities, municipalities, etc.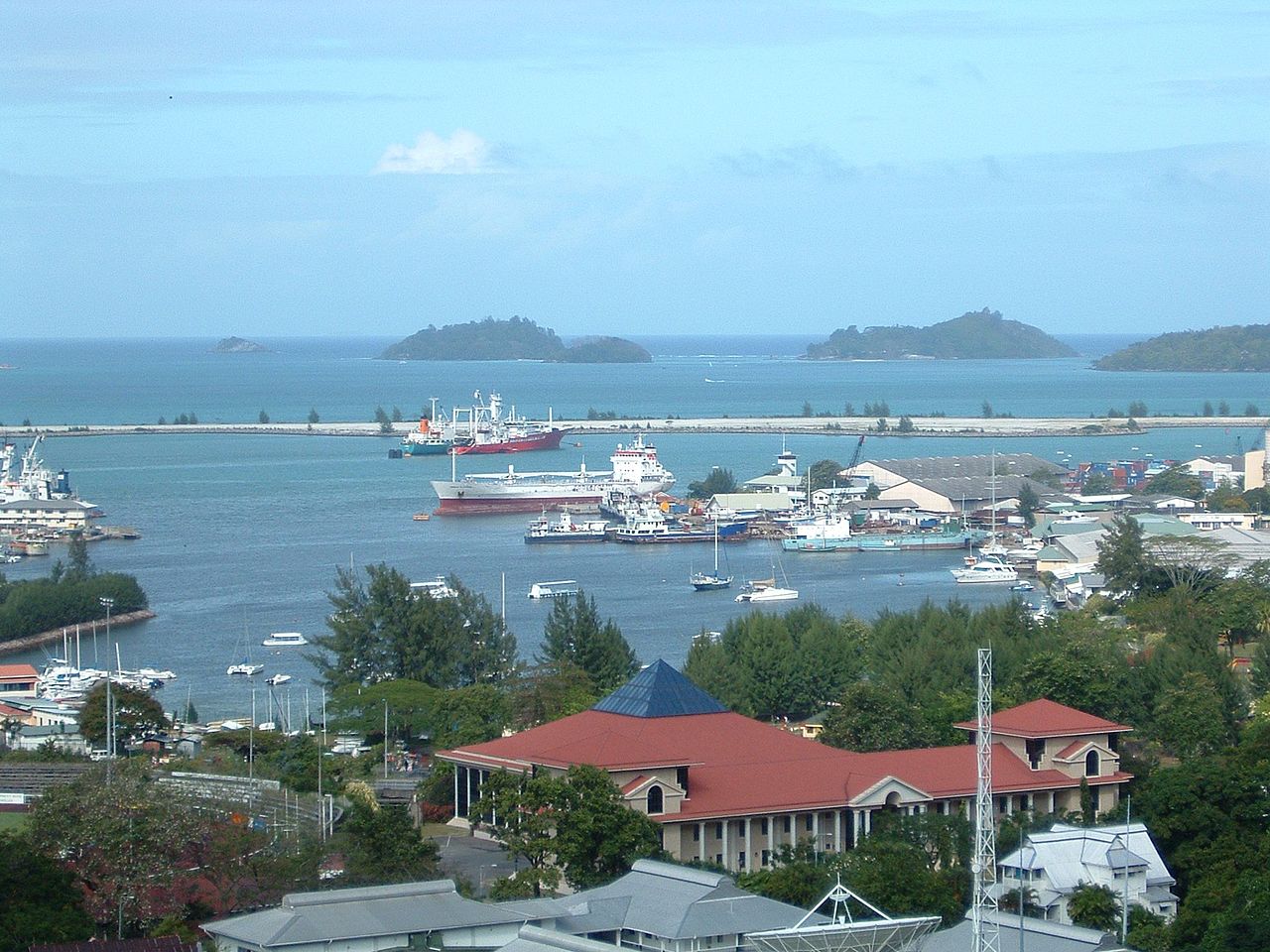 EIB - Preliminary studies & project design for Port Victoria Seychelles 2018/S 103-234517
Seychelles
Technical Assistance
28-09-2018
With the opening of Seychelles International Airport, tourism have become the primary industry and the demand for further transport infrastructure upgrade and modernisation has become a necessity. Consequently, in May 2015, the European Investment Bank ("EIB") commissioned the elaboration of the Feasibility Study for the Rehabilitation and Extension of Port Victoria, Seychelles, which was finalized in March 2017. The TA operation was financed under the Cotonou agreement. 
The project is estimated to kick start by January 2019 and the overall objective of this contract is the development of an economically efficient and modally complementary infrastructure in Port Victoria contributing to the socio-economic growth of the Seychelles. 
Project vacancies related to this shortlist
Team Leader / Port Infrastructure Specialist
Purpose
The purpose of this TA is to design a detailed project for rehabilitation and extension of the Commercial Port. This includes the building of a new quay wall of 600 m and related land reclamation and dredging as well as providing technical support to SPA for the procurement process for the works.
NTU will contribute to the achievement of the following results:
Design Basis
New Terminal Layout Concept include the following:
Detailed Engineering Design of port structures, land reclamation, services & utilities and dredging areas;
Dredging Management Plan;
Review and update of the ESIA (Environmental and Social Impact Assesment) and draft of the ESMP (Environmental and Social Management Plan) including a Stakeholder Engagement Plan;
Port Facility Security Plan according to ISPS – IMO requirements;
Project Implementation Plan;
Detailed Cost Estimate; and
Tender Documents to procure the related construction contractors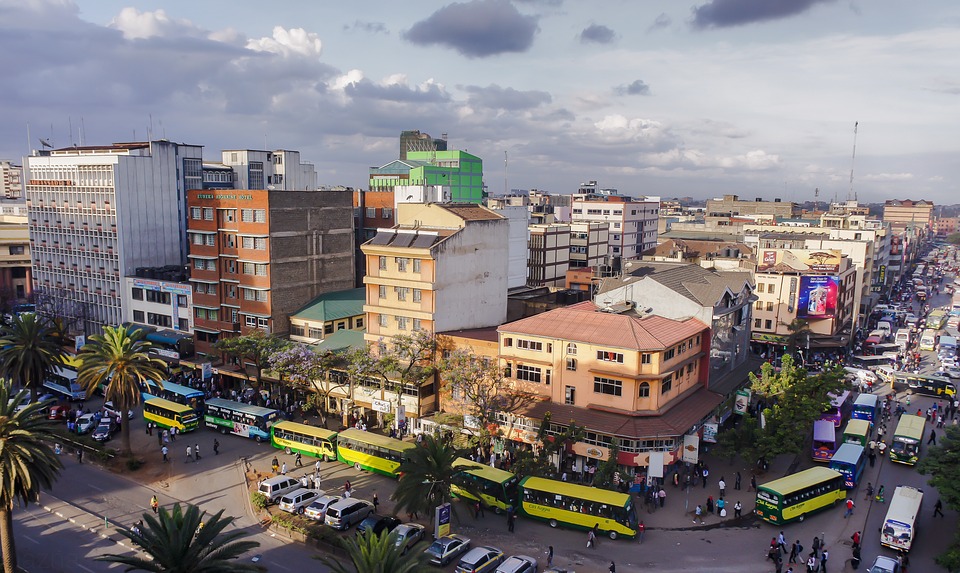 EuropeAid/137662/IH/SER/KE Institutional support to the Kenyan Transport Sector, Kenya
Kenya
Technical Assistance/ Capacity Building
24-09-2018
The overall objective of this assignment is to contribute to poverty reduction and accelerated and inclusive economic growth through more sustainable and efficient transport sectors (road, rail, maritime, air). This will be achieved through:
i. institutional support to improve the governance of the transport sector
ii. institutional support to improve technical skills in the transport sector
iii. institutional support in the urban mobility area
Kenya is the leading economy in the East African Region and has seen its GDP rate increased of 5,6% in 2015, with 6,4% of it being contributed by the transport sector; a number that is expected to increase further. In comparison with other countries in the region, the transport sector in
Kenya is relatively well developed in terms of both infrastructure and service and combines international quality operators and services. Local authorities recognize that changes need to be undertaken to maintain confidence, sustainable growth and poverty reduction. The Government of Kenya focus is on improving, promoting and sustaining efficient, affordable and effective transportation system including the whole East Africa and Great Lakes Region.
Project vacancies related to this shortlist
Transport Planning/Transport Impact Assessment Expert
Traffic Data Collection/Survey Expert
Organizational Structure and Staffing Expert
Expert in Maritime Skills / Curriculum / Institutional Development
Results to be achieved
To develop more efficient and safe transport system for increased productivity
Poverty reduction through economic growth
Implementation of a Bus Rapid Transit System in Nairobi
Improved road safety conditions
Reduce negative impacts on environment and the climate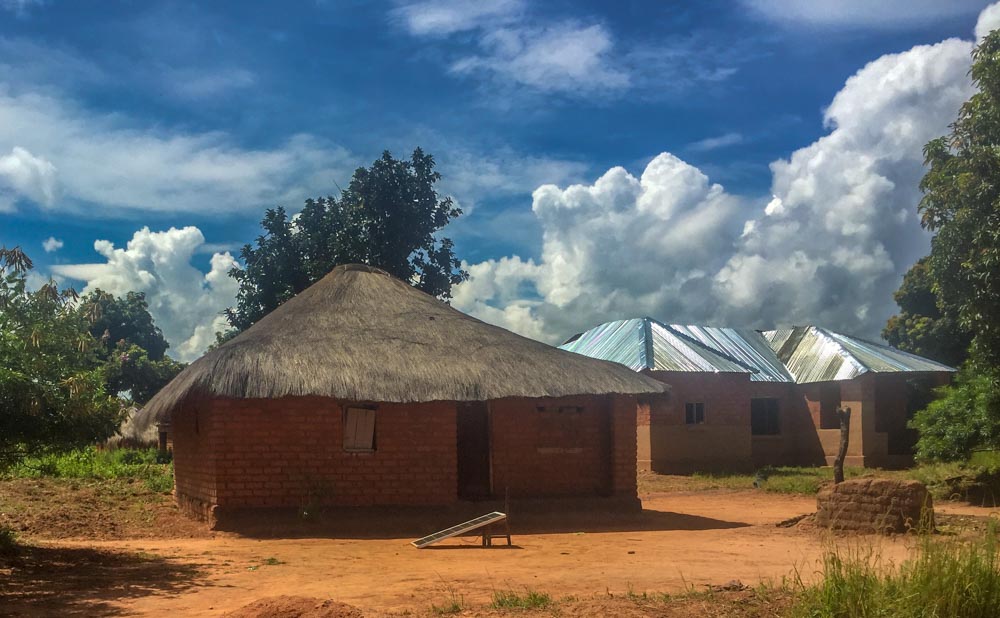 Consultancy to conduct feasibility Study for Scaling up the Strengthening of Climate Resilience to the Copperbelt and North-Western Provinces
Zambia
Technical Assistance/ Capacity Building 
22-08-2018
The overall objectives of this assignment is; i) capacity building to help improve the knowledge of Government staff in the planning and design of the Pilot Program for Climate Resilience, and ii) to develop a feasibility study, which will inform the scaling up of climate resilience interventions to the Copperbelt and North-Western Provinces of Zambia.
Zambia's climate is highly variable, with frequent droughts, seasonal and flash floods, extreme temperatures and dry spells. Floods and droughts have increased in frequency over the past three decades, costing the nation an estimated 0.4% in annual economic growth. These trends are expected to intensify in the future. Projected temperatures are expected to increase by 3-50C by 2100, with average precipitation declining during the early rainy season (October to December) and intensifying thereafter. In the absence of adaptation, rainfall variability alone could keep an additional 300,000 people below the poverty line over the next decade and reduce annual GDP growth by 0.9%. Climate change and variability are in turn affecting agriculture and natural resource productivity, thereby exacerbating poverty and contributing to decline in economic growth. On the basis of these observed climate trends, Zambia was one of the three countries in Africa selected for the Pilot Program for Climate Resilience (PPCR), which is funded by the Strategic Climate Fund (SCF) – a multi-donor Trust Fund under the Climate Investment Funds (CIFs). 
Project vacancies related to this shortlist
Team Leader - Environmental Economist
Agricultural Specialist (Crop Production)
Agri-business / Agro-Processing / Value Chain Specialist
Results to be achieved
Feasibility study
Review the experiences and lessons from the implementation of the Kafue sub-basin and Barotse Sub Basin pilot projects;
Establish governance, institutional and technical management entry points to scale up increased adaptive capacity of communities to climate change in selected districts of the Copperbelt and North-western Provinces of Zambia.
Identify strategic rural infrastructure with potential for climate proofing.
Identify District and community capacity needs.
Ascertain measures for management of climate risks through consultative processes.
Develop a framework for stakeholder involvement in identification and implementation of interventions for climate resilience upscaling.
Undertake detailed feasibility studies, technical designs, bills of quantities and tender documents for the scale up program on climate resilience and low carbon development in the Copperbelt and North Western Province.
Capacity Building 
The capacity building shall help improve the knowledge of Government staff in the planning and design of the proposed Program.
Two existing staff, specialized in either Environment or Climate Change or related field will be provided by Government selected from the Provincial Administrations of the Project sites as full-time counterpart staff to understudy the Consultant. The training of these counterpart staff will be on the job, based on specific pre-planned and agreed assignments geared towards improving their capacity. For planning purpose, the Consultant shall provide a detailed on-the-job training program for the counterpart staff at the beginning of each phase.
The consultant will take all necessary effort to engage identified key stakeholders to support information gathering and identification of program interventions. Stakeholder engagement shall be initiated during Pre-feasibility Study phase with an initial (kick-off) national stakeholders' workshop. Beyond this, the Consultant shall engage District and local level key stakeholders including the local Government offices, NGOs, Civil Society Organizations, traditional and political leaders to clarify Program details in order to incorporate indigenous knowledge. For formal consultations, the Government (Ministry of National Development Planning through the PPCR Project) shall organize national and provincial stakeholders' workshops where the Consultant shall present the draft Program design, reports and drawings to the key stakeholders for their contributions and inputs.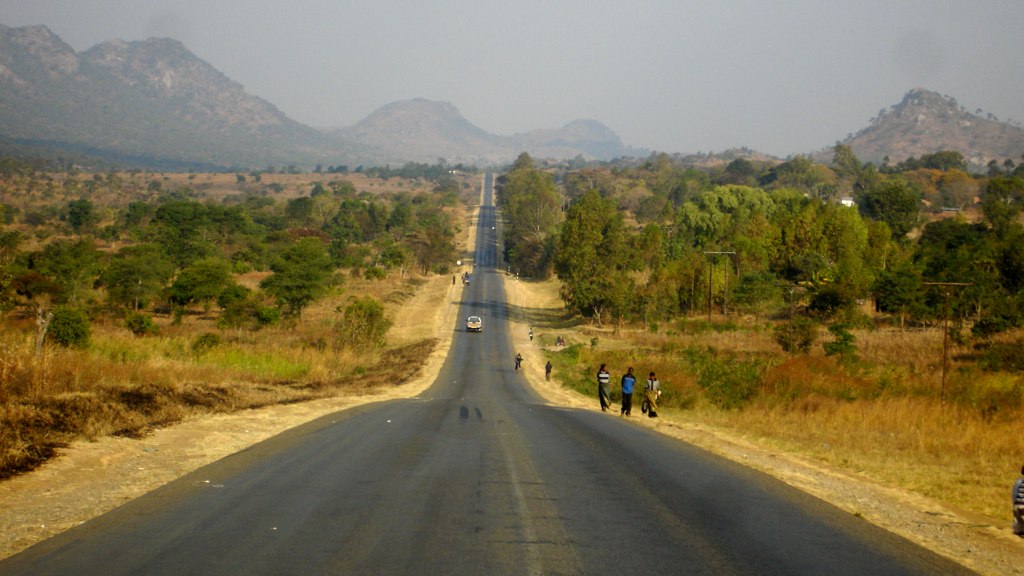 RFP No.: RDA/CS/OIS/008/018 - Nacala Road Development Project Phase IV (Mwami/Mchinji One-Stop Border Post)

Zambia
Technical Audit
14-08-2018 
The overall objective of the project is to facilitate trade activities for both public and private sectors of the governments of Zambia and Malawi, together with neighbouring countries. As of now, several bottlenecks are hindering the free movement of people, goods and services, especially related to trade activities along the Nacala corridor. A One-Stop Border Post (OSBP) at the Mwami/Mchinji border will be build to improve this unfortunate situation. The OSBP will have two separate facilities one on either side of the international boundary line that require only one stop for vehicles and pedestrians in each direction.
Project vacancies related to this shortlist
Team Leader/Architect/Structural Engineer
Purpose
The aim of the OSBP project is to facilitate trade activities for public and private sectors of Zambia and Malawi. This will be achieved by providing a vital transport infrastructure along the corridor through:
(i) facilitation of easy access for intra and inter-regional trade;
(ii) facilitation of easy access to international markets through connectivity with major sea ports;
(iii) contribution to maximizing the operational efficiency along the corridor, and
(iv) promotion of social and economic integration, therefore, contributing to the betterment of the living standard for the general populace in the two countries and along the Nacala corridor.
Results to be achieved
The cost of doing business will be significantly reduced as freight's transit time will drop from current average of 17-days to only 8-days, from Lusaka to sea-port
Aid for Trade initiative and its primary aim is to reduce the time, and cost of transport along the corridor.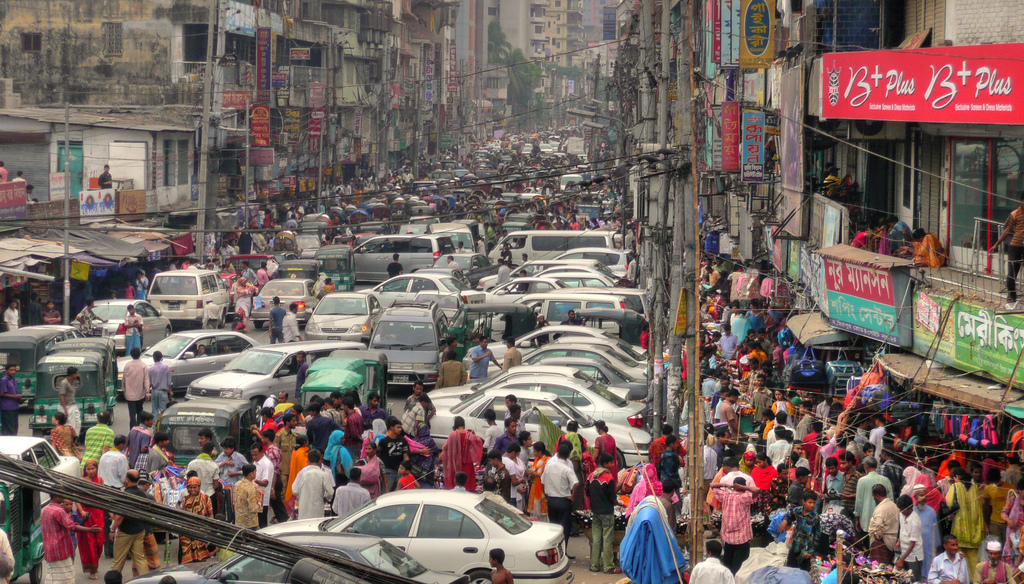 ADB TA-9502 TIM: Baucau to Viqueque Highway Project - 001 Team (51115-001)
Timor-Leste
Technical Assistance
31-07-2018
The objective of this assignment is to develop an integrated national road network strategy and plan underpinned by policy instruments and institutional framework to effectively plan, execute, maintain and operate road sector assets in most efficient and cost-effective manner applying latest industry best practices.
Project vacancies related to this shortlist
Transport Policy Expert (Team Leader)
Asset Management Expert (Systems)
Purpose
This project is to help the Government of Timor-Leste in fulfilling its key priority under the Strategic Development Plan (SDP) for 2011-2030 that aims to deliver a comprehensive road maintenance program, along with rehabilitation, upgrading of all existing roads and bridges, and establishing ring road national highway by 2030. 
Result to be achieved 
Draft a comprenhensive national road network strategy and plan 
- Road Subsector Assessment 
- Investments and O&M Strategy 
- Organizational Reform Plan and LOS
- Road Asset Management Plan 
- DRBFC Operational Manual and Training 
- Operational Plan for National Industry
Prepare a concept design for a sustainable road maintenance program 
-Road Fund Policy Paper
-Concept Design of Maintenance Program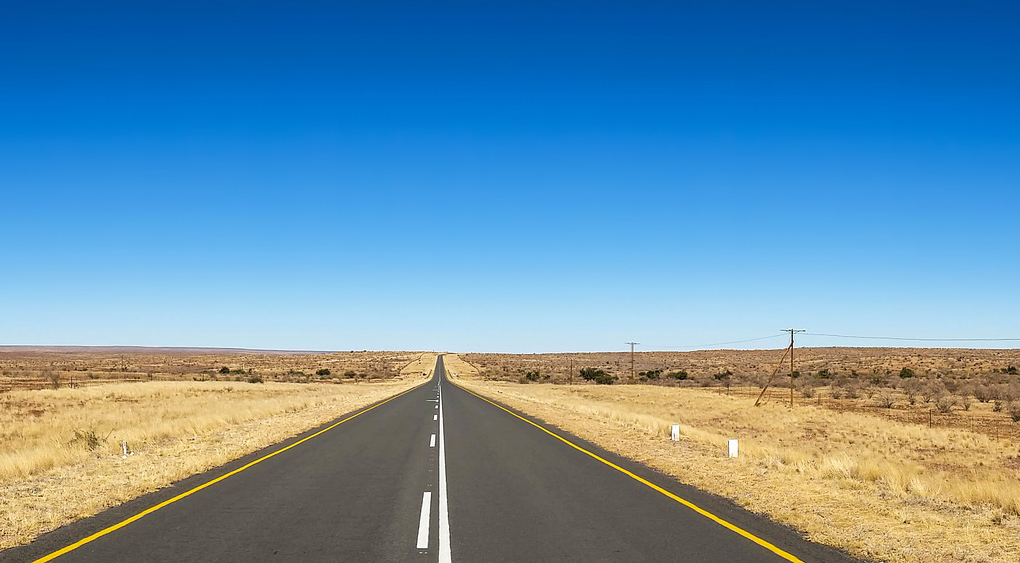 EuropeAid/138996/IH/SER/ME – IPA - Road safety assessment of Montenegro
Montenegro
Technical Assistance/ Capacity Building 
27-07-2018
The purpose of the project is to undertake detailed road safety assessment on 1855 km of road network in Montenegro in line with Directives 2008/96 EC and 2004/54 EC, enhancing the country's road safety network to deal with increased volumes of traffic on both trunk roads and regional roads. The project is carried out through the 2014-2020 IPA II and is well-aligned with the Transport Community Treaty (TCT) on the Development of the South East Core Regional Transport which was ratified in Montenegro in March 2018
Project vacancies related to this shortlist
Purpose
The overall objective of the project is to ensure effective enforcement of road safety legislation and to identify priority measures aimed at improving safety on the road network in Montenegro.
Results to be achieved
Road Risk Maps, in accordance with iRAP methodology
Road Star Rating, in accordance with iRAP methodology
On-job training of the licensed institution for auditing road safety aspects
Tracking road safety performance;
Safer Road Investment Plan with prioritisation of urgent actions

.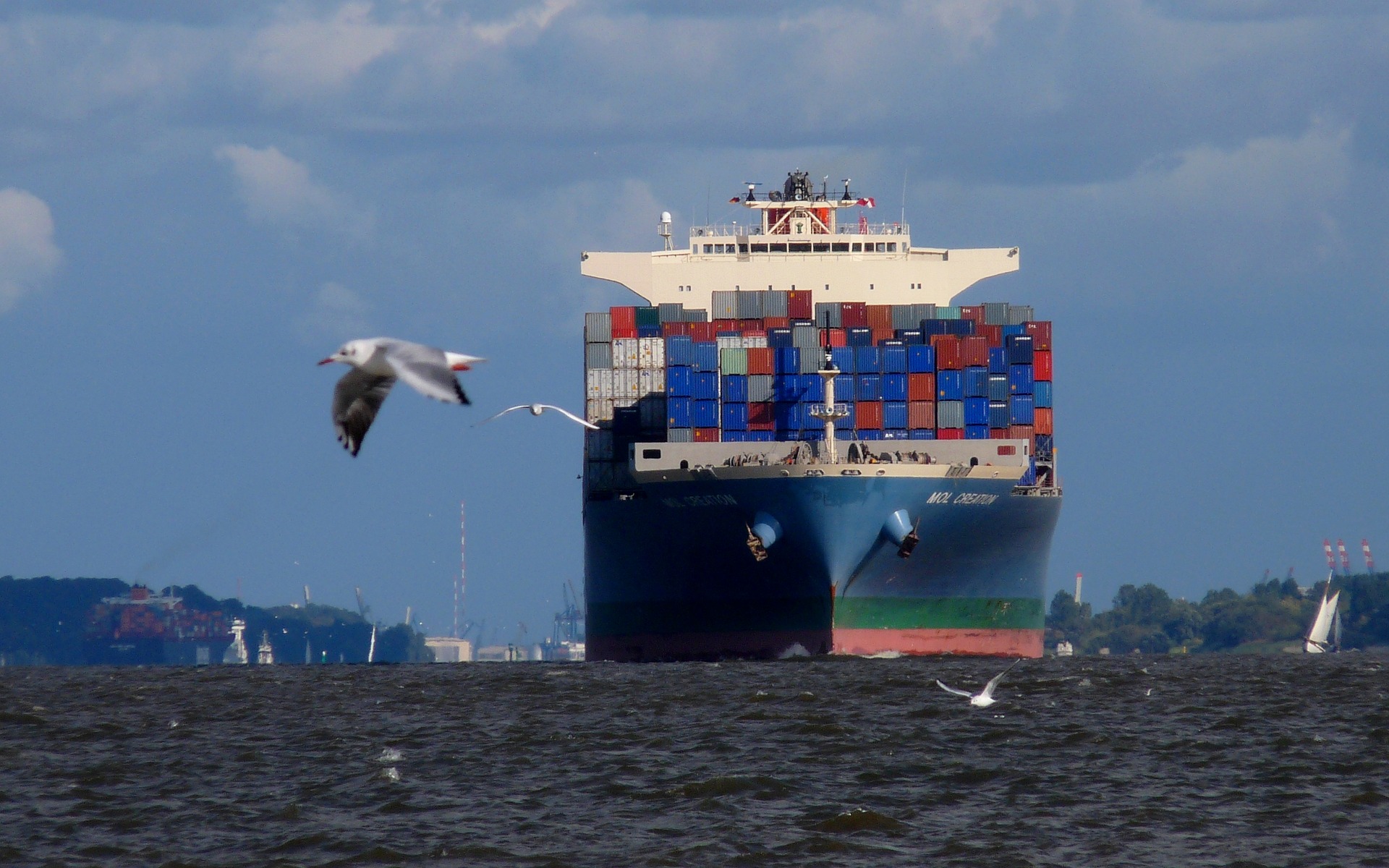 EuropeAid/139464/DH/SER/UA Assistance for Dnipro transport development 
Ukraine 
Technical Assistance/ Capacity Building 
17-07-2018
The overall objective of the project will be to facilitate and promote the reform in the waterborne transport. This reform will be directly related to the obligations of the Article 367 of the AA to "promote efficient, effective and safe transport operations" and Annex XXXll to chapter 7 of the AA listing the relevant EU legislation to be implemented. The consultant shall help improve the legal and regulative framework required for reforming the IWW-subsector in relation to the Association Agreement. Contribute to the improvement and facilitation of the IWT subsector in MoI and the related institutions, building overall capacity with an aim to improve the safety, efficiency and effectiveness of IWT systems in Ukraine, creating the enabling environment in which the IWT industry operates in terms of the effectiveness of sector organization, the market freedoms which it permits, the regality constraints it imposes, and the responsiveness with which the government and MoI fulfil their functions. 
Project vacancies related to this shortlist 

Team Leader - Ukraine 
IWW Institutional and Capacity Building Expert 
IWW Logistics and Multimodal Expert 
Purpose 
To provide a comprehensive lWT facilitation plan for the Dnipro River, based on an assessment of the existing transport and freight supply/demand situation in Ukraine and an identification of all infrastructure, institutional, regulatory, environmental, safety and commercial challenges hindering IWT competitiveness.
Results to be achieved
Ukrainian legal framework for Inland Waterways in compliance with the EU Acquis Communautaire, according to the Association Agreement between Ukraine and EU and with international conventions to which Ukraine is a party;
Approved capacity-building plan, tailor-made for IWW sector institutions: Administrative capacity plan and corresponding application of procedures, job descriptions and necessary manuals;
Approved set of documents regarding the IWT-promotion: Programme of promotion activities, organisational scheme of IWT-promotion and development structures. Approved and implemented short -term training plan and approved inspection guidelines and checklists;
Established pilot information system for market observation;
Capacity improvement of MoI and relevant bodies of Ukraine managing the IWT-system, through implementing a reliable, impatial, transparent and efficient organisation, management and maintenance of the IWW network in Ukraine, in compliance with the AA and the international conventions;
Improved abilities of civil servants of the JWT-subsector to have full capacity for responding to the demanding process of reforming the entire system;
Approved comprehensive Dnipro IWW Transport Development Plan;
The progress on implementation of the obligations under the Association Agreement implementation is visible and promoted.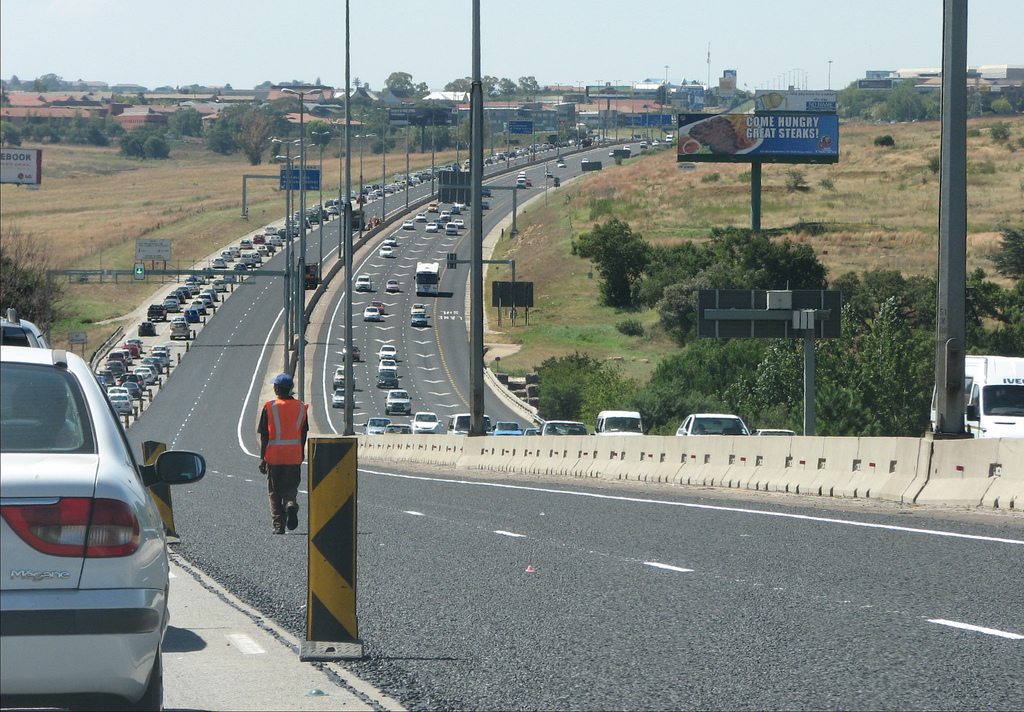 RFP No.: 08-2017 - Consulting Services to undertake performance reviews and develop turnaround strategies at Zimbabwe National Roads Administration
Zimbabwe
Technical Assistance/ Capacity Building
17-07-2018
The consultant shall analyze the internal governance structure, operational and financial management as well as the performance measurement system of the Zimbabwe National Roads Administration to assess and provide recommendations.
Purpose
Based on the findings of the Performance Review, the consultant shall come up with a comprehensive Reform Strategy for the ZINARA to guide on the strategic direction of the ZINARA and providing adequate measures to address the areas of improvement identified in the Performance Review.
Outputs to be delivered
Report I: "Planning and preparatory work" (draft and final)
Report II: "Analysis, Assessment and Recommendations" (draft and final)
Reform Strategy (Draft and Final)
One Stakeholder workshop
One Briefing Session for main stakeholders (including aide memoire)
One Debriefing Session for main stakeholders (including aide memoire)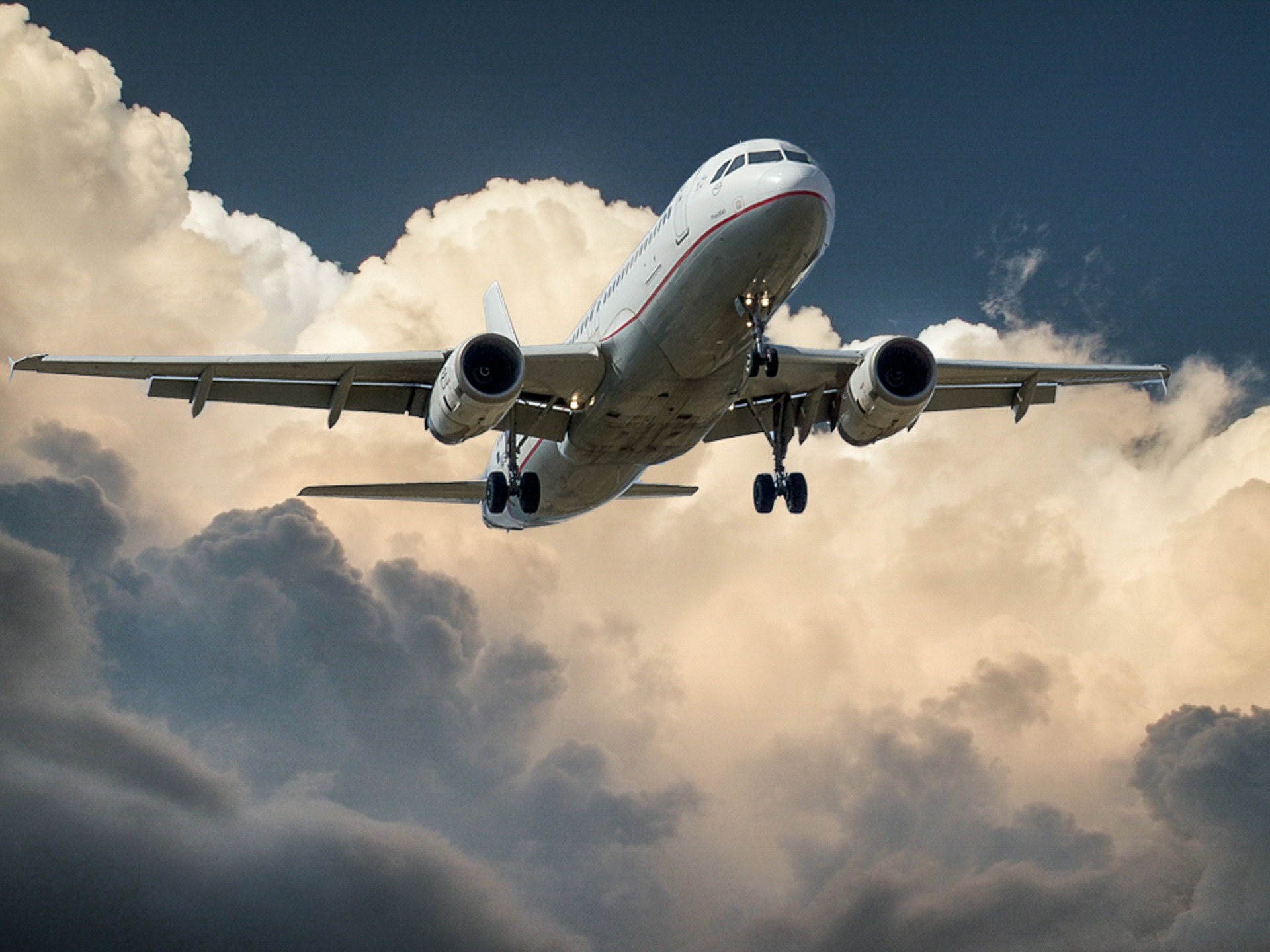 EuropeAid/139433/DH/SER/UA Support to the State Aviation Administration of Ukraine in Reinforcing its Competencies in Air Operations (OPS) and Flight Crew Licensing (FCL)
Ukraine
Technical Assistance/ Capacity Building
28-06-2018
TA and capacity building tasks with focus on providing support for the sustainable development of civil aviation and the civil aviation administration system, harmonise regulations and working practices to comply with the requirements of the EU norms and standards in the field of aviation safety (OPS&FCL). The project has to facilitate preparation for the implementation of the respective provisions stemming from the CAA Agreement between the EU and Ukraine, the Working Arrangement (WA) between the State Aviation Administration of Ukraine (SAAU) and the European Aviation Safety Agency (EASA).
Project vacancies related to this shortlist 
Team Leader - Air Transport/Aviation Safety
Purpose
The project purpose is to strengthen the regulation and supervision of OPS& FCL.
The purposes of this contract are as follows:
To provide legal support to the SAAU to set up a solid legal ground for effective implementation of the relevant EU aviation regulations (EU standard, regulatory and procedural requirements) in Ukraine;
In synergy with other on-going EU funded projects, to reinforce the SAAU structural institutional oversight capacity, specifically in the area of OPS&FCL;
To reinforce cooperation with air operators and other relevant partners in the domain of OPS&FCL in line with EU standards.
Results to be achieved
Priority relevant EU legislation, covered by the CAA Agreement, is transposed into Ukrainian legislation; the implementing regulations for the relevant OPS&FCL legislation are developed and implemented;
The internal procedures, handbooks, checklists and guidance materials for the relevant Aviation Rules of Ukraine (ARU) are developed and ready for the SAAU approval;
Institutional oversight capacity of the SAAU is strengthened and upgraded through appropriate measures (e.g. training, on-the job training, etc.);
Cooperation with air operators is reinforced through some joint activities proposed by the project also for the industry; relevant information and knowledge are exchanged/ shared
EuropeAid/138806/DH/SER/AL: Capacity Building for Public Private Partnership (PPP) Management Skills Development in the Albanian Transport sector 
Albania
Technical Assistance/ Capacity Building
21-06-2018
Technical Assistance task focused on the capacity building of MoIE/ARA necessary to implement of the road objectives exposed on the National Transport Strategy and Action Plan 2016-2020 for issues related to preparation, implementation and monitoring of PPP schemes on roads. Such schemes are expected to be used for completion of a comprehensive road network and to support operation and maintenance of the network in safe sustainable and competitive manner. These activities are aligned with the Specifics Tasks foreseen within the Priority Action 4 for Road Transport in the Transport Strategy.
Overall objective
The overall objective of the IPA 2016 Sector Reform Contract in which the services of this contract are included under complementary support is:
To contribute to an efficient transport system, integrated in the region and in the EU network, which promotes economic development and the citizens' quality of life by focusing on the road transport.
Purpose
The purpose of the contract is as follows:
To improve the capacities of the Ministry of Transport and Infrastructure (MoIE) and Albanian Roads Authority (ARA) by providing Technical Assistance service for developing skills and legislative framework concerning Private Public Partnership financing methods in the road transport infrastructure construction, operation and maintenance.
Results to be achieved 
The MoIE/ARA staffs are trained in the fundamental country advantages that differentiate infrastructure concession from other types of public administration contracts, and in the range of public-private sector infrastructure management contracts.

MoIE/ARA staffs are trained to in the full process of awarding a concession and PPP contracts on roads including identification of potential projects, evaluation process and contract preparation as well as contract monitoring implementation.