SERVICE:


Research and Innovation



Research and Innovation
Innovation is part of NTU's DNA. With our creative people, cutting-edge tools and robust processes, NTU finds new solutions to complex problems for the benefit of communities. NTU puts a strong focus on internal Innovation leading to constant improvement in our work as well as stand-alone Research and Innovation projects, where together with our partners, we create, develop, test and exploit new solutions. NTU has been extensively working on the research and innovation projects with EIT-Climate KIC, on Horizon Europe (and its precedent programmes FP5, FP6, FP7, Horizon 2020), support to Innovative Fund applications, and the Connecting Europe Facility (CEF) – to name a few.
Our experience refers to all stages of the innovation projects.
NTU team has over 15 years of experience in Research & Innovation projects and consists of early stage researchers and recognized researchers with PhD degrees.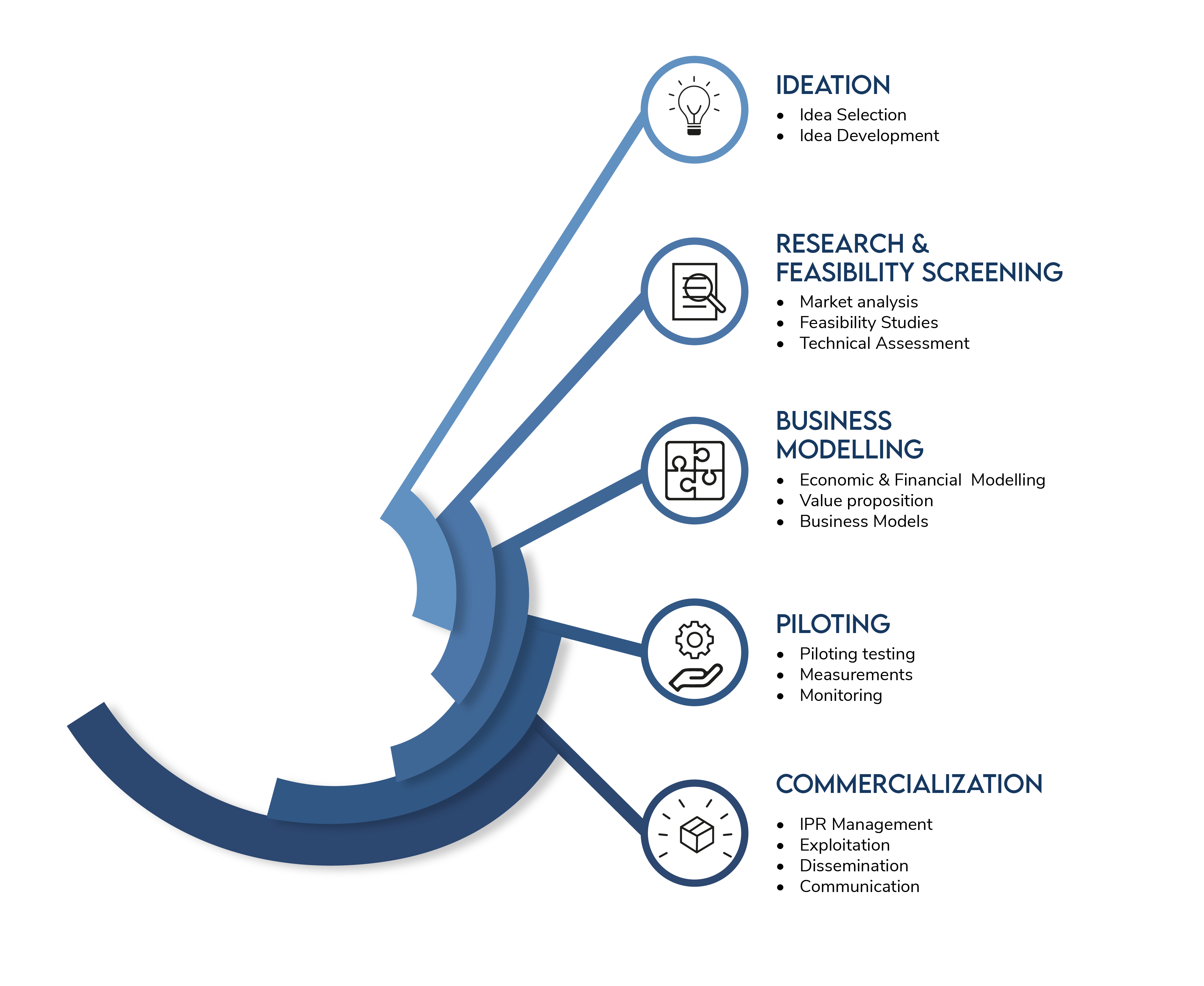 Research & Innovation facts
---
Horizon Europe is the EU's Research and Innovation programme started in 2021. It is an ambitious programme worth €100 billion. Its main topics cover Health; Culture, Creativity and Inclusive Society; Digital, Industry and Space; Climate, Energy and Mobility; Food, Natural Resources and Environment. Horizon Europe work programme for 2023-24 will provide around €13.5 billion to support researchers and innovators in Europe to pursue breakthrough solutions for environmental, energy, digital and geopolitical challenges.
Innovation Fund (IF) is one of the world's largest funding programmes which aims to support projects that deploy highly innovative technologies, processes, business models or products/services, are sufficiently mature and have a potential to significantly reduce greenhouse gas emissions. Until now there are 52 ongoing projects with total EU contribution of 2.94 billion of EUR. An upcoming call for Large Scale Projects (LSC) has a deadline on the 16th March 2023 with total budget 3 billion EUR.
Connecting Europe Facilities (CEF) budget in present perspective (2021-2027) is €5.84 billion in the sector of Energy, €25.81 billion for the support of transport infrastructure projects throughout the EU and beyond, and €1.60 billion for supporting the digitalization.