SECTOR:


Sustainable Energy
Today, 80% of the world's electrical production comes from fossil and nuclear fuels. It generates many issues such as greenhouse gas emissions, atmospheric, water and land pollution, climate change, dependency on depleting supplies of fossil fuels, toxic waste, indoor pollution, health issues, etc. From 1998 to 2018, global energy-related CO2 emissions grew by 48%. This growth is related to increase of human activities, better standards of living, dependency to fossil fuels and population growth.
Energy facts
---
3 billion people around the world cook and heat their homes using open fires that burn wood, animal dung or coal.
In 2019, renewable electricity generation rose by 6%, with wind and solar PV technologies accounting for 64% of this increase. By 2024, renewable electricity is expected to grow by 1,200GW, powered by the resurgence in solar energy.
Since travel and human activity was significantly reduced to curb the spread of COVID-19, the lower energy consumption had the effect of reducing CO2 emissions by 8% in 2020, reaching the level of 2010.

Governments around the world are implementing policies to promote sustainable energy, such as renewable energy targets, carbon pricing, and energy efficiency standards. Many companies are also setting their own sustainability goals and investing in renewable energy projects.

Smart grid technology is being developed to improve the efficiency and reliability of energy systems. This includes advanced metering systems, sensors, and automation technology that can help to balance energy supply and demand, and integrate renewable energy sources into the grid.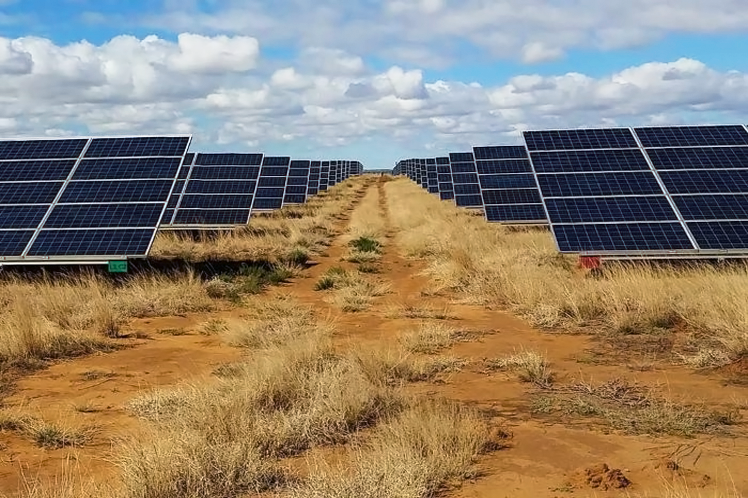 NTU's involvement in the energy sector
NTU is highly involved in the adaptation to the current and future energy market and challenges. NTU is committed to developing clean energy solutions and alternatives to fossil fuels with projects on renewable energy, energy efficiency, rural electrification and fuel poverty. In particular, NTU's services comprise research and analysis in these sub-sectors and technical assistance to the authorities in charge of energy such as: development of energy information systems and databases, operation and management of the electricity grid, advisory support for market operation, creation of energy standards and norms, design and implementation of measures on renovation of public buildings energy labelling schemes and eco-design requirements for energy intensive products, etc. NTU also proposes support in the establishment/revision of energy policy, legislations, strategy and planning framework. By providing capacity development and institutional support for key stakeholders, and notably national and regional energy authorities, policy makers and utilities, NTU contributes to increase human capital, skills and innovation in order to find sustainable solutions for clean energy.
The work of NTU within its current energy project in the ECOWAS region supports in the increased regional integration in the energy sector in West Africa. NTU assists the regional institutions in implementation of activities related to the Energy Sector Governance in West Africa support programme. NTU also support, among other services, in further development of the Regional Electricity Market, and promoting Energy Efficiency and Renewable Energy in the Energy Mix.
Research and Innovation is also an important aspect of NTU's work in the field of energy. NTU is particularly involved in EU initiatives such as Climate-KIC, Connecting Europe Facility and Horizon 2020. Through the delivery of pre-feasibility and feasibility studies in the energy sector, accompanied with cost-benefit analysis and impact assessments, NTU provides knowledge and new solutions for energy projects. The aim is to achieve the improvement of communities' living conditions through better access to energy, and this, in order to contribute to lowering GHG emissions.
NTU, through its projects in Energy, contributes to achieving the following SDGs: