NTU supported EASA in the organisation of the Workshop on Cybersecurity in Aviation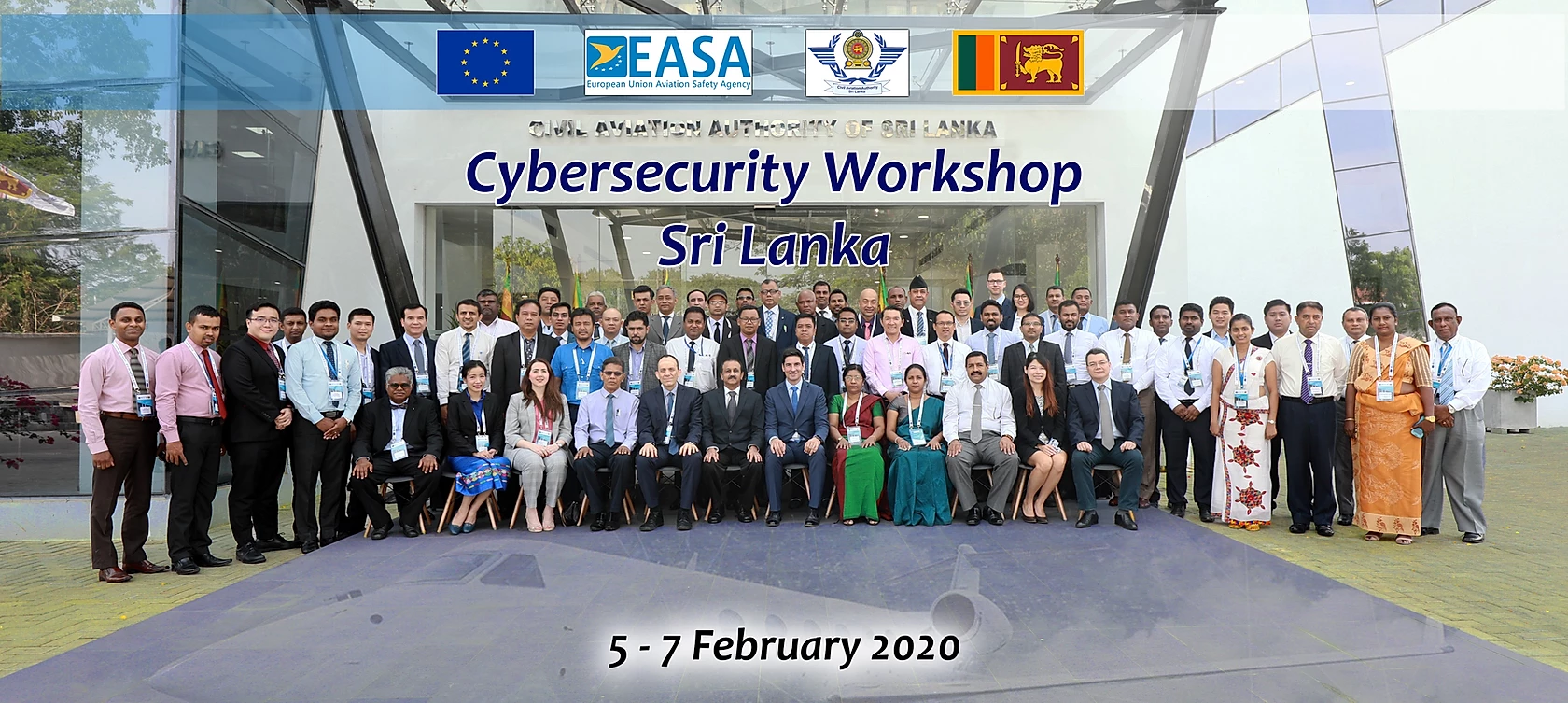 This Workshop raised awareness on the Cybersecurity of international, regional and national initiatives, both from states and industry, and facilitated the discussion of a number of topics which are already part of those initiatives. Furthermore, it promoted the identification and discussion of unexplored subjects, which could have an impact on the global aviation community. A broad exchange of opinions was sought, leading towards an international approach to increase the resilience, safety and security of aviation in the face of relentlessly evolving cyber threats.
The Workshop was joint activity of the EASA projects EU-South Asia Aviation Partnership Project and EU-South East Asia Aviation Partnership Project. Participating Member States from South Asia included Afghanistan, Bangladesh, Bhutan, Maldives, Nepal, Sri Lanka, with South East Asia represented by Cambodia, Laos, Myanmar, Singapore, Thailand and Vietnam.
The workshop was conducted in nine parts – focussing on the following areas, over the three day period:
Cybersecurity from a Global Perspective
Strategy for Cybersecurity in Aviation
Implementation Plan for the Cybersecurity Strategy
Regulatory requirements for organizations
Information Security Management Systems (ISMS)
Risk Management Aspects
Risk Assessment and Management Principles and Identification of Functional Chains
Sharing of Information
Sharing of Operational Information
The presentations were supported by a State's perspective from Finland CAA.
Presentations were also made from Singapore and Nepal.
EASA supported the organisation of the activity by providing both logistical and technical support. Namely, mobilisation of participants, accommodation, catering, local transport, event venue arrangement, on-site logistics support, design and production of visibility materials; and coordination and technical support to delegates.