Validation of the draft data collection and diagnostic report of the study for the elaboration of the ECOWAS regional electricity code
28th of April, 2021
The validation of the draft data collection and diagnostic study report was the topic of a video conference on April 20-21st.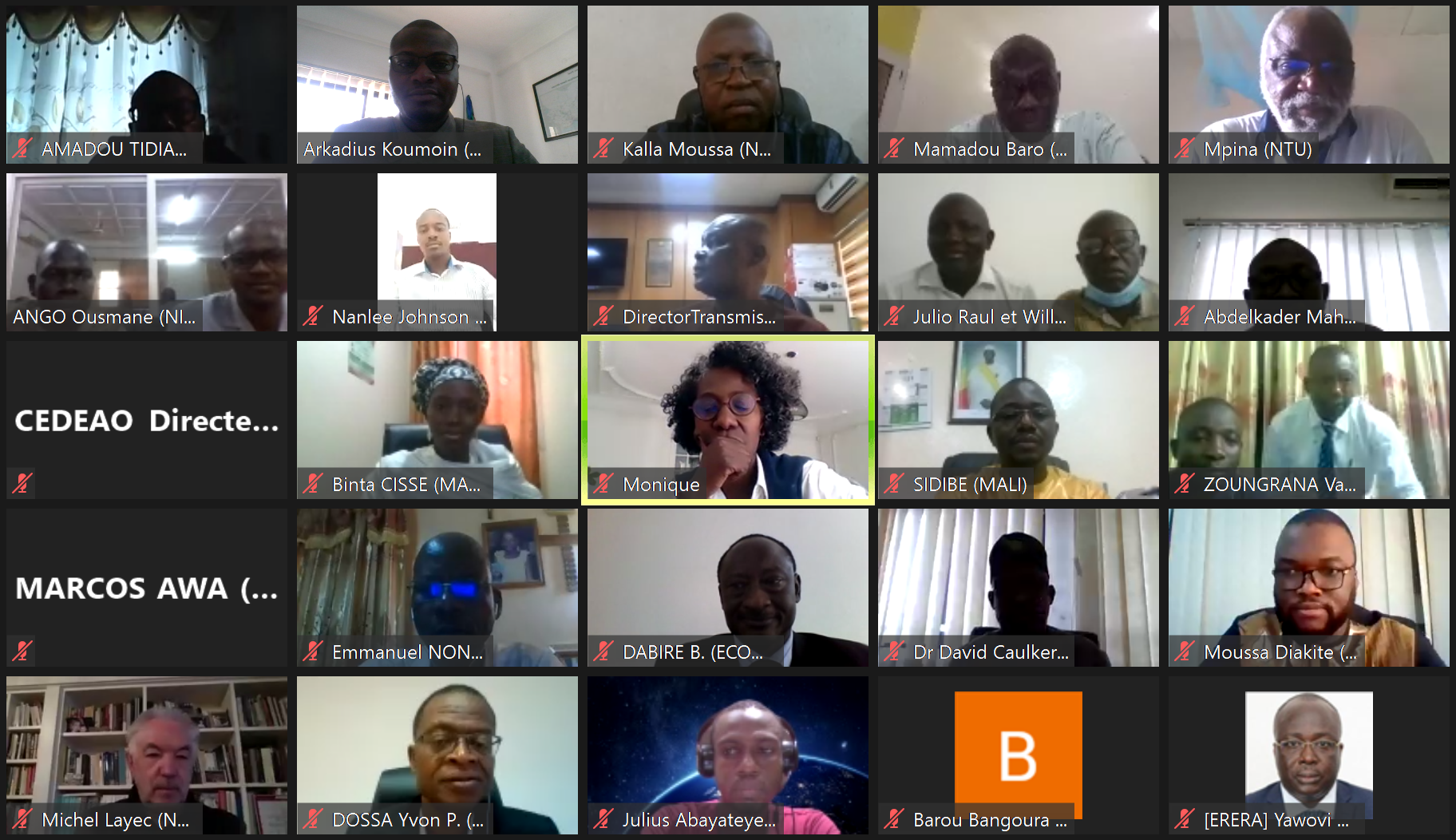 Following the preliminary regional consultation workshop on the development of a Regional Electricity Code organised by ECOWAS in August 2019 in Bissau, orientations and recommendations were formulated by the Member States, requesting ECOWAS to initiate the development of a Regional Electricity Code. This Code is required in view of the development of the regional electricity market.
It is in this perspective that the ECOWAS Commission, within the framework of the Programme "Improving Energy Sector Governance in West Africa (AGoSE-AO)" financed by the European Union through the 11th EDF and implemented by NTU International, organised from 20 to 21 April 2021, by videoconference, a regional workshop for the validation of the draft report on data collection and diagnosis of the study on the Elaboration of the ECOWAS Regional Electricity Code.
In addition to Experts from ECOWAS Directorate of Energy and Mines, the workshop had in attendance representatives of the European Union, UEMOA, OMVG, Ministries of Energy from the ECOWAS Member States, ECOWAS Specialized Agencies in charge of energy and NTU International, the consulting firm in charge of the assignment.
The objective of the workshop was to analyze the data collection and diagnostic report of the study and to validate it if necessary. The aim was to review all the data collected and the diagnosis of the legal framework for the development of the regional electricity Code, in order to ensure the consistency and comprehensiveness of the data but also the recommendations concerning the content of the Regional Code.
As a result, the following four sessions were addressed during the workshop: Presentation of the Study: Terms of Reference and Methodology of the Consultant; Presentation of the results obtained during the data collection; Thematic analysis of the collected data; Presentation of the recommendations on the content of the Regional Code.
At the end of the meeting, the Representative of the European Union praised the work done by the Consultant and the quality of the exchanges during the workshop. The ECOWAS Director of Energy and Mines indicated that this work should result in a very important document for the region and wished that Member States actively participate in all the proceedings so that the Regional Electricity Code responds well to the expectations of the sector.