NTU team attends Project Steering Committee of Road Safety Technical Assistance in Albania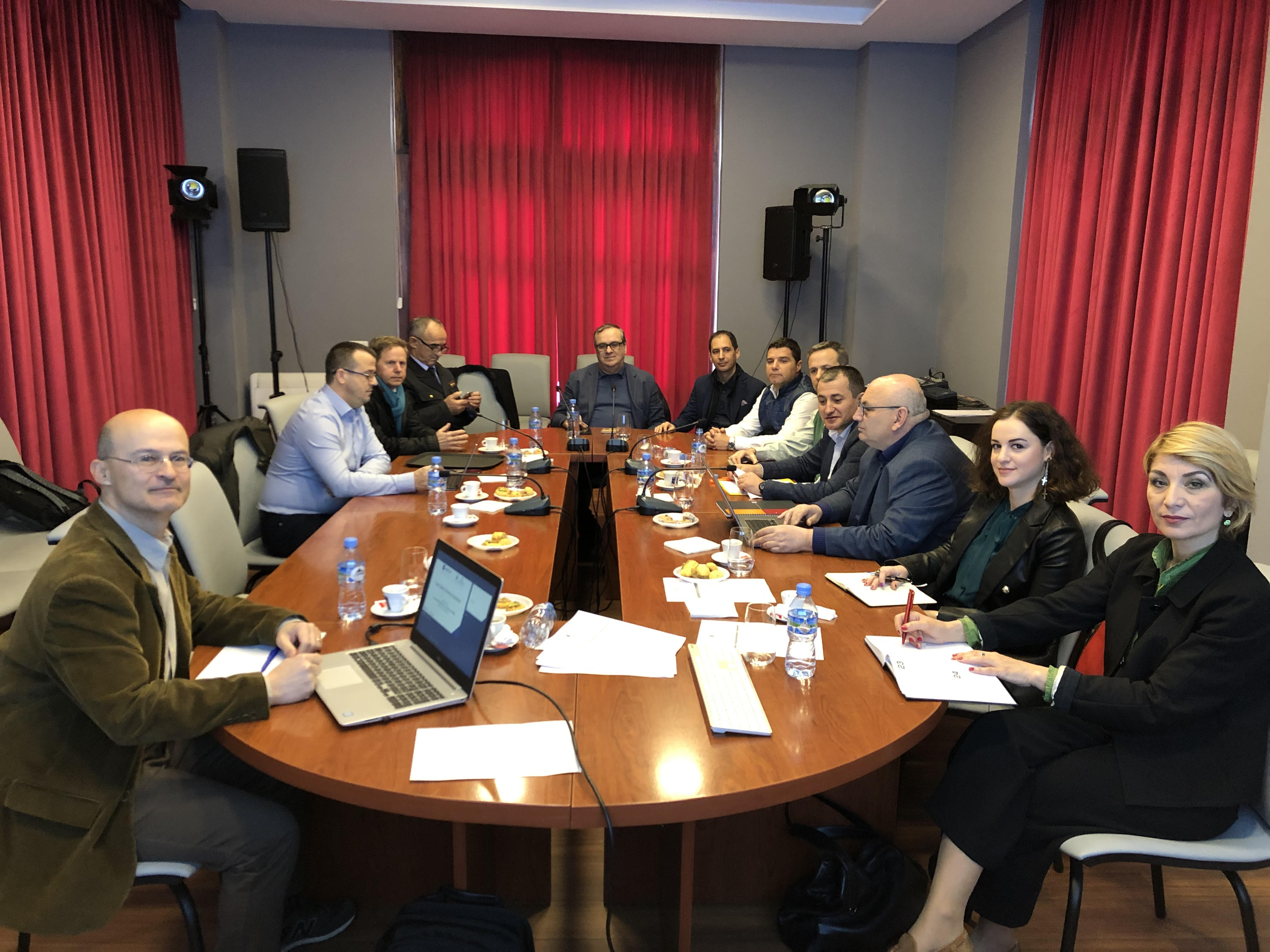 4th Project Steering Committee
Last week NTU attended the 4th Project Steering Committee of its Road Safety Technical Assistance project in Albania. Our Technical Assistance team is continuing its work within this project and made a presentation of the activities developed up to date to the main stakeholders of this Road Safety TA who are the Ministry of Infrastructure and Energy, the Traffic Police and Albania Road Authority (ARA). The experts team informed on the upcoming trainings which will benefit the concerned Albanian institutions and operating professionals such as the newly certified Albanian Road Safety Auditors.
Funded by the World Bank and Albanian Government
Albania has increased its efforts towards Road Safety not only by the improvement of road infrastructure by further rehabilitation or maintenance. The World Bank in close cooperation with the Government of Albania are the funding institutions of our Road Safety Technical Assistance contract which is under the umbrella of a larger project, Result Based Maintenance and Safety Project (RRMSP) implemented by ARA as the contracting authority on behalf of the Government of Albania. With 2020 being declared the official year of Road Safety in Albania, increased measures of the Government are shown to the general public and are marked as a high priority in the programmes of relevant Ministries and their political agenda. At present NTU's project, Road Safety Technical Assistance is the only one project at an Institutional level which is playing a crucial role into supporting Albania's objectives for more Road Safety.
The project started in January 2019 and will be finalised in October 2020.