NTU supported the organisation of the Regional Workshop on Environmental Matters for Aeroplane Operators on 25-28 February in Sri Lanka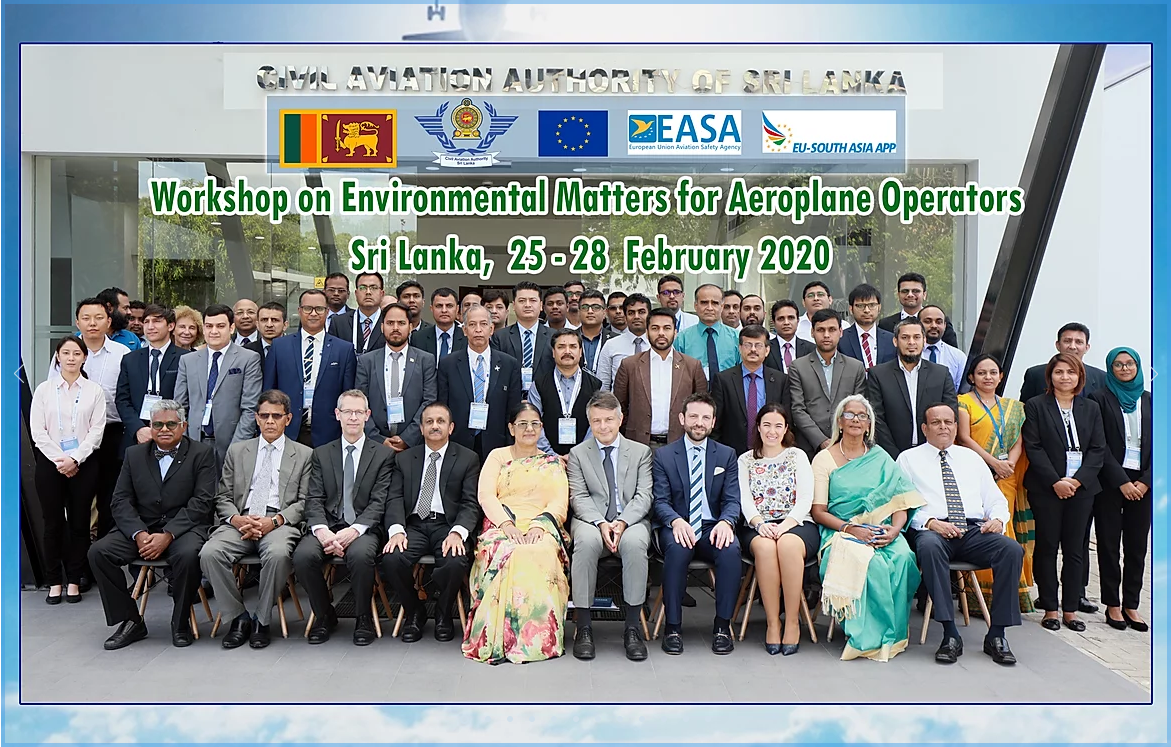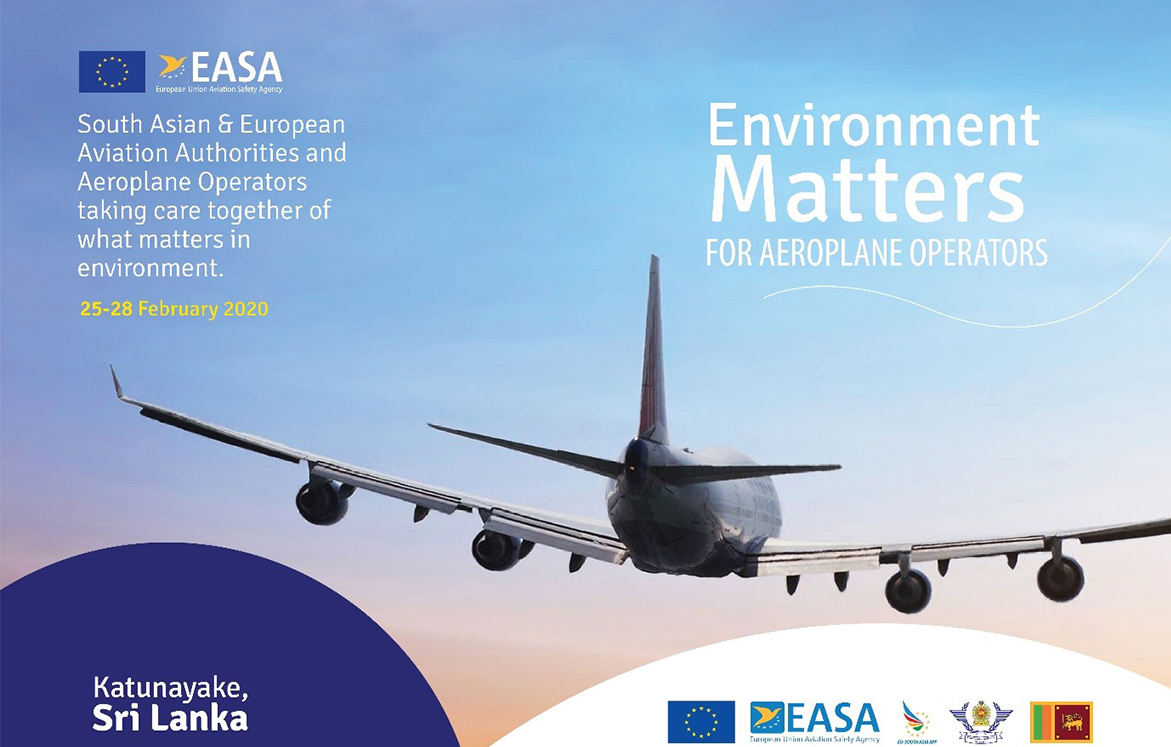 Workshop with 45 representatives
The Regional Workshop on 'Environment matters for aeroplane operators' was held between the 25th and the 28th of February 2020 in Katunayake (Sri Lanka) and featured the attendance of 45 representatives.
The main goal of the workshop was to provide support for the implementation of environmental roadmaps in the South Asian region, in line with the framework of EU South Asia Aviation Partnership Project. Environment Matters in aviation showcases the importance of environmental sustainability programs, providing better understanding of the measures to be adopted by the participants in accordance with ICAO regulations and the implementation of the CORSIA Provision-scheme.
The workshop focused on the diverse nature of aeroplane operators from the member states involved and their relations with the respective Civil Aviation Authorities, delivering for all the parties a concrete overview of the current environmental situation and project implementation status. The workshop facilitated a platform for participants to contribute to the development of further strategies, taking into consideration the various implications and which address possible issues with the goal of improving the overall environmental performance of the South Asian Aviation Sector.
The Participating Member States included Afghanistan, Bangladesh, Bhutan, India, Maldives, Nepal, Pakistan and Sri Lanka.
The workshop was conducted over a four-day period, focusing on:
Regulatory Frameworks and Implementation
EASA's environment and sustainability strategy
ICAO Annex 16 Volume IV - Carbon Offsetting and Reduction Scheme for International Aviation
CORSIA Scheme, Activity and Requirements compliance
Emissions Monitoring, Reporting and Verification (MRV Process)
Fuel Monitoring Methods and Emissions Reporting Tools (CERT)
Environment support by EU-South Asia Aviation Partnership Project
NTU supported EASA in the organisation of this event by providing the two Experts that delivered the Workshop and by organising all of the logistics for mobilisation and accommodation of delegates, event venue and catering arrangements, design and production of visibility material, as well as providing on-site support by the Project Assistant.