NTU HOLDS PRESENTATION ON ENCROACHMENT AND LAND GRABBING REPORT AND SHEQ MANUAL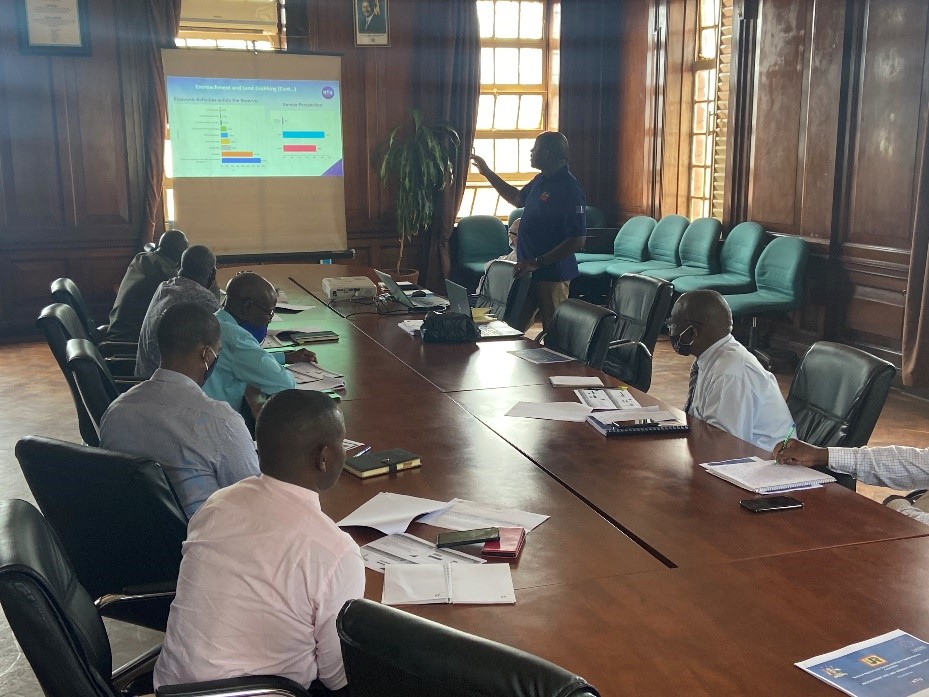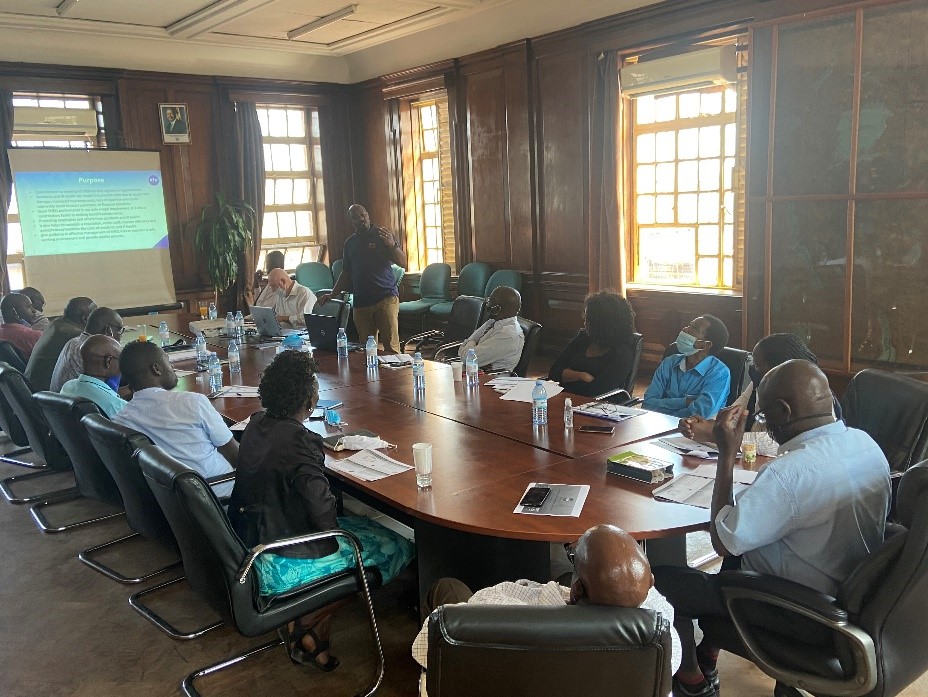 NTU International A/S under the EU technical Assistance for Capacity Building to Uganda Railways Corporation (URC) held a presentation on Encroachment, Land grabbing and SHEQ (Safety, Health, Environment and Quality). The presentation was held on 17th September from the URC Headquarters from 10:00a.m-17:00. The NTU team has just recently concluded the Encroachment and Land Grabbing assessment and submitted in the deliverable being the report on Encroachment and Land Grabbing. The NTU TA team is currently formulating strategies that will be put forward to address the challenges currently being experienced with the encroachment on the environs of the railway. The NTU TA team during the meeting underscored the importance of first discussing the report with the various stakeholders before proceeding with finalization of formulation of the Encroachment and Land Grabbing strategies.
During the Needs assessment phase, the NTU TA team identified a very huge gap within URC in the aspect of Safety and Health and has since commenced on strategies on addressing the gap. The NTU TA team has prepared a draft SHEQ manual which was presented and will be discussed further with the recently established corporations EHS committee and management. The NTU TA team will work closely with the necessary stakeholders to finalize the manual thereafter training will be given to staff to enable them attain the capacity to implement the procedures given in the manual.
The presentation was held in two sessions with the first session being the the Encroachment and Land Grabbing presentation and the second session being the SHEQ Manual presentation.
The Encroachment and Land Grabbing presentation gave an analysis of the Policy, Legal and Institutional Framework for the Protection of URC Land, Encroachment and Land Grabbing and proposed recommendations both short and long term and put them forward for discussion by the stakeholders. The presentation was well received and there was a strong engagement and interaction between the NTU TA team and stakeholders present. It was agreed that the URC staff would present comments and recommendations to the report within two weeks from the date of the presentation. These recommendations will be put into consideration by the NTU TA team during the already on-going formulation of the strategies to deal with encroachment and land grabbing.
During the presentation of the SHEQ manual, the TA team gave an overview of the scope and Maintenance of the SHEQ Manual and detailed the various components that are critical in the manual and activities needed to be implemented in the SHEQ manual. URC has previously never had a SHEQ manual and this, when finalized and approved, will be a neoteric publication spearheaded by the NTU TA team.
The meeting ended with the URC Project Manager thanking the NTU TA team for the presentation and findings presented and put forward whilst reminding URC staff members present to deliver comments and reactions to the Encroachment and Land Grabbing report within the agreed timeframe.