NTU has supported EASA in the organisation of a Conference part of the CORSIA Africa and Caribbean Project
24th of September, 2021
The conference consisted of three sessions with attendance of over 65 participants joining from 21 countries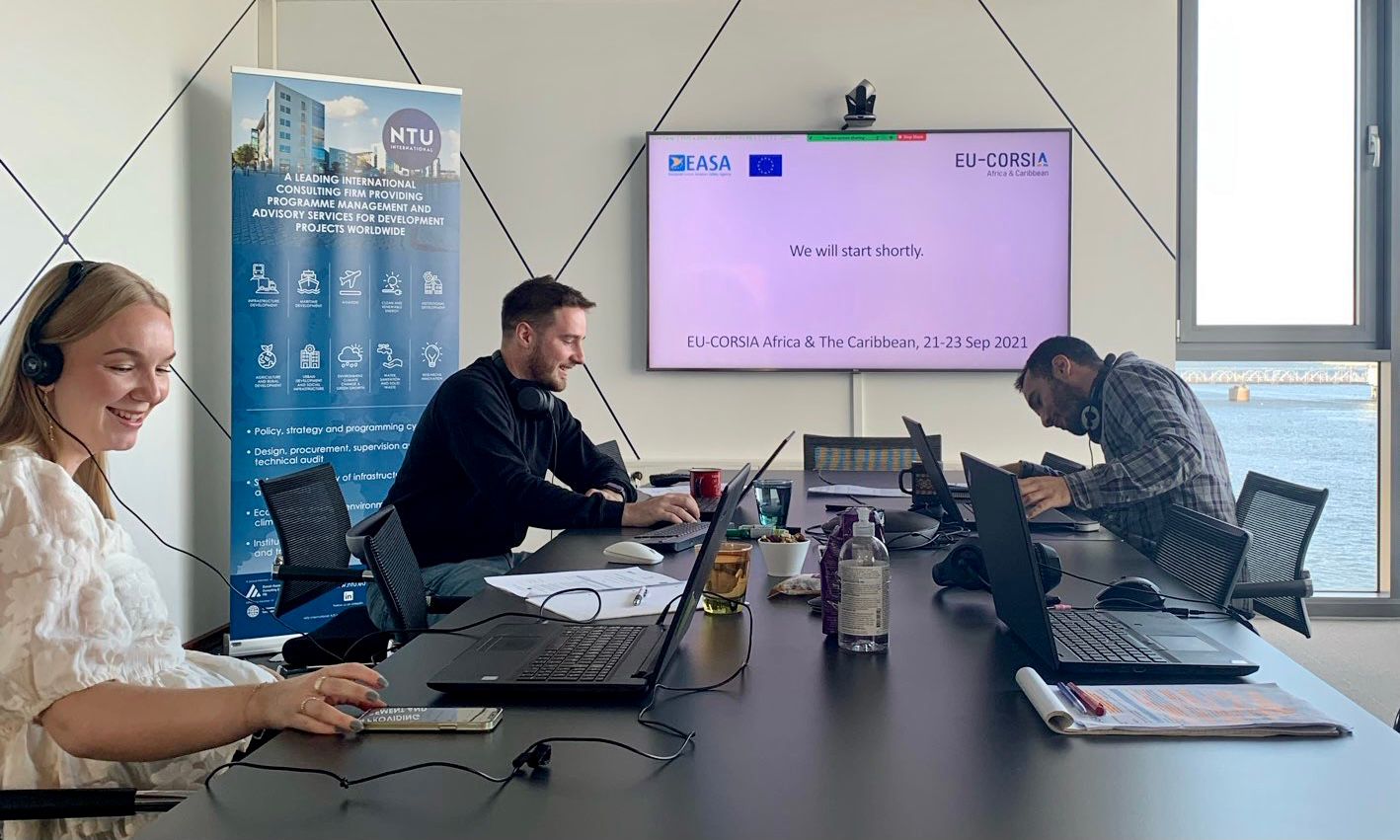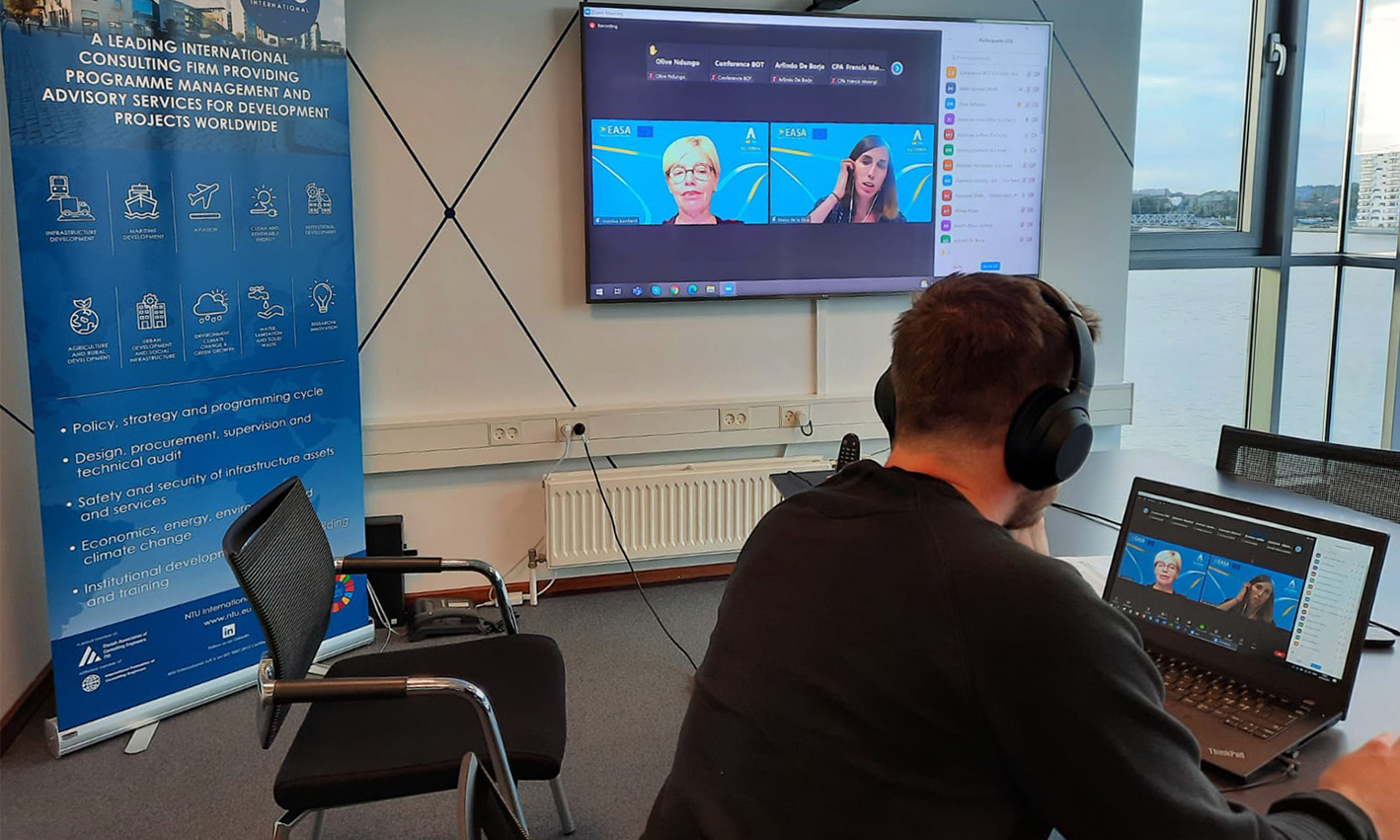 As part of the Framework Contract for Support to the EASA International Cooperation Activities, NTU International has assisted EASA in the organisation of a conference on "CORSIA Monitoring, Reporting and verification methodologies and data collection tools" under the project Capacity Building for CO2 mitigation from international aviation Africa and Caribbean (CORSIA Africa & Caribbean). The conference consisted of three sessions with attendance of over 65 participants joining from 21 countries from the two regions, regional aviation organisations (iSASO, CASSOA, LACAC, CASSOS, AFCAC, CANSO), European institutions (EASA, EC-DG INTPA and the Commission) and EU NAAs (DGAC, European Commission, ENAC, Italian CAA, AESA).
NTU provided support of the organisation and management of the online event facilitating simultaneous interpretation from English to French and vice versa, recording of the event, management of registered attendees, and other technical support. Additionally, NTU has supported the project with the design and launching of the project website as well as other project visibility and branding elements.
Moreover, NTU provides the three CORSIA experts in charge of the technical assistance and capacity building activities of this Project.
The conference took part in 3 sessions on 21st, 22nd and 23rd of September that were held through video conferencing. The activities were delivered through a combination of common presentations and breakout rooms by sub-region (French-speaking Africa, English-speaking Africa and the Caribbean) and using different methods as Q&A sessions, polls, debates and quiz to encourage an active participation of all the attendees. The conference was an interesting opportunity for the partner countries to discuss and learn more about CORSIA, and we have received very positive feedback.
Would you like to know more about CORSIA and more concretely about this project, visit the website https://www.eu-corsia-af-c.org/