NTU organised the "Improving Emergency Medical Response Workshop" of the National Road Safety Project on the 13th - 14th of March in Pakistan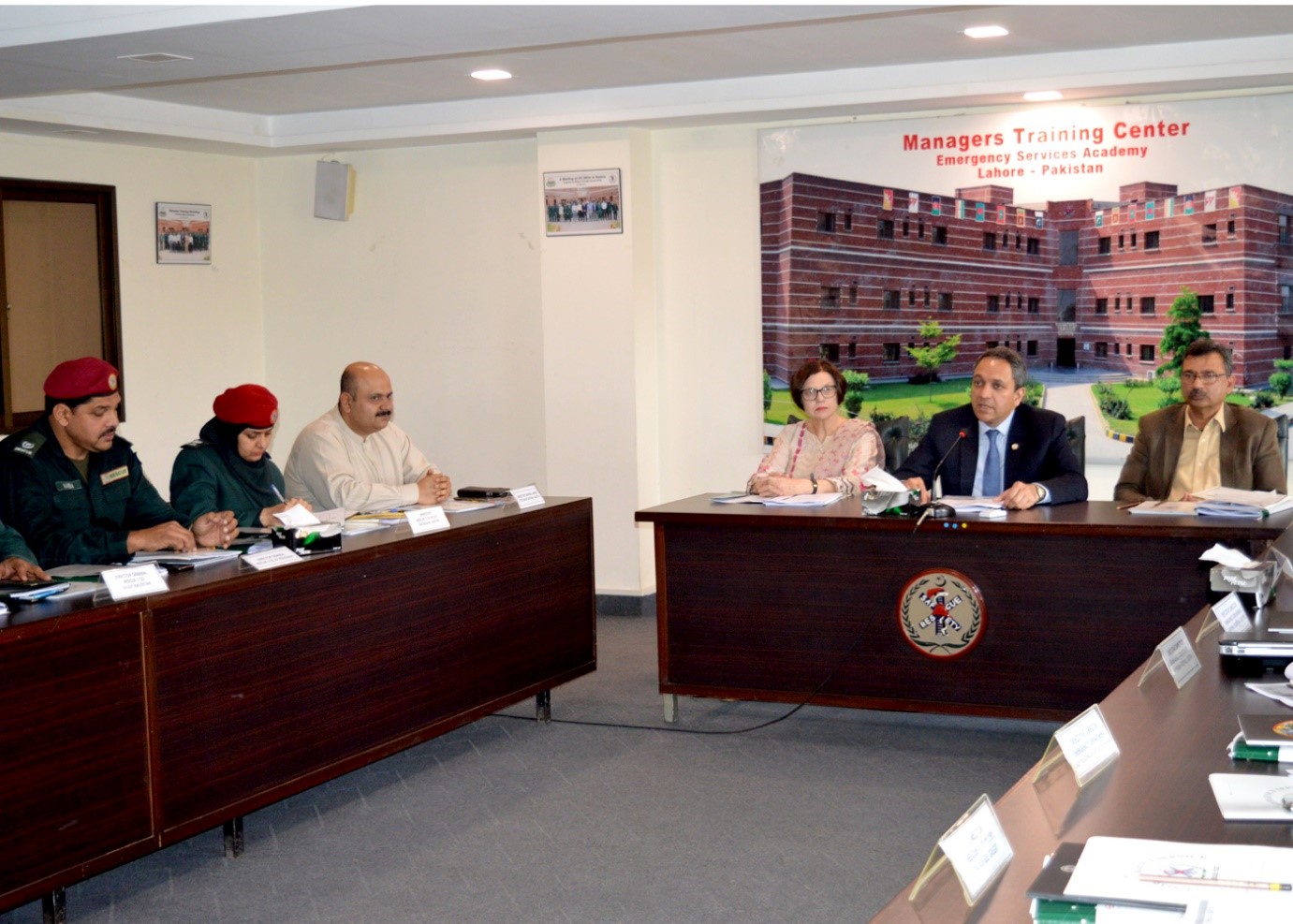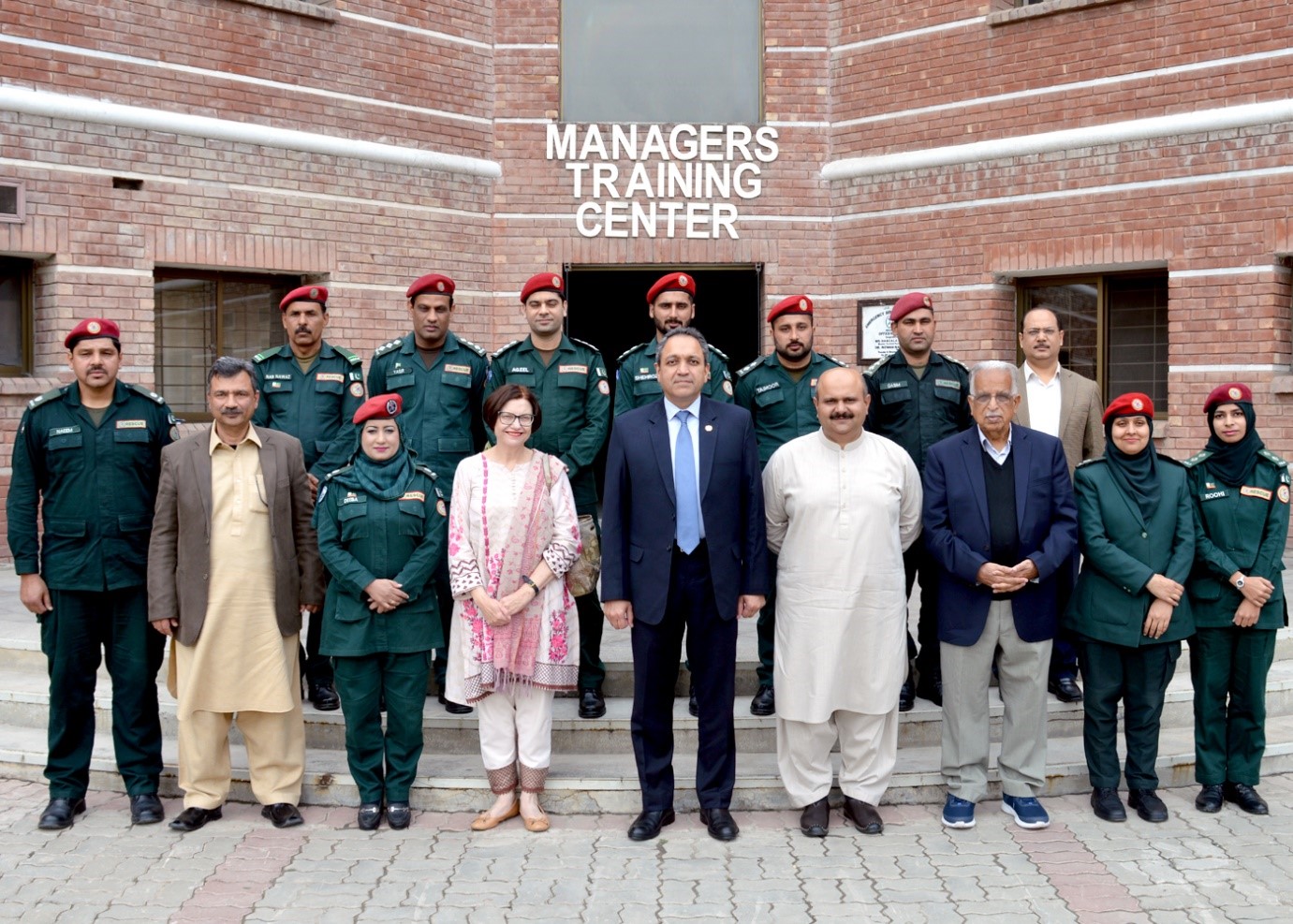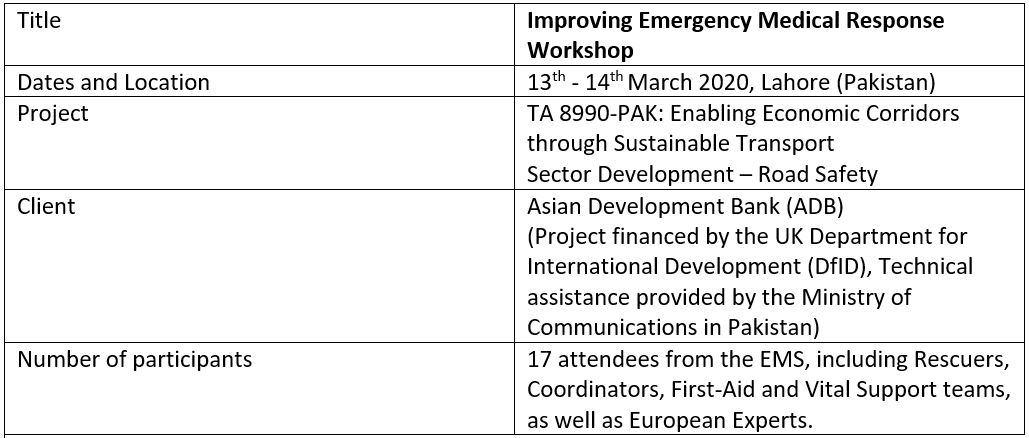 The Improving Emergency Medical Response Workshop was organised under the TA8990-PAK Project the NTU Implements for Technical Assistance on Road Safety.  The activity took place in Lahore (Pakistan) on 13th and 14th March 2020, with the participation of 17 members and responders from the Emergency Services. It was delivered in collaboration with Government of Pakistan, the Ministry of Communications and the Emergency Services Academy (ESA).
The main goal of the workshop was to develop an effective post-crash response system in all the country provinces, ultimately allowing timely-efficient responses that can contribute to reduce the number of both injuries and fatalities, as well as to provide a standardized reporting format for road incidents, based on objective, accurate and high-quality data.
The workshop was conducted with a practical approach that allowed the participants to use real examples and data from previous periods, encourage them to propose suggestions and alternatives based on their experiences, in order to reach general consensus and harmonization. It was held over a two-day period, focusing on the following topics:
Review the existent post-crash response procedures in the different provinces of the country.
Improve the communication between the different network actors to ensure timely and efficient post-crash responses.
Establish options and solutions to improve the current situation, aiming to preserve lives and decrease the number of accidents.
Develop nationwide guidelines on post-crash responses to be used by all the provinces.
NTU experts delivered the workshop and our local team was in charge of the logistics arrangements (travel and accommodation of the participants, event venue and catering organization, and per-diems disbursement).