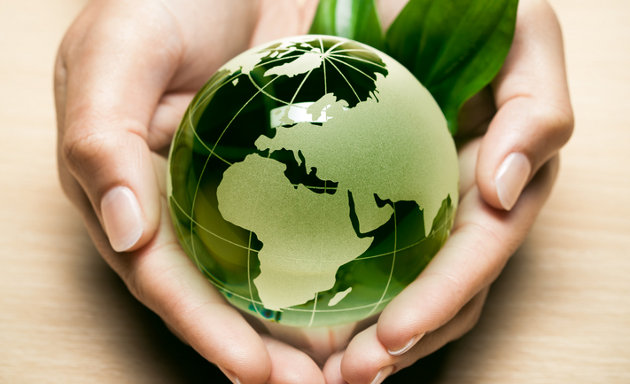 UN's Sustainable Development Goals are important targets, which will help transform many industries. For our industry, these goals are very important tools, which will hopefully help change the way we think about development projects. This week, we will share small articles about our development projects and detail how these projects will help achieve the goals.
SDG 7 - Clean and affordable energy
In 2015, the United Nations presented their 17 Sustainable Development Goals. In total, 193 nations have agreed to these goals, and all of them agreed to allocate time, money and effort towards achieving them. The SDG's cover a broad range of social and economic development issues, and the goals aim to significantly improve these issues by 2030. All over the world, industries and companies have joined the effort to achieve the goals, with many of them seeing it as an opportunity to improve upon their environmental and social conduct
For NTU, sustainable development is already incorporated into our core values. This focus on sustainability can be partly attributed to our Nordic roots, as Nordic companies have famously worked with sustainability for decades. In particular, the Scandinavian approach to sustainable energy is renowned world-wide, and has often served as an inspiration for sustainable energy innovation.
Lot 2 energy project in Belgium
In Belgium, NTU is implementing a smart-lighting project, which will help ensure sustainable lightning on the highways and major roads in Wallonia. NTU's team is carrying out extensive diagnostics of the lighting infrastructure and supply network, in order to assess the obsolescence of the equipment. This includes tests on mechanical resistance and stability of lighting column bases and measures of underground electricity networks. Such tests are vital, as they are a key factor in determining what upgrades or replacements are necessary to achieve the most beneficial and sustainable energy use.
One of the sub-targets of goal 7 seeks to double the global rate of improvement in energy efficiency. This project is a step towards achieving that, as the plan is to upgrade or replace traditional street lightning with smart-lighting. This will dramatically reduce the amount of energy used for street lighting in Wallonia, and support the region in reducing its total energy consumption significantly. Our team will also provide recommendations for how to improve the conception and the realisation of similar future activities.