A large part of Malawi's population is based in rural areas. To improve the livelihood of these people, the EU-funded Rural Roads Improvement Program (RRImP), implemented by NTU from 2018 to 2021, aimed at supporting rural development by improving access to economic and social resources for the rural population, in particular smallholder farmers. It also aimed at addressing societal barriers (harmful traditional beliefs and practices, violence against women); strengthening coordination, partnerships and gender mainstreaming; increasing opportunities for education and training; and improving the policy environment for procurement processes to incorporate gender equality and women's empowerment issues.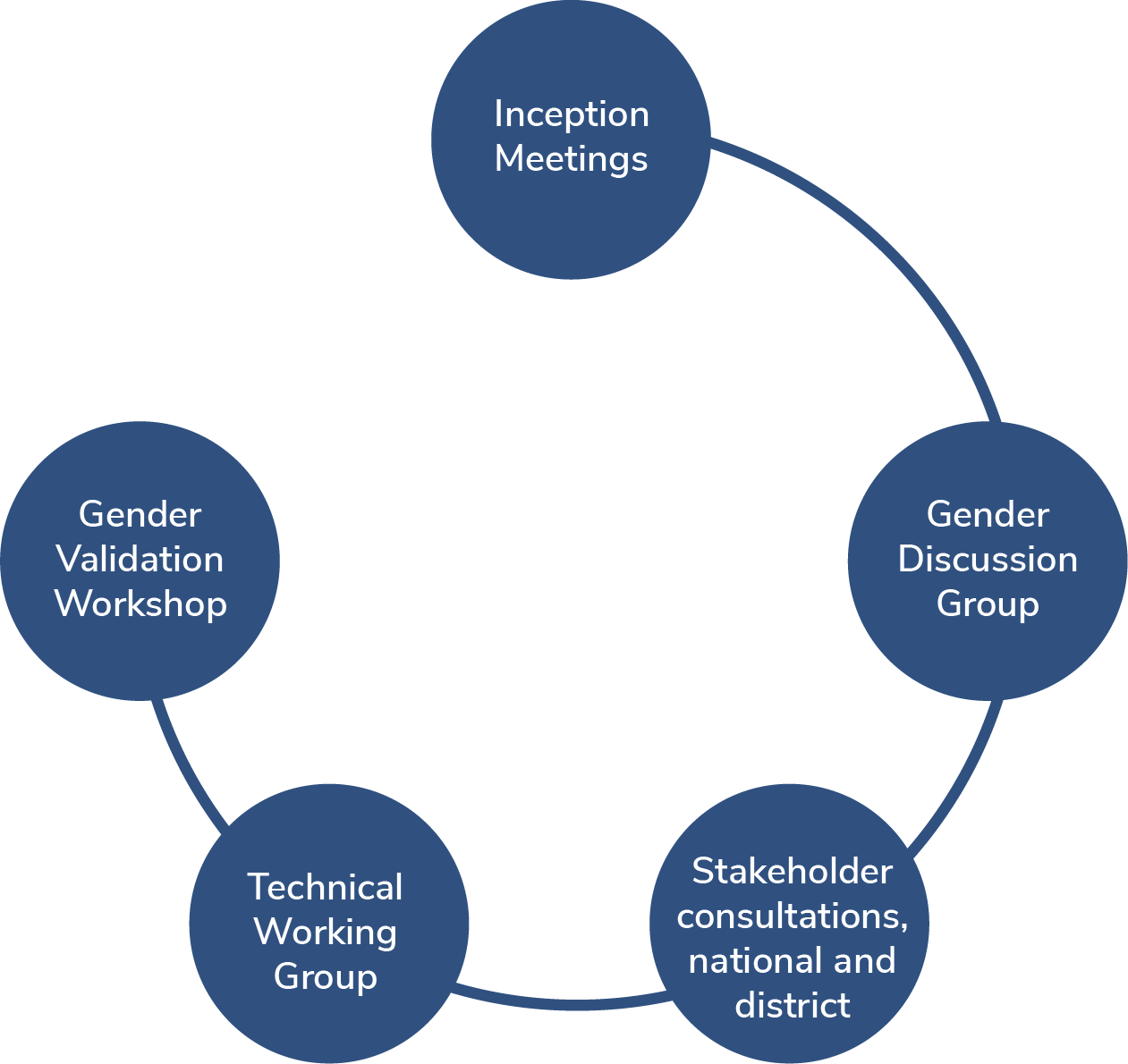 How we are doing it
---
During the course of the project, NTU established a Gender Discussion Group; conducted stakeholder consultations at national and district level and held a two-day validation workshop of the Gender Strategy.
Moreover, a number of concrete measures has been elaborated together with project stakeholders, such as the inclusion of gender and disability issues into procurement procedures, the inclusion of gender/social officers in the monitoring and supervision of road sites,  gender, disability and HIV awareness campaigns, inclusion of gender sensitiveness into employment contracts, conduction of capacity building activities for women contractors based on capacity needs assessment, as well as organisation of gender-based violence awareness campaigns at construction sites and at district level.
Impact
---
The following impacts, corresponding to the goals of the project were observed:
More women were willing to lead,
More women achieved income security, decent work and economic autonomy.
NTU contributed to help women and children in the communities where roads rehabilitation and maintenance take place living in a violence-free environment
Steps were made so that governance at national and district planning and supervision processes fully integrates gender/social inclusion perspectives.