The importance of the Sustainable Development Goals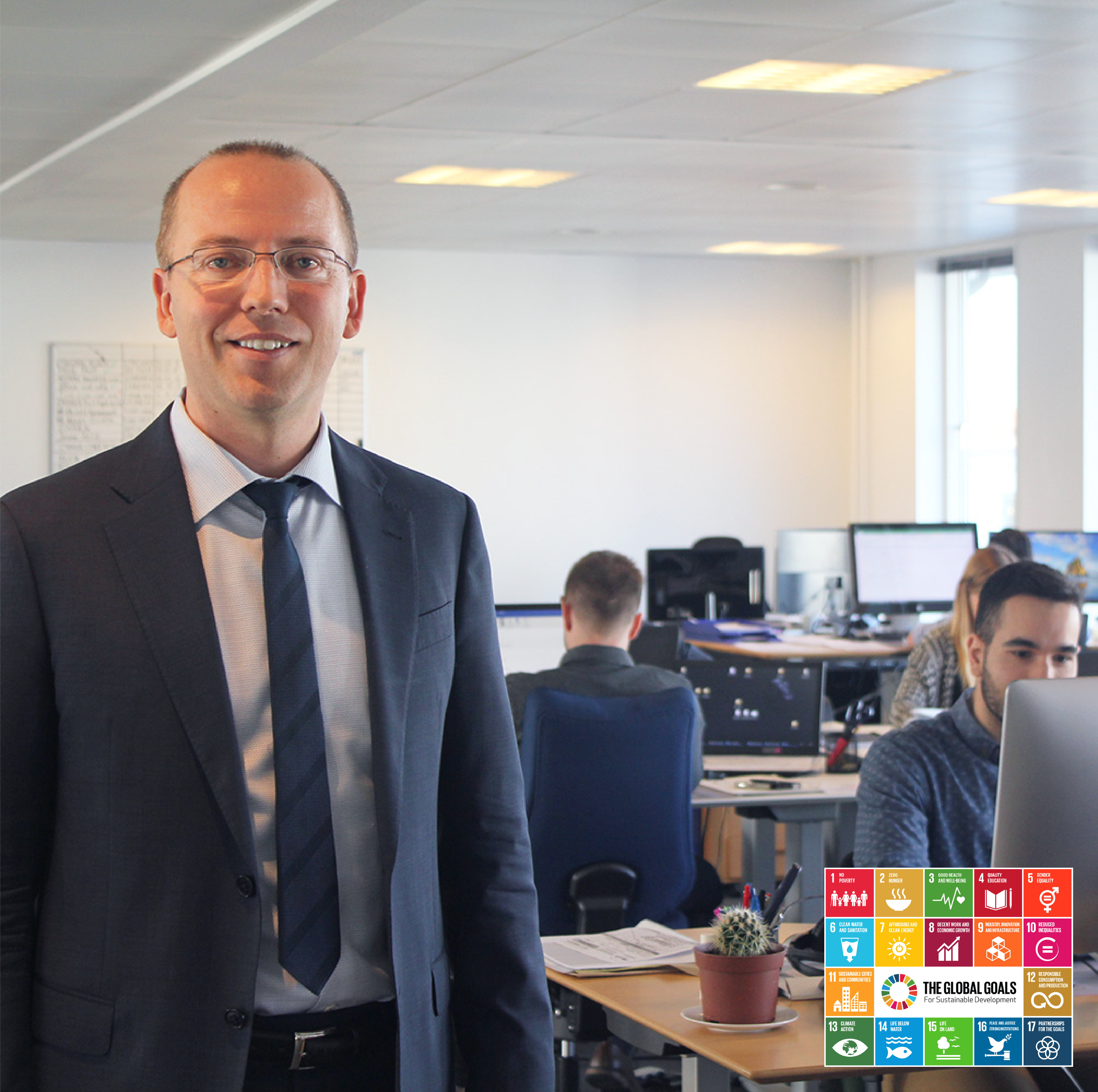 From development to sustainable development 
The Sustainable Development Goals (SDGs) were born at the United Nations Conference on Sustainable Development in Rio de Janeiro in 2012. The purpose was to produce a set of universal goals that would help combat the urgent environmental, political and economic challenges facing our world. Unlike their predecessor, the Millennium Development Goals, the SDGs explicitly call on all businesses to apply their creativity and innovation to solve sustainable development challenges.
In this short article, NTU's Managing Director, Lars Bentzen, explains why the SDGs are pivotal in helping to break down silos between work of different actors and geographies – thereby opening space and opportunities for new forms of working with specific agendas or problems.
Why they matter
'The beauty of the goals is that everyone can contribute, and every contribution, small or big, will make an impact on our world. In our industry, we have seen how the goals have shaped the business environment, and for the better. The Paris Agreement alone has helped open up US$ 23 trillion in business opportunities for emerging markets for climate-smart investments.'
'Working primarily in developing and transitional countries, we see the impact, both the negative impact of the changing environment and the growing inequality, but also the positive impact of the goals and how they are helping create better opportunities for the local communities. We have to use this momentum and keep pushing towards achieving the goals, so we can create a better world for us all.'   
SDG 5 – gender equality
Organizations worldwide are increasing their efforts to help achieve the goals. Especially SDGs referring directly to economic growth, sustainable industrialization, innovation and sustainable production have attracted a lot of attention within major industries. But lately, SDGs aimed towards improving human rights have garnered more attention as well.    
'Lately, we have started seeing a project specific focus on gender equality, where there is a need for applying practices to reduce inequality. Reducing inequality has always been an important part of our work because we work in the local communities and we see how important it is.'
'Gender inequality is unmistakably one of the biggest obstacles to overcome poverty because it subjects women to discrimination which, in many cultures, results in denial of rights to education, to positions of power, and any real voice in decision-making in the society. Breaking inequality is pivotal, and I think we will see rapid improvement within science, politics and business when we successfully include more women.'