Successful kick-off meeting of UNICEF-funded project in Uganda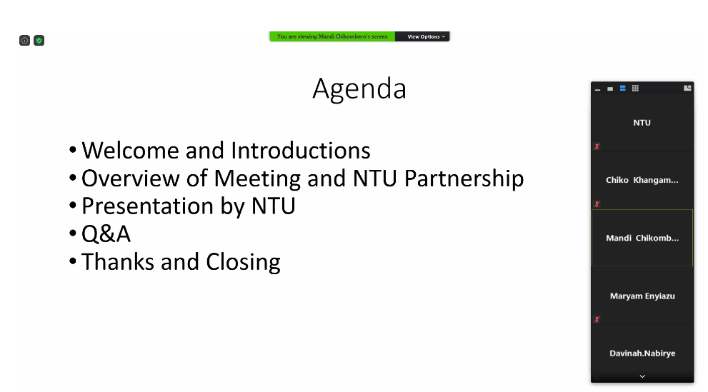 On 30 June 2020, NTU successfully kicked-off the UNICEF-funded project: Provision of technical support to national ministries and districts to implement the EU-Spotlight Programme for ending violence against women and children in Uganda, using the socio-ecological model (institutional strengthening pillar). With this project, NTU will deliver a capacity-building package for national and district level institutions key stakeholders to enhance their capacity in behaviour and social changes, both as service providers and as trainers for lower level service providers.
NTU is leading the consortium (NTU/SAP-Slum Aid Project) which, over the next 11 months, will implement the project aiming at ending violence against women and children in Uganda.
Project's main activities include conducting capacity assessments, supporting districts and ministries in developing their implementation plans, conducting training workshops, providing mentoring and coaching of national and district stakeholders and supporting the creation of quality assurance guidelines and tools using the C4D (Communication for Development) socio-ecological model.