NTU's West Africa team visits our two ECOWAS projects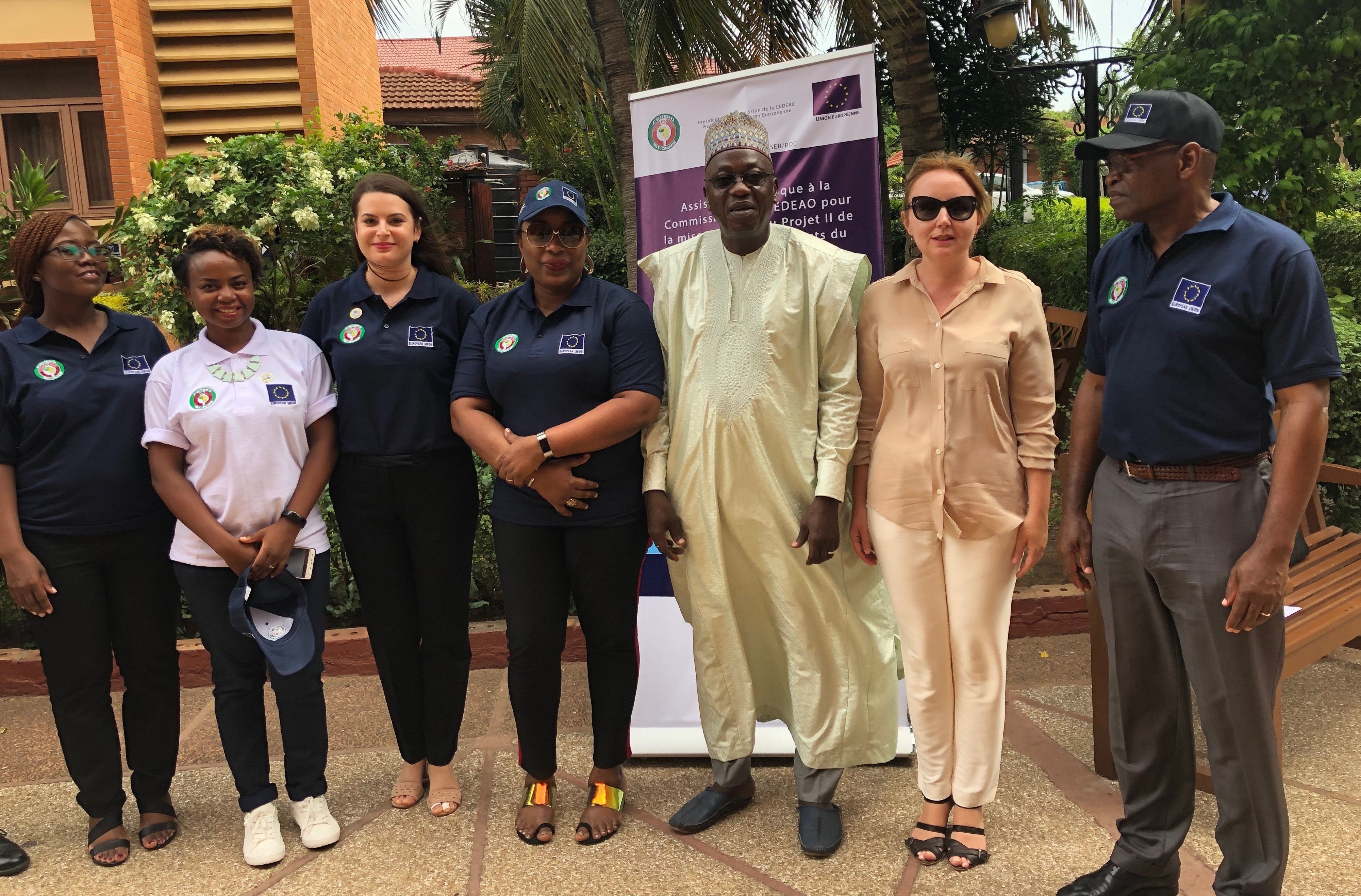 Improving energy sector governance in the ECOWAS region
In July, NTU's West Africa team visited Abuja to take stake on the progress of our two ongoing projects for ECOWAS. For the ECOWAS AgoSE-AO project, a series of meetings with the team, the EU delegation and ECOWAS were held, with emphasis on planning ahead for the upcoming year, as well as the Steering Committee Meeting in the Fall of 2019.
Topics for the meetings included, among other things, the development of a regional Energy Information System (EIS), as well as the upcoming release of a call for proposals for a University Scholarship program, to support the need for training and skills development within the fast-growing energy sector. The team also discussed its strategy for the ECOWAS energy policy update, which is an essential component of the project. Some countries in the region have their last update dating back to 1992 or earlier, which clearly emphasizes the necessity of this initiative. The new energy policy will align with the large transformation that has been achieved in both the region, and the sector, since its latest update, putting emphasis on green and renewable energy.
Providing cross-border transport solutions
The other part of the visit to Abuja was assigned to the second project, Technical Assistance to the ECOWAS Commission for the Implementation of the 10th EDF Transport Facilitation Project (TFP II).
The NTU team was well received by the ECOWAS Commissioner for Infrastructure, Mr. Pathe GUEYE. The encounter revolved around the exemplary progress realized by the NTU team, and both parties exchanged impressions on the importance and impact of the joint border posts at Sèmè-Kraké and Noépé-Akanu on transport and trade. In the coming months, emphasis will be on finalising the installation of the ICT equipment and furniture for the two JBPs. Planning of activities under the Programme estimates are being carried out to support the TA activities through providing the training and capacity building needed to ensure efficient and safe processing leading to low border-crossing times. In addition, the TA team will focus on further progressing with the assessment and design of the Road Information system (RIS) in the region, as well as support for the installation of the Road Transport Observatory (RTO).