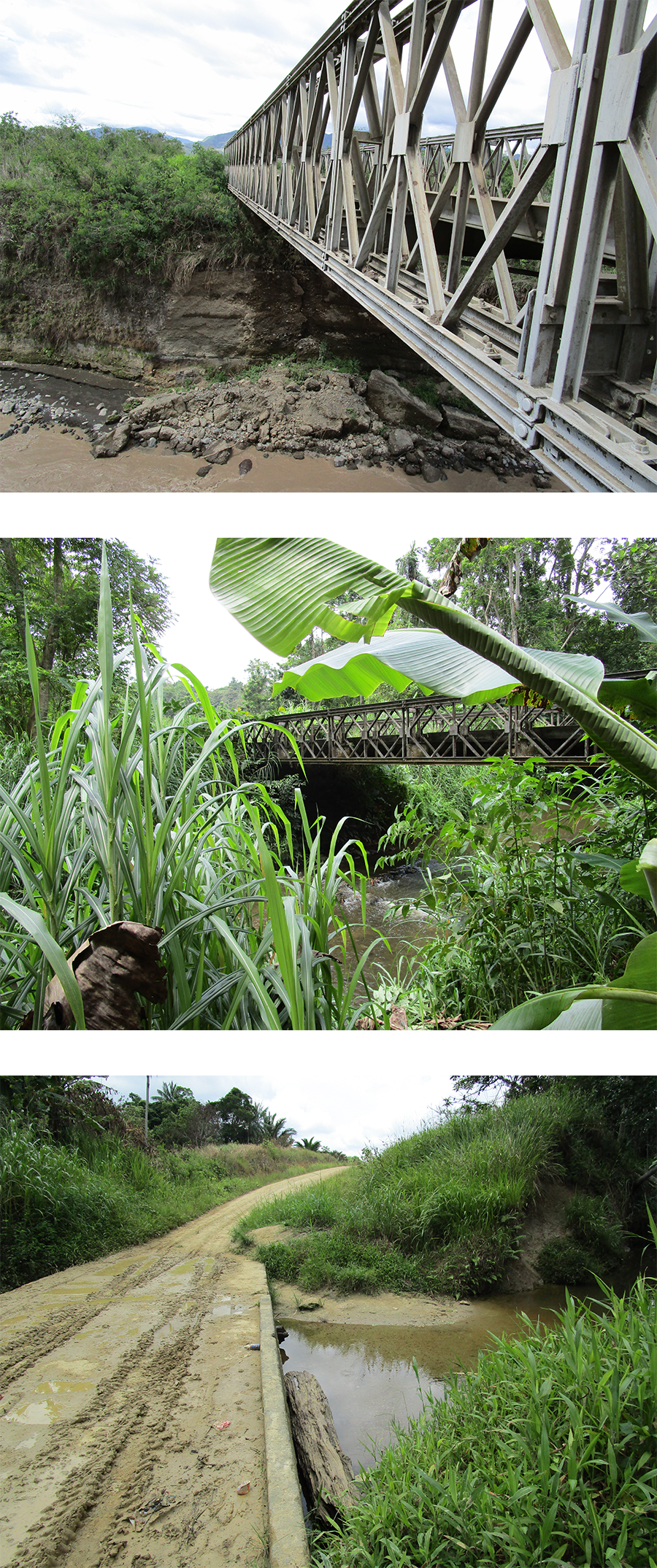 Climate Resilient Infrastructure
NTU's team in Papua New Guinea has successfully led assessments of nine rural bridges in the provinces of Madang and East Sepik. The bridge assessments were done to ensure that the old Bailey bridges are being replaced by climate resilient infrastructure. Climate resilient solutions are absolutely necessary in order to build a sustainable infrastructure in Papua New Guinea, as extreme weather conditions mean that roads and other infrastructure deteriorate quickly. In addition to the extreme weather, Papua New Guinea only has limited infrastructure, largely due to country's rugged terrain, and only 3.5% of the roads are paved. As such, infrastructure assessments are key for the country's development, and an important tool when fighting the difficult weather conditions.
Valuable assessments 
The assessments of the rural bridges are part of the three-year contract TA - Implementation Support for the PNG Rural Bridges Project (BRIRAP), which is funded by the European Investment Bank. 
A sizeable proportion of Papua New Guinea's current bridges are old and badly affected by the tough weather conditions. This has led to a limited load carrying capacity, which combined with the increasing traffic volume and the deterioration over time, have caused many of Papua New Guineas bridges to become a safety risk for the population. Therefore, NTU's team in Papua New Guinea is performing extensive planning in the process of removing several of the country's outdated and unsafe bridges.
Site visits
Throughout the assessments, the NTU team undertook up-to-date site assessments of the vegetation buildup (15 meters from each of the approaches and at the mid-span of the bridge or wet crossing) and carried out the current road profile with regards to the completed bridge design as well as the excess road alignment. During the visits, the NTU team achieved the following:
Established and harmonized the current project tracking and expectations with the recipient DoW provincial offices.
Improved the understanding of how the location of the 9 bridges impacts the current environmental and social impact conditions
Assessed the Climate risk and vulnerability at the sites and the implications of developing a Climate Resilient infrastructure on the 9 river crossings in Madang and East Sepik Provinces
Captured the current state of the existing 9 bridges super structure and sub-structure, the existing state of the river crossings and associated embankments and the general behavior of the river.