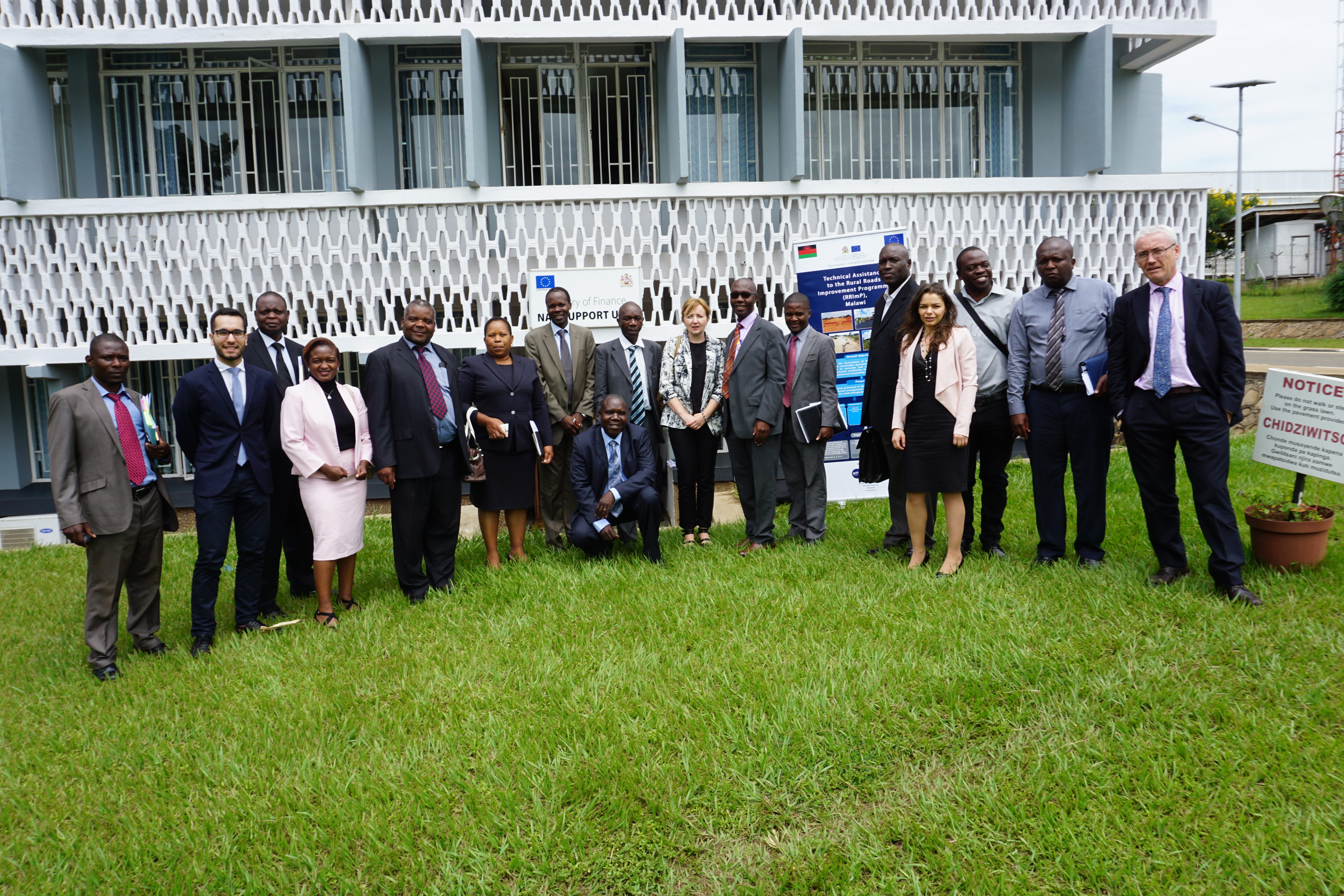 Successful kick-off meeting in Malawi
NTU's team recently attended the kick-off meeting for the project Technical Assistance to the Rural Roads Improvement Programme. The meeting was held on April 4th, 2018 at the premises of National Authorising Officer Support Unit in Lilongwe, Malawi. 
Mr Nations Msowoya from the National Authorising Officer Support Unit and representatives from the project's stakeholders all attended the meeting. NTU was represented by Emina Kapetanovic (Head of PIU), Gabriela Anton (Project Manager), Francisco Malavé (Project Assistant), James Agingu (Project Team Leader) and Boniface Shilobe (Key Expert 2).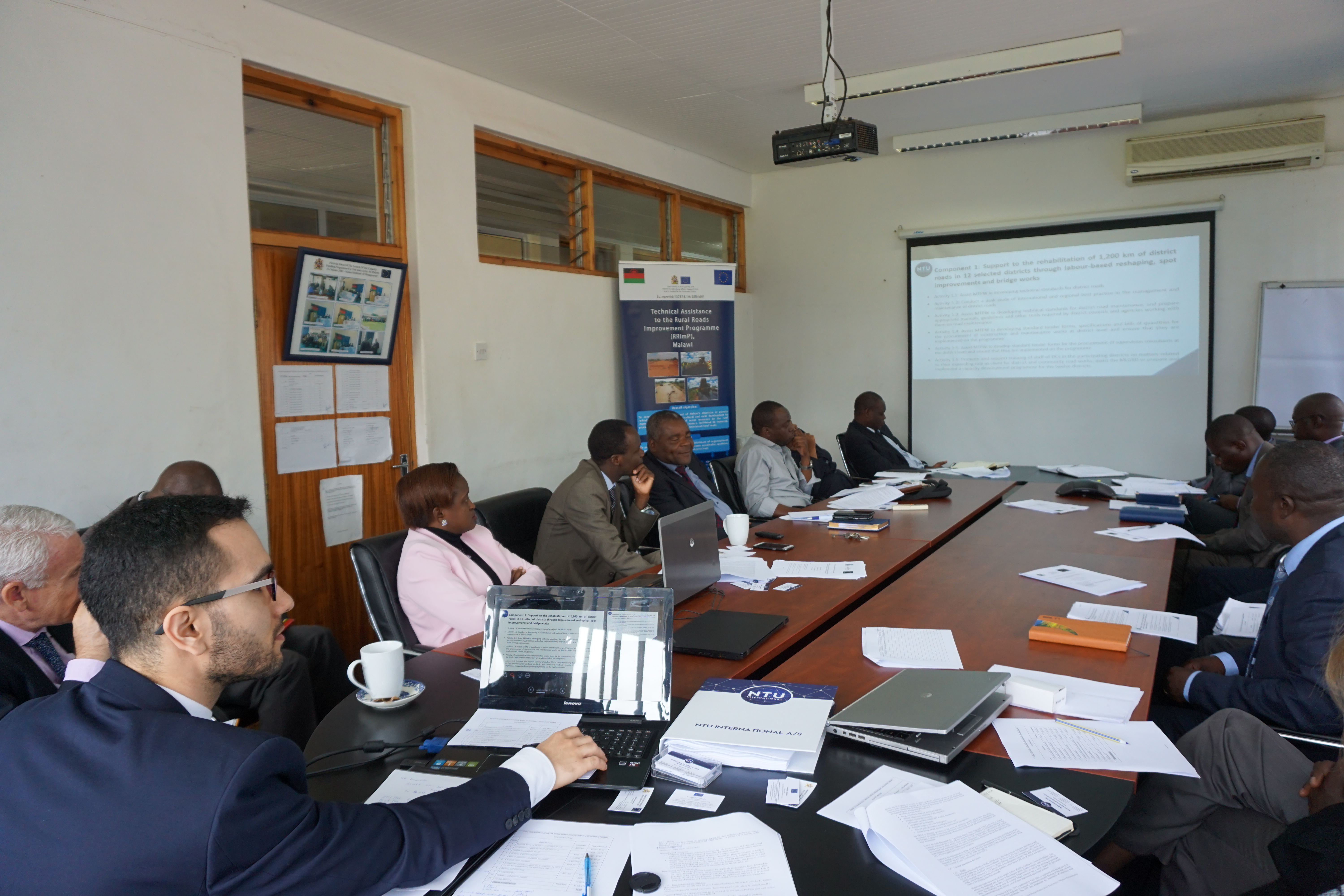 A EuropeAid project
Funded by EuropeAid, this project will be implemented by NTU International as Consortium leader during the next 40 months. The project will provide technical assistance for the rehabilitation of 1200 km of rural roads and 50 bridges in agricultural areas, being framed under the EU-strategy for the improvement of living conditions in rural areas of Malawi. 

NTU has two offices at the premises of the Ministry of Transport and Public Works in Lilongwe, which will be the base of operations in the field. As part of the TA, visits to all districts will be performed for the selection of the roads that need to be improved. Furthermore, NTU will carry out workshops and study visits for local contractors and special studies, among other tasks.