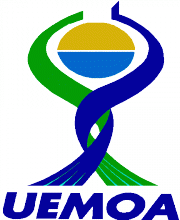 The overall objective of the project is to support the UEMOA Commission and member states in the implementation of the Transport Facilitation Project while strengthening their capacities regarding specific objectives in the transportation sector such as the operationalization of the Juxtaposed Control Station (PCJ) in Malanville, the effective resumption of activities of the Observatory of Abnormal Practices, implementation and operationalization of the Regional Transport Observations, carrying out specific studies related to the transport sector, capacity building of the UEMOA Commission and the Member States to better manage regional transport.
The results to be achieved by the Contractor through this contract are:
Result 1: the Juxtaposed Control Station (PCJ) of Malanville are operational.
Result 2: The activities of the Observatory of Abnormal Practices (OPA) resumed: data collection, regular reporting;
Result 3: The Regional Transport Observatory is set up and operational;
Result 4: Specific studies are carried out;
Result 5: The capacities of the WAEMU Commission and the Member States are strengthened
The Project will be managed within the UEMOA Commission in Ouagadougou (Burkina Faso), but its activities will cover the eight (8) Member States of the Union, namely Mali, Senegal, Guinea Bissau, Burkina Faso, Niger , Benin, Togo and Côte d'Ivoire.
The Project will also cover other ECOWAS Member States for the implementation of cross-cutting activities (meetings / workshops).
The Technical Assistance will be based in its own premises in Ouagadougou.
The intended start date is May 2017 and the period of implementation of the contract will be 36 months from this date.
Budget 3. 500.000,00 EUR