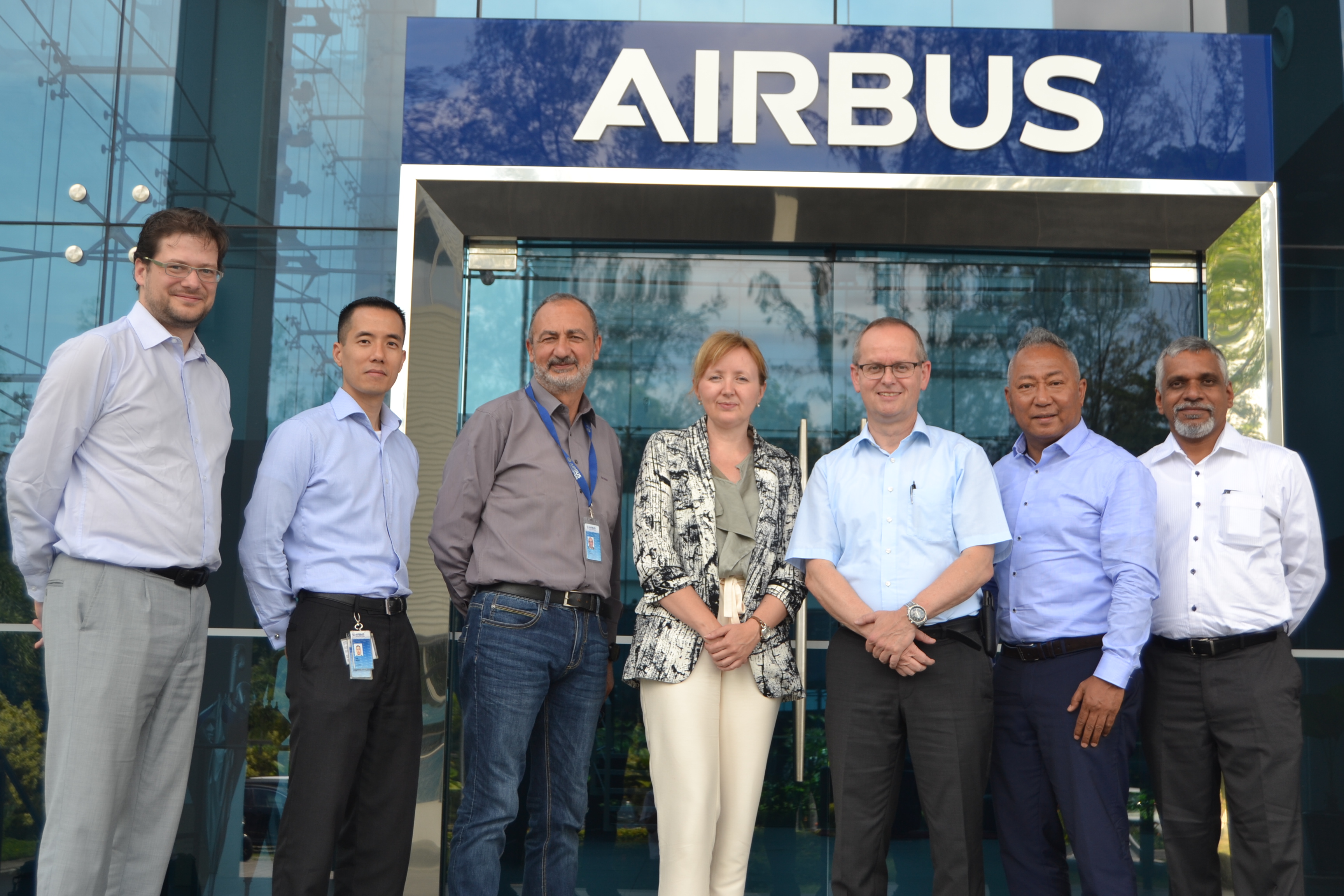 As part of an EU-financed project managed by the European Aviation Safety Agency (EASA), NTU and Airbus Helicopters are supporting efforts to promote aviation safety in South Asia. The project will be implemented between May 2017 and March 2018.
Kick-off meeting was organised on the 16th and 17th of May in Singapore. The meeting was attended by NTU Framework Contract Manager – Ms. Emina Kapetanovic, Dr. Thomas Gogel and other representatives from Airbus Helicopters from Europe and Singapore as well as Mr. Frank Manuhutu, EASA's representative in Singapore.
The meeting offered the opportunity to discuss the EU South Asia Partnership project and more specifically the ramified activity of the Implementation of a Helicopter Road Show in South Asia.
Besides discussing the project set up and the schedule of the roadshows, the agenda touched upon the importance of such activities as a promoter of safety and security in the field.