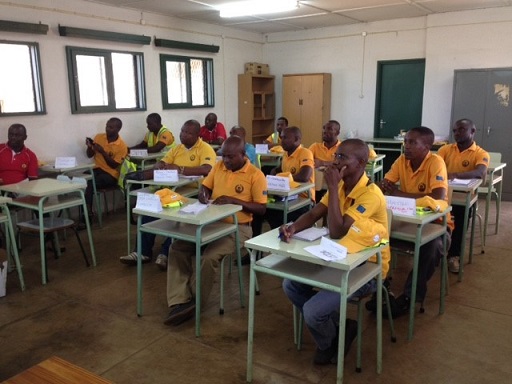 During the implementation of PRODEPEMES ESTRADAS project in Mozambique, NTU carried out training focused, among others, on enhancing the local capacity for road maintenance.
20 SMEs road contractors and 4 road consultancy firms from four provinces in the country have benefited from theoretical and practical training and the on-the-job coaching with mentoring of younger professionals from the SMEs.
The formal training took place at the Mozambican Roads Training Centre in Chimoio in the central part of Mozambique and in 2016 included 106 days of theoretical and practical training, summing up for approximately 1300 student-days.
The training consisted of 3 group of modules:
Group A modules focused on paving technology, understanding materials, road paving options, constructing paved road seals, maintenance of paved roads and plant operations.
Group B modules focused on tender preparation, project management, price estimation and bidding, works organization and planning and strategic business.
Group C modules focused on practical work for engineers, practical work for technicians and principles and methods for a series of routine and period in Unit pricing.