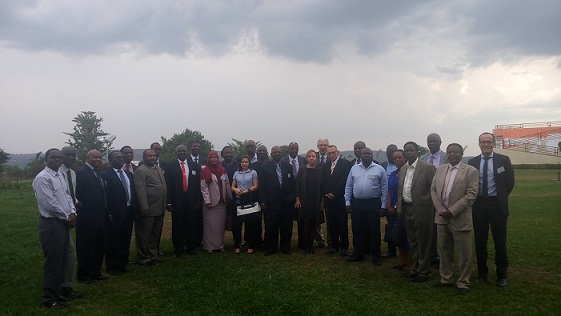 NTU supported the COMESA Airspace Integration project financed by the African Development Bank via the agreement signed with COMESA in February 2011 with a budget of 10 million USD; which aims at fostering the implementation of a seamless airspace regionally coordinated system that will cope with worldwide growth in air traffic demand.
The Project Closure Meetings were held in Rwanda at the end of October 2016 and gathered the representatives of COMESA Secretariat and COMESA Member States forming the Project Steering Committee. This marked the successful finalization and validation of the work the NTU International A/S team carried out during the 11 months of the project.
During the implementation of this project, NTU organized four regional workshops where Member States through their agencies responsible for civil aviation, the civil aviation authorities and security agencies actively participated and provided support to the NTU team of experts.
With an allocated budget of 1.3 million USD, the project has been implemented over a period of eleven months and delivered the following services and results: 
Prepared Agreement to establish ESAAA (the Eastern and Southern Africa Airspace Agency) as the Regional CNS/ATM Regulatory Structure and Agency
Designed Model Air Navigation Safety Regulations to be used for harmonizing COMESA Member States' regulatory systems
Prepared Model Air Navigation Economic and Performance Regulations Prepared Terms of Reference and Staffing of ESAAA
Designed Business and Strategic Plan for ESAAA
Prepared Memorandum of Understanding for the Establishment of the Civil Military Interface Committee
The results of NTU's work contribute to the overall aim of deepening regional integration by creating a seamless upper airspace and improving infrastructure access and interconnectivity within COMESA region, with the ultimate objective to open skies of Africa.