NTU's team visits the African Union HQ
Mid-term review of the PIDA Priority Action Plan
On a day when many journalists, human rights advocates, high level politicians and dignitaries were attending World Press Freedom Day events at the African Union Commission Headquarters in Addis Ababa, NTU's infrastructure team was also there, meeting our partners at the African Union to discuss the progress of the Mid-Term Review of the PIDA Priority Action Plan (PIDA-PAP), which NTU is currently conducting.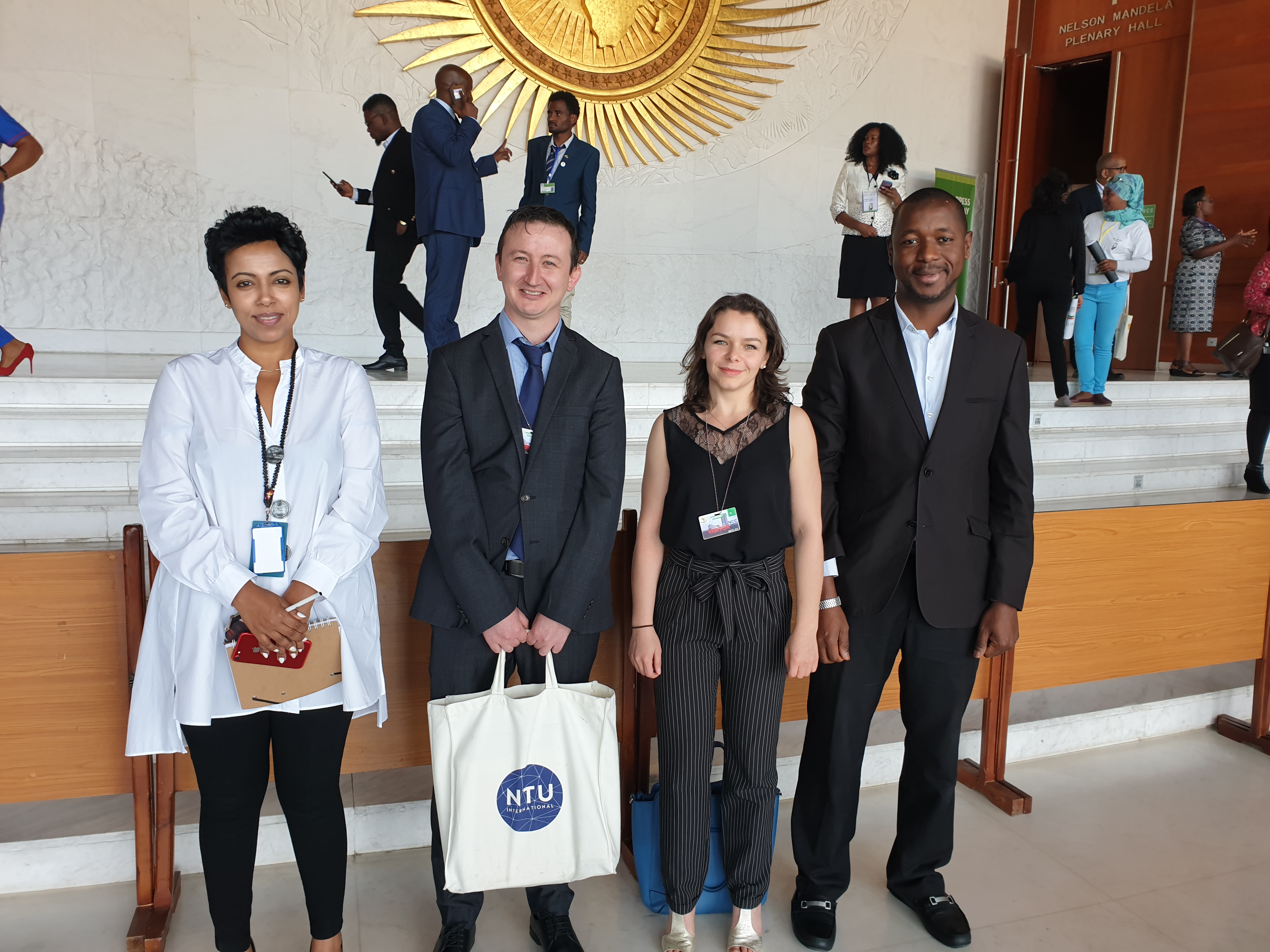 The Programme for Infrastructure Development
The Programme for Infrastructure Development (PIDA) in Africa is an AUC initiative, in partnership with the NEPAD Planning and Coordinating Agency and the African Development Bank. PIDA is an African continent-wide initiative, aimed at addressing the infrastructure deficit that severely hampers Africa's competitiveness in the world market.
It is expected that in Africa, between now and 2040, energy needs will increase 6-fold, transport volumes will increase 6–8 fold, with a particularly strong increase of up to 14-fold for some landlocked countries, and water requirements will push some river basins including the Nile, Niger, Orange and Volta basins to ecological brink. Further, ICT demand will increase by a factor of 20 before 2020, as Africa catches up with broadband penetration and other modern forms of communication. With more than 400 individual actionable projects under PIDA, it provides a common framework for African stakeholders to build the infrastructure necessary to create new jobs for the growing population, increase intra-African trade and thus boost socio-economic development on the continent. The Programme is related to projects covering transport, energy, Information and Communication Technology and trans-boundary water sectors. The NTU consortium is providing 5 experts that will conduct the PIDA-PAP Mid Term Review. The team will travel across the continent meeting stakeholders to conduct the assessment
PIDA Priority Action Plan
With PIDA- Priority Action Plan due to run from 2012-2020, the purpose of this review is to take stock of the implementation of the program to date, assess progress achieved so far and highlight the strengths and success stories as well as weaknesses of the processes and instruments put in place for the achievement of the 2020 targets. It is expected that the review will indicate the way forward to fast-track the implementation of the PIDA-PAP and actions that need to be undertaken thereof. The analysis should also provide the basis for the medium-term way forward, i.e. the process and content on how to formulate the PIDA-PAP II (2020-2030). The Mid-Term review is progressing well, and the team is expecting to deliver the final report late summer.