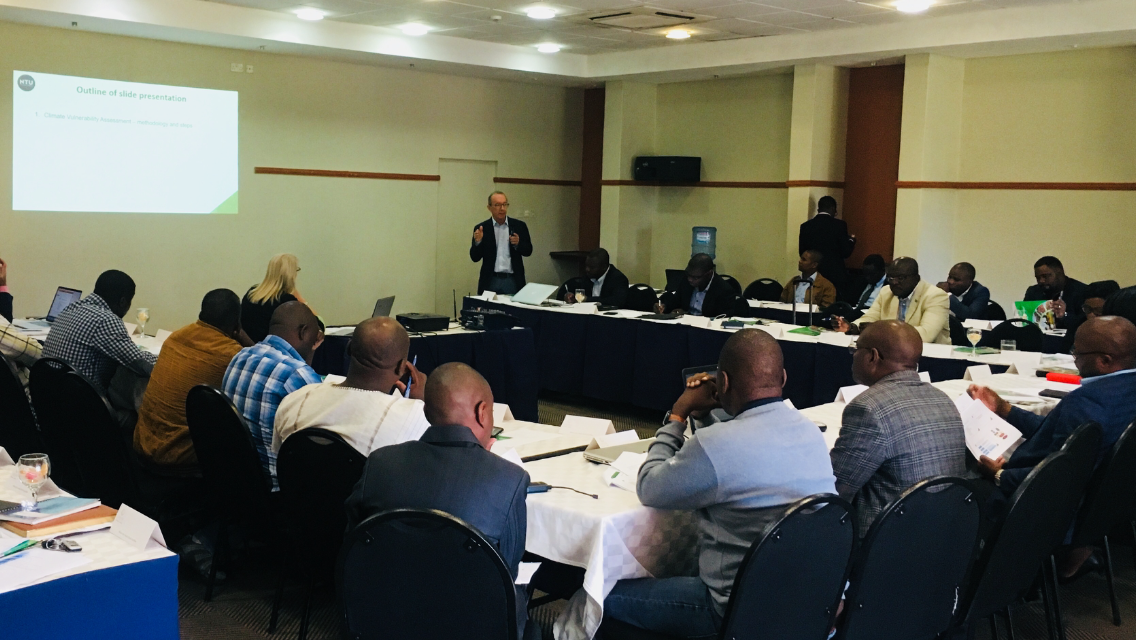 Climate Vulnerability Assessment Presentation Workshop
On May 11, the Climate Vulnerability Assessment Report Presentation Workshop was held in Lusaka, Zambia. The opening Remarks were delivered by RDA Director of Planning and Design, Mr. Dickson Ndhlovu who thanked all stakeholders for attending the workshop and gave a clear context of what the consultant i.e. NTU International A/S had carried out during the Climate Vulnerability Assessment. NTU's Team Leader, Adam Pope, continued the meeting by delivering a Project Synopsis. He provided a clear background of the project and introduced the five expected deliverables of the project in the 4-year project duration. Thereafter, he introduced Activity 1, the Climate Vulnerability Assessment to the participants.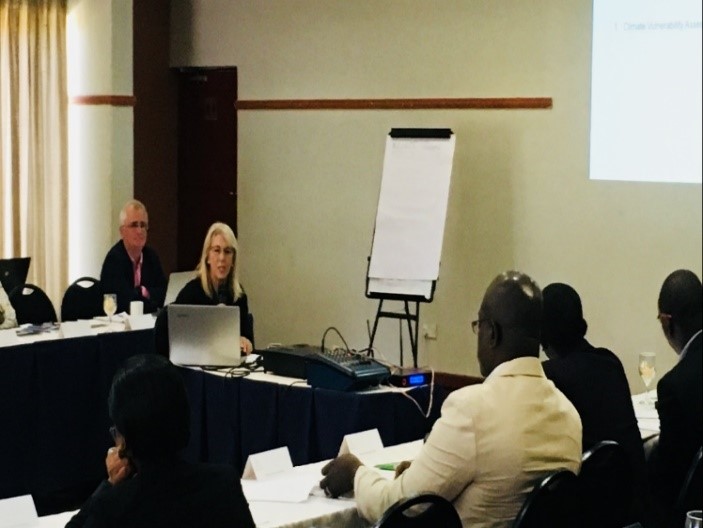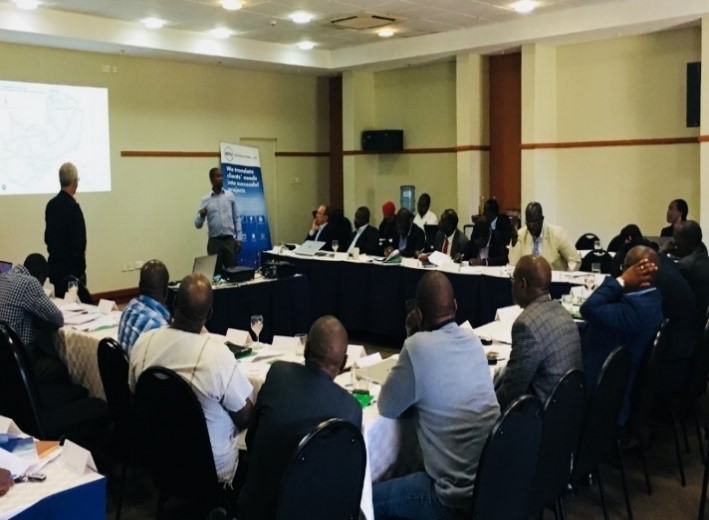 The Climate Vulnerability Assessment
The main objectives of the workshop were:  i) To present the main outcome of Activity 1- Climate Vulnerability Assessment report of the road transport sector to current and future climate change and natural disasters; conduct economic evaluation of infrastructure damage; and identify options for flexible transport modes during extreme climate events and cycles.  ii) To acquire more insights and inputs on findings. One of the specific objectives was to improve the accuracy of presented outcomes of the climate vulnerability assessment activity. Iii) To raise project visibility among stakeholders. Jenny Clover, with support from Adam Pope, John Murphy and Adilson Vilinga, gave a PowerPoint presentation on the Climate Vulnerability Assessment. The key points from the presentation included the following:

Criticality evaluation: the economic and economic parameters
Predominant livelihood zone map
Frequency of flood occurrences in Zambia map
Annual trend in rainfall and temperature maps
Road vulnerability map (exposure and sensitivity)
Road infrastructure sensitivity in Zambia: structural characteristics and asset condition
Impact of climate variability in Zambia on roads
Identification of critical roads and nodes (vulnerability of road links map)
Economic implications: assessing the cost of damage and loss
Inventory of high risk roads: critical nodes/areas where roads at most at risk (map)
Recommendations
The Climate Vulnerability Assessment Report presented at the workshop is part the project- Consulting Services for the Development of Climate Resilient Infrastructure Standards and Codes for the Transport Sector in Zambia. The project is managed by the Road Development Agency and funded by the Nordic Development Fund.
NTU, RDA and NDF would like to thank all the participating institutions and government agencies:

The Road Development Agency, Zambia Metrological Department, Zambia National Climate Change Secretariat, Ministry of Transport and Communication, National Road Fund Agency, Department of Transport and Communication, University of Zambia, Ministry of National Development Planning, National Council for Construction, Zambia Environmental Management Agency, Road Transport and Safety Agency, Ministry of Agriculture, Policy Monitoring and Research Centre, Department of National Parks and Wildlife, National Remote Sensing Centre