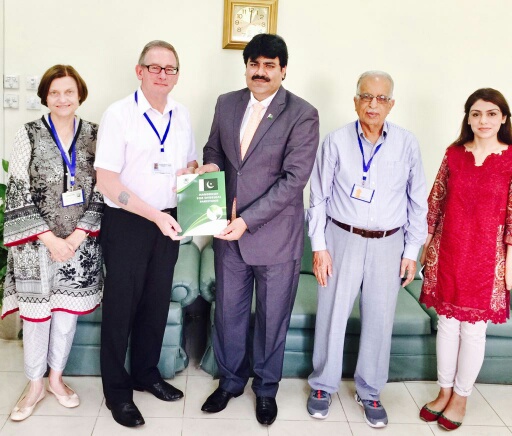 The introductory consultation meeting was held in the Ministry of Communication on the 04th of October and was attended by the Joint Secretary, Ministry of Communication (MoC) and the appointed members of the Road Safety Working Group (RSWG) of Pakistan.
The MoC led Road Safety Working Group (RSWG) consists of key stakeholders including NHA, NHMP, NTRC and CDA, who are all dedicated to the objectives of improving Road Safety in Pakistan and reducing crash deaths and injuries around the country.
The Ministry of Communication has taken huge effort to develop and implement the National Road Safety Program and the NTU team of international and national consultants acts as a support mechanism to the government, assisting in the implementation of holistic set of measures addressing (i) road safety management systems, (ii) road user behavior, (iii) infrastructure improvements, (iv) vehicle improvements, and (iv) post-crash response.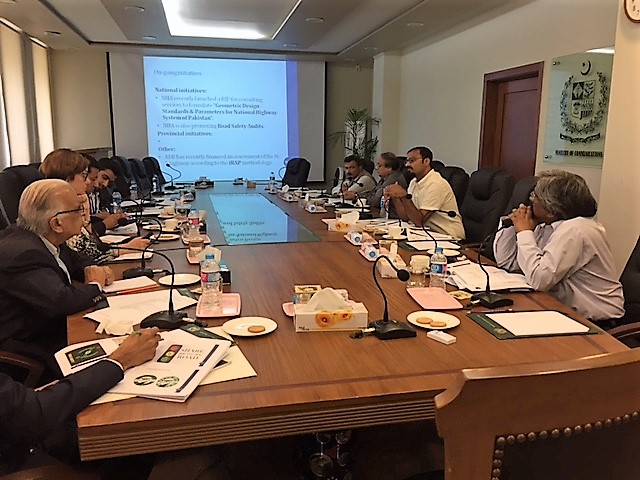 Strengthened partnership
The consolation meetings held with the RSWG and the Federal Ombudsman have resulted in a stronger partnership and commitment of all institutions responsible for road safety in Pakistan.  
While addressing all five pillars of UN Decade of Action for Road Safety the focus of Pakistan is on establishing and interministerial body for coordination of road safety, which will sustain the massive effort and progress of the Government.  The NTU team is assisting with development of options and ToR's for the interministerial body as well as addressing the legal framework gaps for its operationalization.
Our team will continue to assist the Government and all key stakeholders in rolling out all five road safety pillars across Pakistan, while at the same time build institutional and national capacity for sustaining and progressing the road safety improvements behind the project implementation period ending in September 2019.