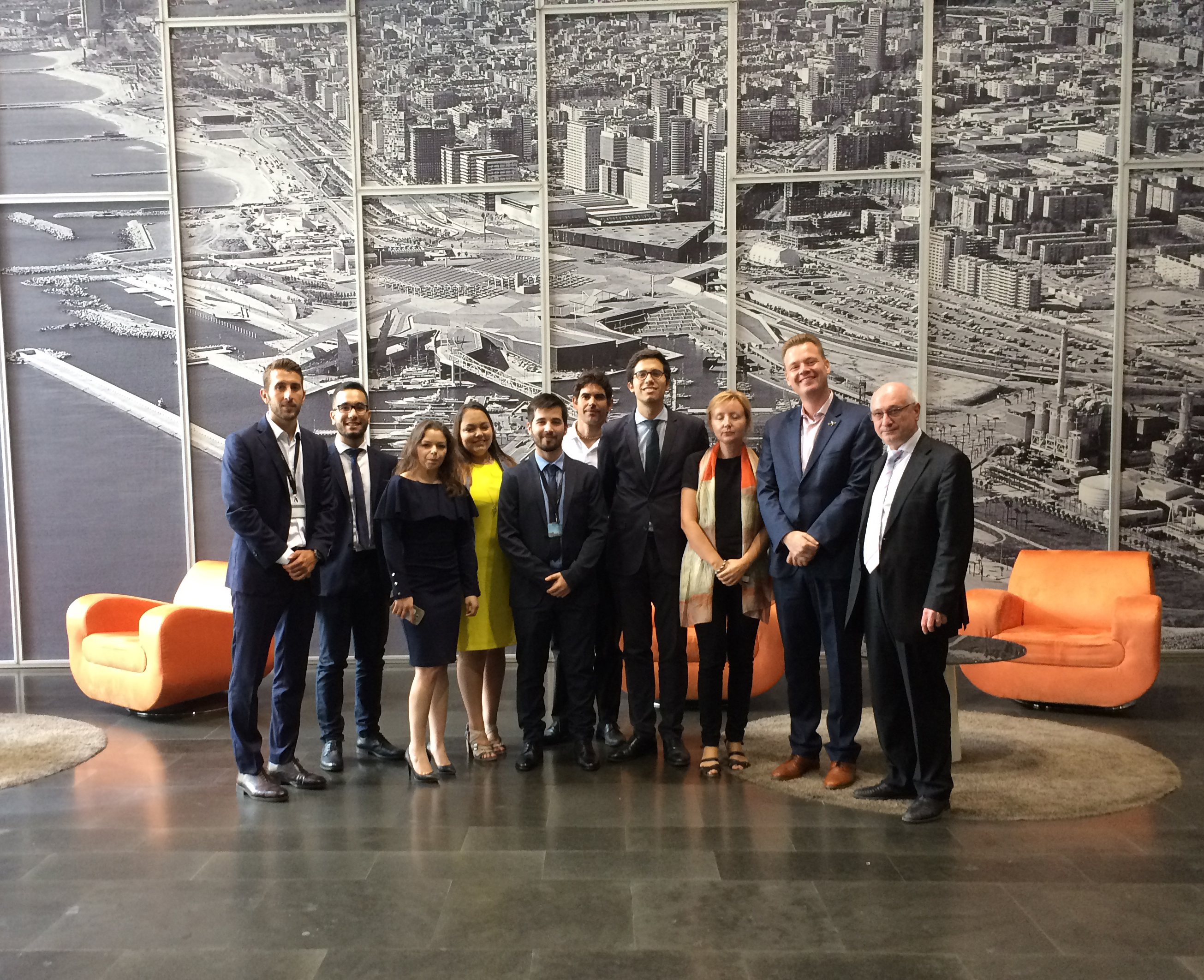 Successful consortium meeting in Barcelona
NTU's Project Implementation Team has successfully organised the 2nd Consortium Meeting for the Framework Contract with The European Aviation Safety Agency providing Services in Support of EASA International Cooperation Activities and Aviation Consulting and Training Services including Project Management & Logistical Support. For this consortium meeting, representatives from all consortium members attended the meeting, which was held at ALG's headquarters in Barcelona. The consortium partners for this specific contract are; NTU, IATA, ALG, Sofreco and Bureau Veritas. The consortium meeting was a follow up of the 1st Annual Meeting with the European Aviation Safety Agency, which was held in Cologne, Germany on July 10th, when the contract was renewed.
A strong partnership
Within this contract, the NTU Consortium is providing overall and comprehensive support to international Cooperation Projects implemented by the European Aviation Safety Agency, EASA. In addition to technical expertise for the delivery of cooperation activities such as regulatory exchanges or technical training, services include also support to project management tasks as well as logistical and event management service to facilitate the activities and general implementation of the various projects that the Agency implements around the world both in long and short-term assignments.
The Consortium is currently supporting the Agency in the following projects, among others:
ATA-AC – Improving Air Transport in Central Africa

EASP - EUROMED Aviation Safety Project

E

U-South Asia APP (Aviation Partnership Project)

EU-China APP

EASA EaP/CA - Eastern Partnership/Central Asia Project

EASA IPA 3 – Programme on Aviation Safety in the Western Balkans and Turkey

EASA-CAAT – Cooperation Framework Agreement between EASA and the Civil Aviation Authority of Thailand