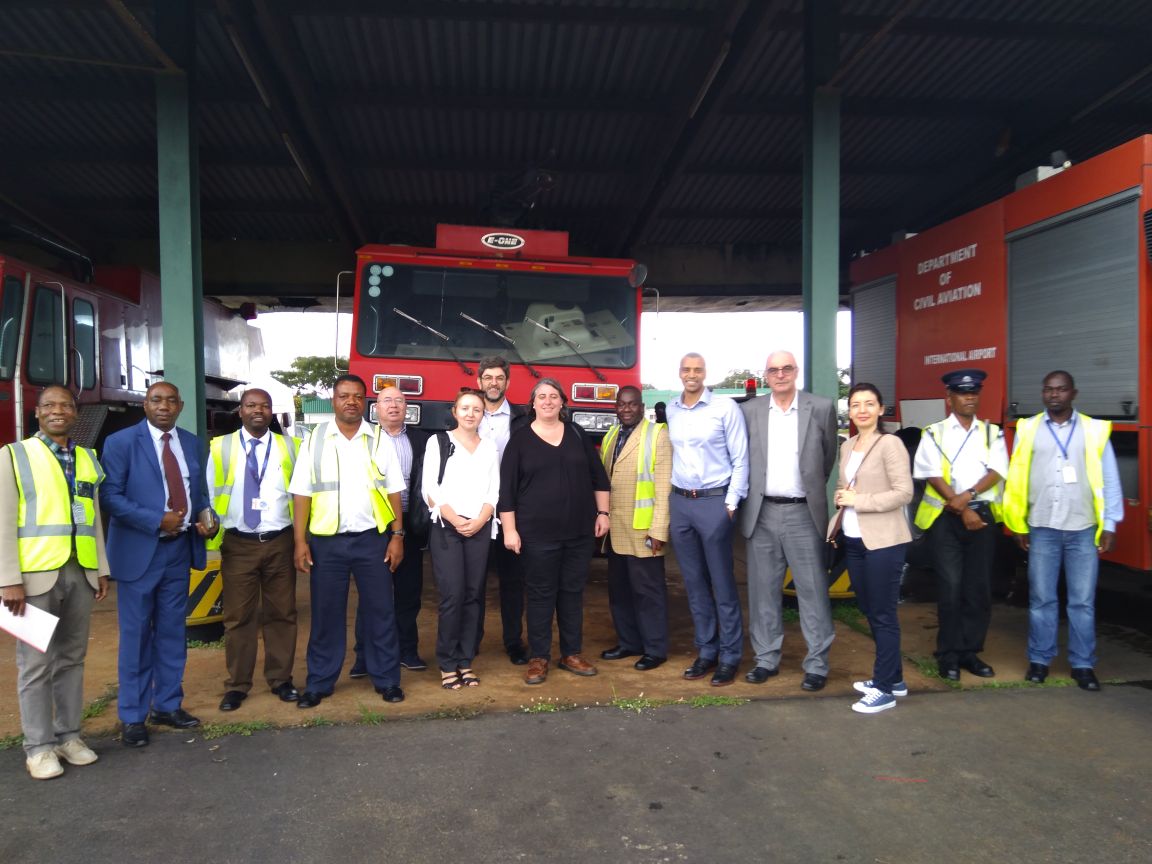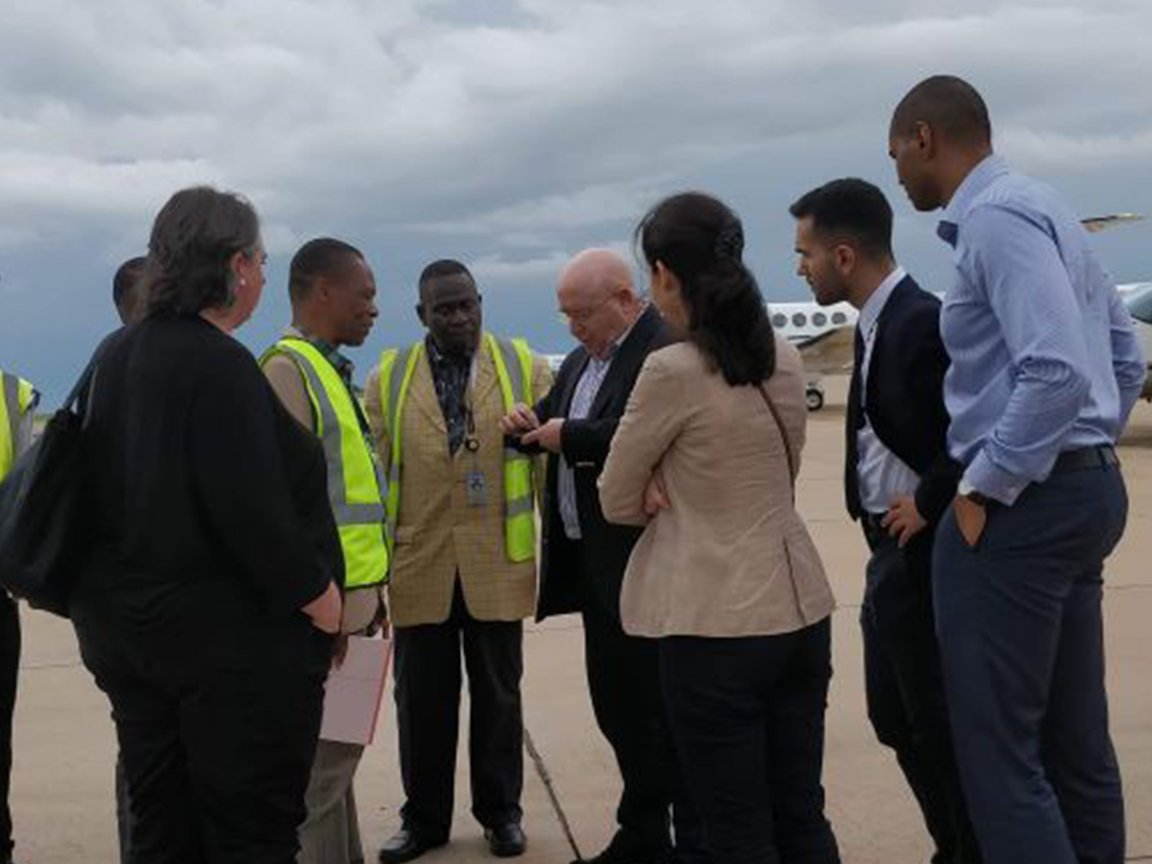 Support to Malawian Airports

NTU International works in Malawi in the implementation of the EIB financed project "TA to Support the Directorate of Civil Aviation of Malawi". The main project activity is to provide TA for procurement of essential aviation safety equipment to the airports of Lilongwe (Kamuzu International Airport) and Blantyre (Chileka International Airport); including Fire extinction station and vehicles, power station, airport lighting systems, perimetral fence renovation and runway pavement study and renovation. Furthermore, our team is providing Capacity Building to the Project Implementation Unit of the DCA in the areas of procurement, project management, ICAO airport safety regulations, etc.
Site visit Kamuzu International Airport
On February 13th, a site visit to Kamuzu International Airport in Lilongwe took place with the participation of the project implementation team, Airport Commander, EIB Delegation, Project Team Leader as well as NTU HO delegation. The purpose of this visit was to provide a better understanding of the needs of the airport in terms of essential safety equipment with the help of the NTU Team Leader that provided his professional assessment.

We look forward to continuing working in Malawi, the Warm Heart of Africa, to influence the social and economic development of the Country.