NTU International: Advancing Climate Resilient Coastal Infrastructure in Papua New Guinea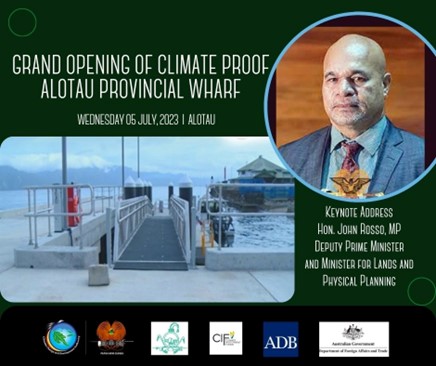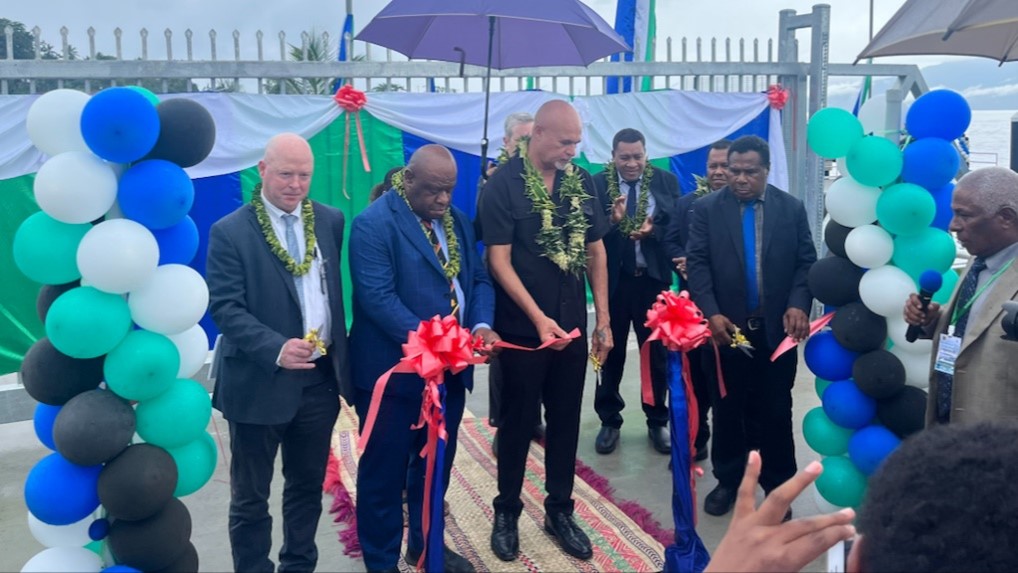 We are thrilled to share the remarkable outcome of an impactful project implemented by NTU International in collaboration with PNG Ports Corporation Limited (PNGPCL). Our joint efforts are leading to the successful development of an enabling framework that integrates climate change interventions into the routine business activities associated with the development and maintenance of coastal assets.
Today, we proudly announce the commissioning of the Alotau Wharf as part of the co-financed "Building Resilience to Climate Change in Papua New Guinea (PNG)" project, which received support from the Asian Development Bank (ADB) and the governments of Australia and Papua New Guinea. This transformative initiative has elevated the Alotau Wharf to new heights, enhancing safety measures and fortifying its resistance to the adverse impacts of climate change.
The upgraded Alotau Wharf stands as a testament to our commitment to quality infrastructure that adapts to the challenges posed by climate change. The previous structure was carefully demolished, making way for a new wharf built alongside it. The new design features a robust concrete pontoon bridge and a causeway, meticulously engineered to minimize damage caused by waves and debris. The incorporation of resilient pilings ensures the wharf's ability to withstand seismic activity, safeguarding its functionality in earthquake-prone regions.
According to the experts, the new Alotau Wharf will serve as a model for climate-proofing infrastructure in Papua New Guinea. Its increased resilience to climate change will not only facilitate access to new markets, supporting private sector investment but also uplift Alotau's connectivity to the remote islands of Milne Bay and other regions of PNG. The benefits of this project extend far beyond the immediate improvements to Alotau Wharf. The upgraded wharf will boost connectivity and employment prospects, particularly for women involved in agriculture and marketing. It will serve as a vital lifeline to the people of the outer islands during emergencies.
At NTU International, we take immense pride in the successful outcome of this project, which exemplifies the transformative power of collaboration and innovation in addressing the challenges posed by climate change. We extend our gratitude to the ADB, the governments of Australia and Papua New Guinea, and all individuals involved in this remarkable achievement.
Moving forward, NTU International remains steadfast in its commitment to creating sustainable futures and developing climate-resilient solutions for coastal assets. Together, we can make a lasting difference in the face of climate change.