NTU delivers a Workshop on Transport Technical Assistance in Tbilisi, Georgia
28th of October, 2021
The topic of this one-day workshop is "Reflections on Technical Assistance in transport Projects: The Case Study of the EIB/TA in Georgia"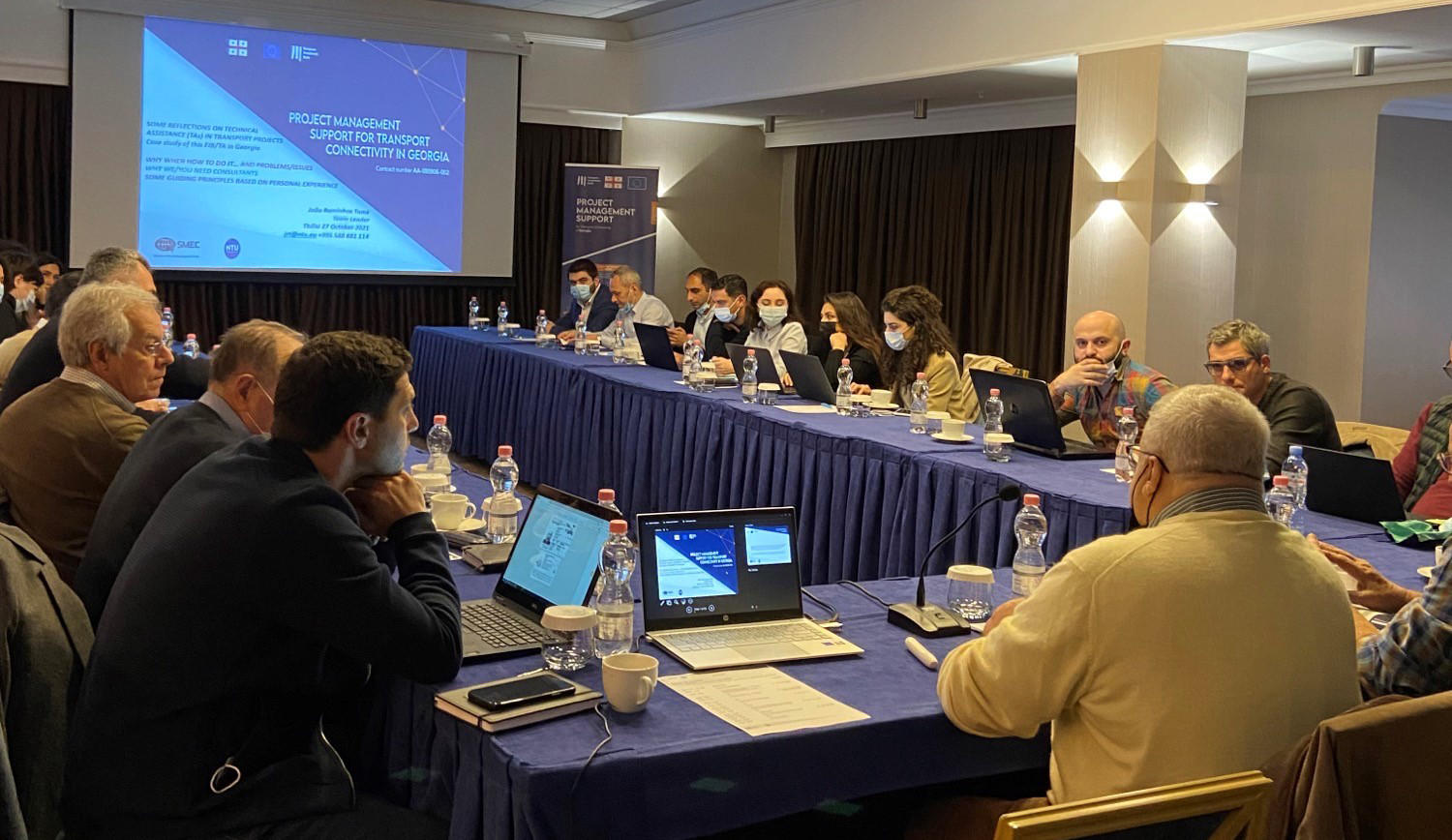 On October 28th, our team in Tbilisi is delivering a Workshop under the EIB-funded project that NTU implements for Project Management Support for Transport Connectivity in Georgia.
This one-day workshop's topic is "Reflections on Technical Assistance in transport Projects: The Case Study of the EIB/TA in Georgia". Our team will present case studies and key points on technical matters such as Geotechnical Design, Contracts and Claims Management, Environmental Requirements for the TA project and tracking its fulfilment, and Road tunnel safety. 30 people are participating at the Workshop including 18 attendees from the Roads Department (Project Promoter), delegates from the EU and the EIB representations in Georgia as well as our project team.
The Technical Assistance implemented by NTU International since August 2020 supports the Road Department in the management of the Georgia Transport Connectivity Project (GTC) providing expert advice and capacity building for the success of all EIB Operations and all EIB Schemes, including works and services already contracted and those expected to be contracted, as well as strengthening RD's engineering and technical capacity in terms of project preparation, procurement and implementation, project/program management, road safety measures, environment and social management, monitoring and supervision, financial management, evaluation and reporting.
The overall objective of the GTC is to substantially enhance safety on Georgia's global connectivity to Europe and local mobility through targeted interventions on the extended TEN-T network in Georgia, strengthening Georgia's vital transport and trade links and economic growth.