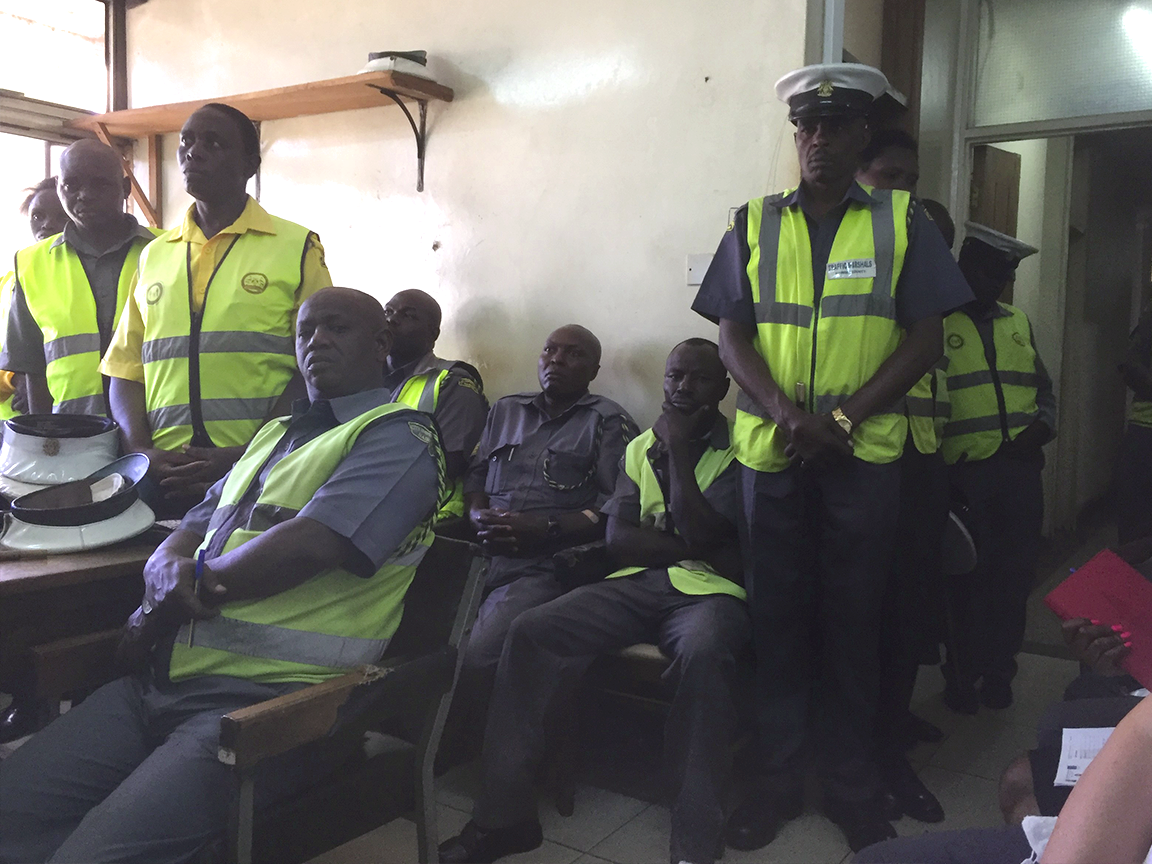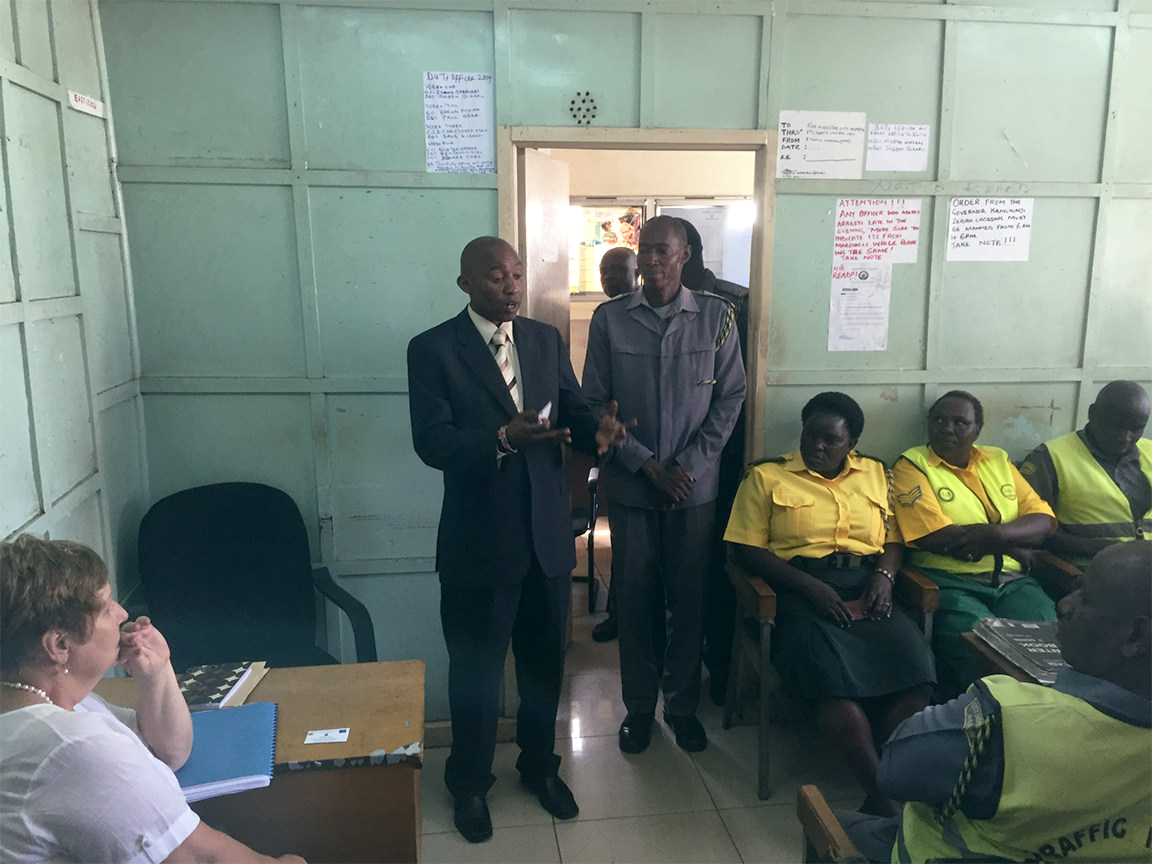 Training for Nairobi's Traffic Marshals
As close followers will be aware, NTU is currently implementing an EU funded technical assistance project in Kenya, providing Institutional Support to the Transport Sector there. The project is very broad in scope, encompassing all aspects of the transport sector, with components ranging from preparing proposals for the implementation of a new BRT system in Nairobi, to helping transform Bandari College in Mombasa to a Maritime Sector Centre of Excellence.
Another of the tasks NTU is currently undertaking is the training and capacity building of newly recruited Nairobi City County (NCC) Traffic Marshalls. NCC retains responsibility for traffic management and road based public transport under the recently adopted Constitution of Kenya. 
Urgent need for traffic control
The situation regarding traffic control and enforcement in Nairobi is under pressure, exacerbated by poor traffic behaviour and control at many intersections, bottle-neck, traffic conflict sites, bus stages and bus terminals. A number of intersections are signalised and operated on a single site basis. Often, signalised junctions are un-operational or overridden by traffic police officers, contributing to further delays. Across the city are many uncontrolled intersections, at which traffic signs and road markings to guide use and road user behaviour are mostly absent. Furthermore, road-based public transport in the county is dominated by informal, lightly regulated Matatu bus operations. Their operational behaviour, particularly at bus-stops and terminals is a major contributor to traffic delay and an area of focus for better management and enforcement of traffic rules and regulations. Motor-cycle and tri-cycle PSV operators constitute similar challenges on the road system
As a strategy to address the prevailing congestion in the city, the NCC is keen to promote increased bus capacity provision, use of traffic management techniques to extract optimal capacity from available infrastructure and to promote use of the Non-Motorised Transport (NMT) facilities. Furthermore, NCC has recently recruited 80 additional officers to enhance traffic control coverage and effectiveness. NTU is assisting NCC by preparing traffic control and enforcement operations manuals and guidelines for NCC Traffic Marshals, conducting "training of trainers" with NCC officers and delivering 'class' type and practical site-based training to NCC Traffic Marshals.