NTU awarded EIB financed Energy Efficiency contract in Ukraine
29th of March, 2021
NTU has won another large European Investment Bank (EIB) financed contract in the energy sector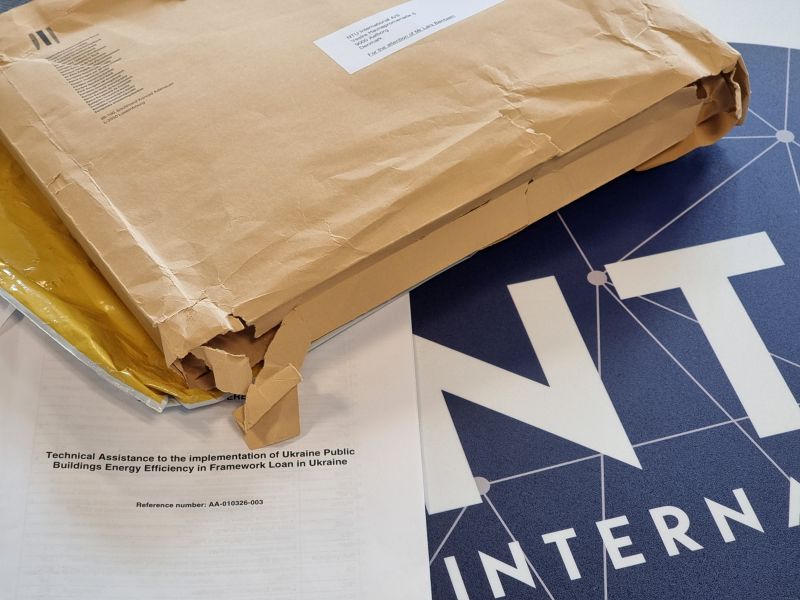 NTU International, as leader of the consortium, is awarded an EIB financed contract in Ukraine that will positively impact the comfort of the 2,5 million people visiting the public buildings and saving more than 1 million tonnes of CO2 for the sake of the climate. The energy efficiency modernisation of the public facilities, of hospitals, will strengthen resistance to the COVID-19 pandemic and foster future resilience.
NTU will provide technical assistance to facilitate proper preparation and implementation of €300 million EIB framework loan aimed at increasing energy efficiency in 1000 public buildings, including hospitals, schools, cultural centres, and kindergartens. The TA contract will be implemented in the period of 4 years with a budget of 5 MEUR.
Under the supervision of our TA Operational Director, Emina Kapetanovic, NTU has recently successfully finalized EIB financed technical assistance contracts in Egypt and Malawi and is currently implementing a TA contract in the road transport in Georgia. She will be visiting the project in Georgia in the coming weeks and is looking forward to working on another activity in Ukraine:
"This is a complex contract, where NTU's team will apply knowledge and experience gained from implementing similar activities for the EIB as well as other international financing institutions supporting countries with similar political security challenges as Ukraine to safeguard its economic stability, growth, and prosperity. We have the right competences and the approach to support Ukrainian government in energy efficiency modernization of the public buildings ", says our TA Director, who has spent 18 years working in development aid environment.
The project continues
A few days after we started the implementation, we watched stunned and speechless how Russia attacked a sovereign European country, threatening the peace and stability of Europe. As Russia's aggression towards Ukraine continues, our support will not stop or be put on hold. Together with EIB, we are committed to continue providing support to Ukraine.

As we continue the work, we applaud our local experts who switch between defending their country and working for its future through this project; and the brave people of Ukraine for their resilience. NTU worked in Ukraine for many years and we do not intend to stop now, when this country needs the European assistance the most.

Our activities of support towards the country will continue and we are committed to contribute to the promotion of resilience and the stability needed for economic growth and sustainable development in Ukraine.