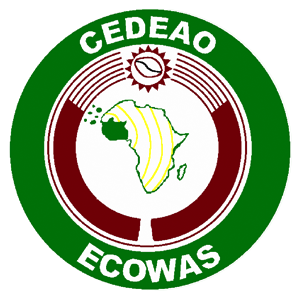 The overall objective of the project (TFP II) of which this contract will be a part is to contribute to the increase of inter-regional trade through the implementation of a transport friendly environment. 
The specific objectives of this Technical Assistance (TA) are:
Support for the operationalisation of the Joint Boarder Posts (JBPs) of Seme and Noepe through the completion of works, procuring and installation of equipment and the support to the effective performance of the JPBs. 
Support for the planning and management of road infrastructures to improve regional road corridors through the strengthening and implementation of a Road Information System (RIS) and the Establishment of a Regional Transport Observatory (RTO)
Support to a more efficient transport system along the corridors, specifically reduction of abnormal practices, more competitive harbours, more efficient customs and a more modern road transport industry. 
The purpose of this TA is as follows:
Provide Technical Assistance to the ECOWAS in support of Transport Facilitation Project II, including administrative and financial management of the programme in accordance with the Financing Agreement and EDF Procedures. 
Assisting ECOWAS in the facilitation of transport through the preparation and implementation of specific planned activities (trainings, procurement, workshops, study tours, sensitisation of stakeholders). 
Strengthen capacities of ECOWAS and Member States (Nigeria, Ghana, Benin and Togo) to support the operationalisation of the JBPs in Noepe (Ghana/Togo) and Seme-Krake (Nigeria/Benin) and to support the implementation of the related Programme Estimates.
By the end of the project, the Consultant will obtain the following results:
Result 1: The JBPs Seme-Krake and Noepe are completed, equipped and handed over to the national authorities.

Result 2: The Design and Implementation of the RIS for the region.Result 3: To achieve the institutional, technical and financial conditions for the installation of a RTO. 

Result 4: Strengthen the capacity of the ECOWAS Commission to monitor and manage the Regional Transportation System.
The target group for this TA includes ECOWAS and all the other stakeholders involved in road transport in the four Member States (Customs, Immigration, Transport Authorities, Transport Operators, Transit Agents, Civil Society Organisations, NGOs and the population of the region). 
The TA will work in close collaboration with the Infrastructure Department of the ECOWAS Commission and the four concerned Member States. They will also work in coloration with all partners involved in Transport Facilitation in ECOWAS: All Member States, WAEMU, EU, African Development Bank, World Bank, USAID etc.
The TA team will be based in Abuja (Nigeria), with travel foreseen to the JBPs (Togo/Ghana, and Nigeria/Benin) or any other ECOWAS Member State.
The intended start date is May 2017 and the period of implementation of the contract will be 28 months from this date.