New road safety project in Zambia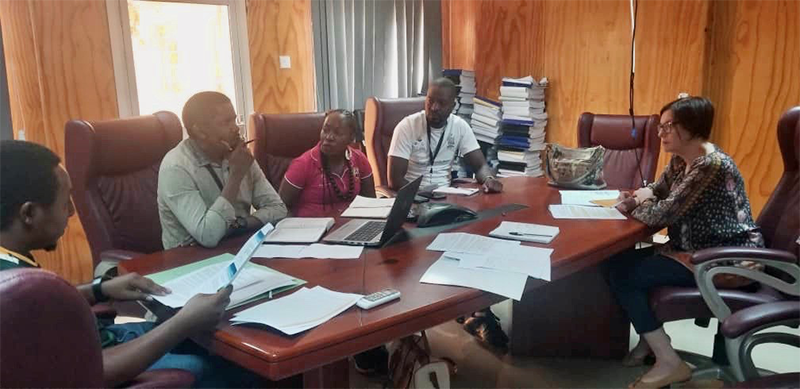 New African Development Bank project 
Our new Zambian road safety technical assistance project was kicked-off in October with an Inception Meeting in Lusaka. For this project, NTU has been appointed by the Zambia Road Development Agency to implement the African Development Bank funded project "Provision of Road Safety Inputs for The Chinsali – Nakonde Road Rehabilitation Project" 
Road safety in Zambia
Zambia has long endured road safety issues. In 2019, an average of 152 people were killed in traffic every month. For the second quarter of 2019, police services in Zambia recorded a total number of 7687 accidents, most of which could have been avoided had the proper safety measures been in place. The country's need for improved road safety is crucial and NTU's team of Road Safety Specialists are in Zambia to assist the Road Development Agency with implementing key road safety measures, including:
Reconstruction of 210 km of road between Chinsali and Nakonde in two Lots; Lot 1 – Chinsali-Isoka (100 km) and Lot 2 – Isoka-Nakonde (110 km);
Rehabilitation of 50 km of Feeder Roads in the project area – spread across the three districts traversed by the project road;
Overall objectives of the work
The overall objective of the assignment is to promote and enhance road safety awareness in the project area, and to train technicians in rescue operations. The broad activities to be conducted under the assignment are:
Road safety awareness and educational for communities, road users and schools
Training of First Responders on the Road corridor
Training Technicians in rescue operations including the handling of rescue equipment.
Procurement of equipment for use in rescue operations.
Road safety audits in line with AfDB requirements. 
These activities are conducted under the oversight of the Road Development Agency in close coordinated and consultation with the Road Transport Safety Agency.