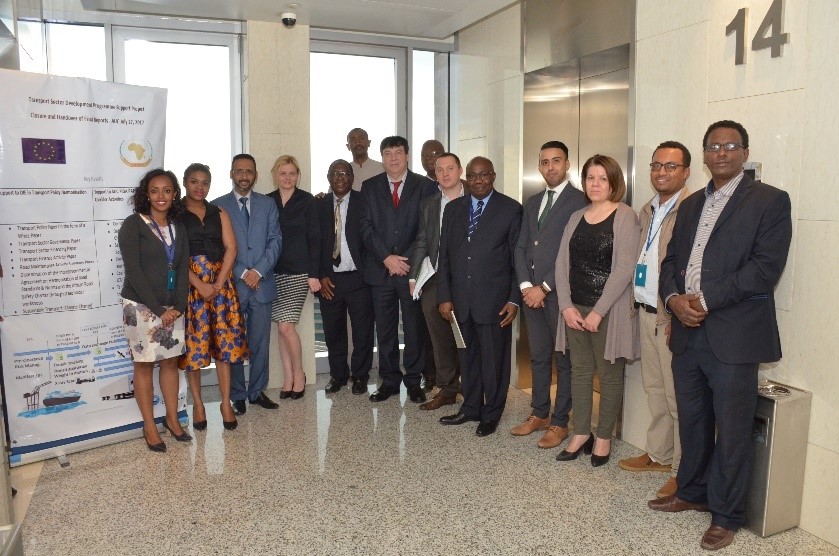 From March 2015 to July 2017, NTU provided technical assistance to the African Union Commission for the implementation of the EDF funded "Support to the Transport Sector Development Programme".          
The overall objective of the programme was to contribute to the achievement of inclusive political, economic and social development through enhanced regional integration of ACP countries with focus on Sub-Saharan Africa, and to provide support for achieving the SDGs.
Putting our technical expertise to work
The specific objective of the programme was to strengthen the African wide capacity to finance, regulate, organize, promote and improve inter-regional and continental transport infrastructure and services through interconnectivity across regions by promoting safe trans-boundary transport corridors and harmonized transport policies.
For this, NTU provided technical assistance to the AUC Department of Infrastructure and Energy, acting as the Delegated Regional Authorizing Officer for the Transport Sector Policy Support Programme, focussed on increasing the sector management capacities and facilitating the implementation of PIDA-PAP (Programme for Infrastructure Development in Africa - Priority Action Plan). The regional coverage of the programme was ACP Group of States with a focus on Sub-Saharan Africa and leverage effect to the Caribbean and Pacific regions.
    Head of The Project Implementation Department, Emina Kapetanovic, elaborates: 
"We are very honoured to have supported the AUC in drafting the Transport Policy paper in a form of a White Paper, formulating Smart Corridor Concept as well designing and costing Dar es Salaam and North South Pilot Smart Corridors as well as other related activities in the past two years – and we will be keeping an eye on the further development with great interest."