Communication and stakeholder involvement towards strengthening Zambia`s resilience and adaptive capacity
Zambia, being a large and diverse landlocked country in Southern Africa, is extremely vulnerable to climate change impacts due to the low adaptive capacity of its population and high dependence on climate sensitive sectors such as agriculture and natural resources. In addition, Zambia`s climate insecurity significantly undermines the functionality and accessibility of critical infrastructure including roads and bridges. For example, the effects of climate change are particularly visible on the country`s roads where extreme rainfall is causing severe damage.
In that regard, NTU is currently implementing the 4-year initiative Consulting Services for the Development of Climate Resilient Infrastructure Standards and Codes for the Transport Sector in Zambia (2017-2021) to help catapult Zambia's road infrastructure sector into a much more sustainable future. The project has a value of 3.9 M Eur and is financed by the Nordic Development Fund. The project applies a systematic integration of climate change adaption and resilience considerations throughout the road and transport sector's design and management processes, enabling the Zambian road transport sector to continue to develop in a sustainable way. Particular focus is placed on developing the relevant capacity and skills of the road transport sector stakeholders, including policy makers, decision makers and transport sector engineers and civil servants.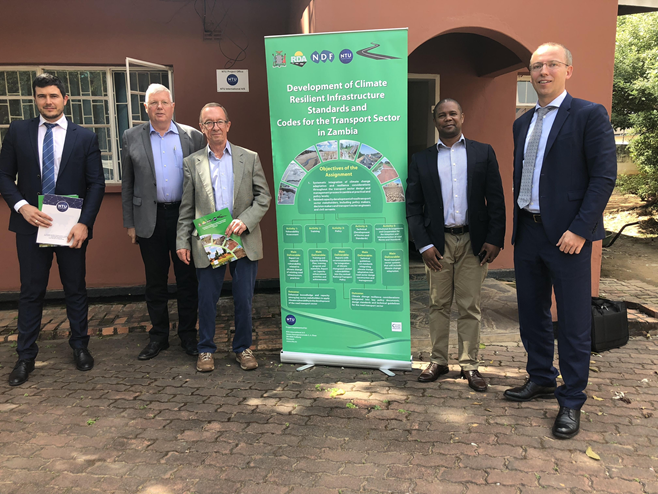 Vulnerability mapping of the road network in Zambia
How we did it?
---
One of the most important services NTU has provided for this project in the context of Communication and Event Management, concerns specifically focus on understanding the current context of the project and consulting the stakeholders. NTU experts held the Policy, Institutional and Capacity Building Workshop to seek further collaborative stakeholder consultation on a policy-based approach to address climate change resilience in the transport sector and identifying resultant capacity building and training needs. The workshop enabled the participants to communicate their concerns and engage in a discussion with each other on issues such as to assess the gaps and key issues in climate change policy and plans for the transport.
As NTU`s project manager, Nikolay Chavov said:

Impacts:
---
Increased project visibility and knowledge among stakeholders to incorporate climate change considerations into their policy, standards and technical guidelines for the road sector
This activity also facilitated cooperation and dialog between various stakeholders and ensured consistent communication among them
Enhanced, effective and sustained stakeholder engagement and contribution to climate resilience in the road transport sector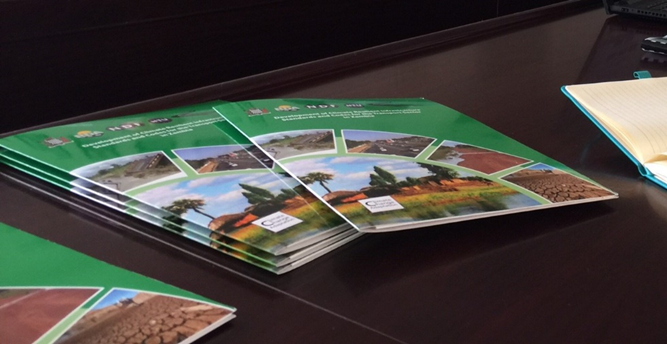 Presentations and group discussions