Zambia, being a large and diverse landlocked country in Southern Africa, is extremely vulnerable to climate change due to the low adaptive capacity of its population and high dependence on climate sensitive sectors such as agriculture and natural resources. In addition, Zambia's climate insecurity significantly undermines the functionality and accessibility of critical infrastructure including roads and bridges. For example, the effects of climate change are particularly visible on the country`s roads where extreme rainfall has caused severe damage. However, Zambia is one of the countries which has taken the necessary steps towards strengthening its resilience and adaptive capacity to climate-related hazards and natural disasters.
NTU is currently working closely together with the Zambian transport sector's policy makers, engineers and civil servants to improve the capacity of the transport sector, through the Consulting Services for the Development of Climate Resilient Infrastructure Standards and Codes for the Transport Sector in Zambia (2017-2021). The project's aim  is to integrate climate change adaptation and resilience considerations into the transport sector design and management processes at practical and policy level. The project is funded by the Nordic Development Fund with a budget of EUR 3,9 million.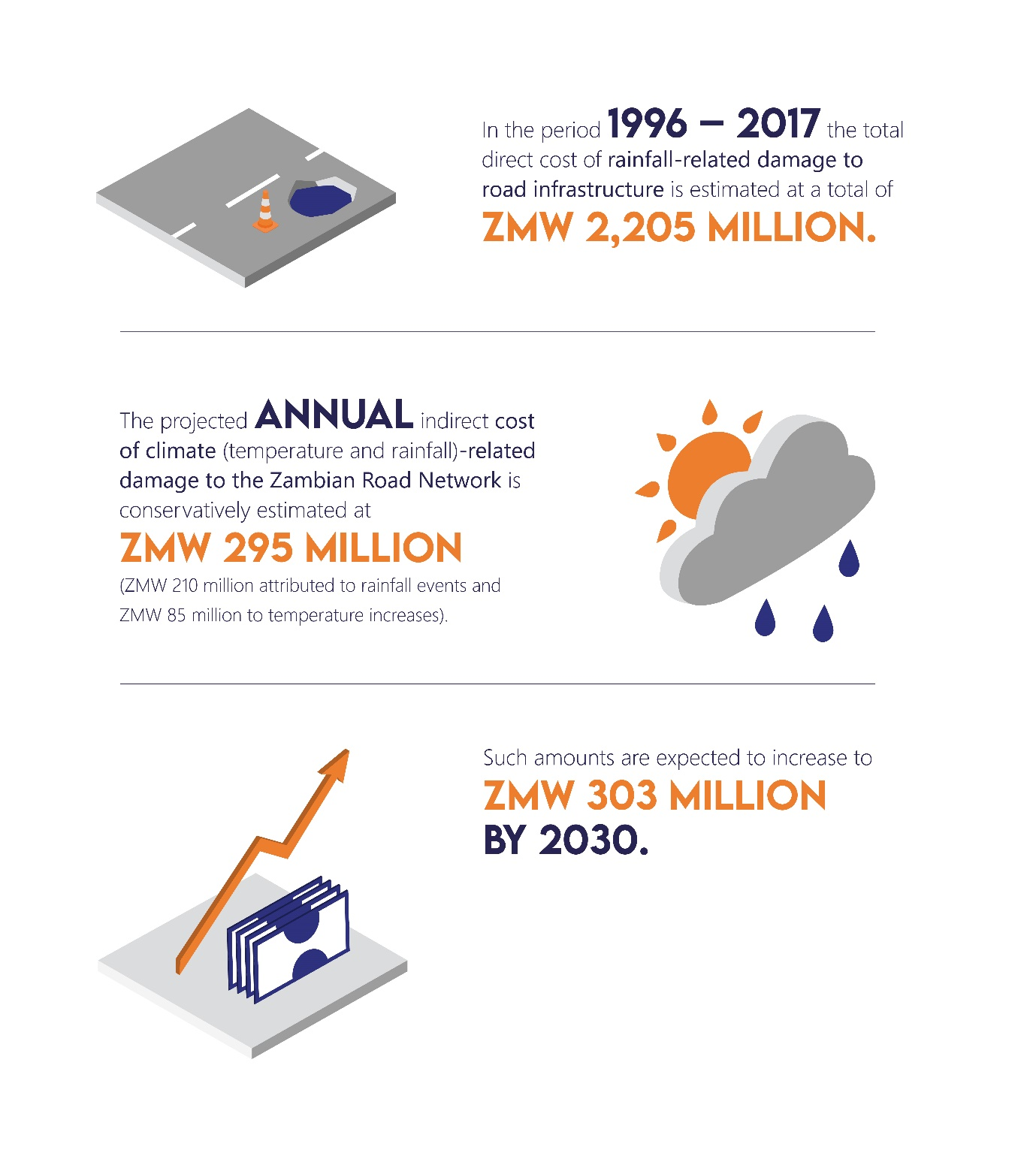 Impacts:
---
Although the project is still ongoing, the expected outcomes of the CVA on the stakeholders and on the sector are the following:
Enhanced knowledge and capacity among key sector stakeholders to apply climate vulnerability data, analysis and knowledge in the development of the road transport sector; and
Climate change resilience considerations integrated into key policy documents, design standards and technical guidelines for the road transport sector.
The long-term effects will impact the way that individuals, communities and businesses function in Zambia.
How we are doing it
---
One of the most important activities that NTU has performed is the Climate Vulnerability Assessment (CVA) in Zambia. The NTU Project Team consisting of national and international CVA experts collected data and then quantified the historical trends and projected vulnerability risks of climate-related natural disasters with the aim to assess Zambia`s adaptive capacity in the transport sector. The team also conducted the economic and financial evaluation of past and anticipated future road infrastructure damage; and examined adaptation options, including optimising road and rail transport and developing more flexible multi-modal transport systems.
The Climate Vulnerability Assessment revealed that Zambia can expect an increase in climate-related risks in its road transport sector and the lack of mitigation and adaptation actions will increase costs to the road network.
The CVA enabled the elaboration of an action plan as well as the definition of a timeframe, with 2030 as target, which corresponds to the National Vision and matches the milestones of the United Nations Framework Convention on Climate Change and the Intergovernmental Panel on Climate Change.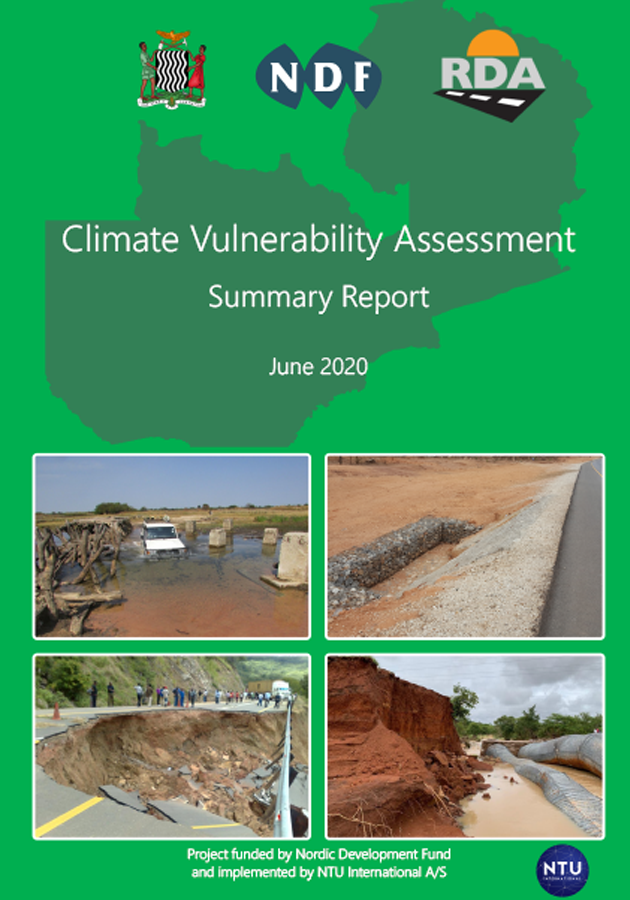 Cover page of the CVA report