Research & Innovation at NTU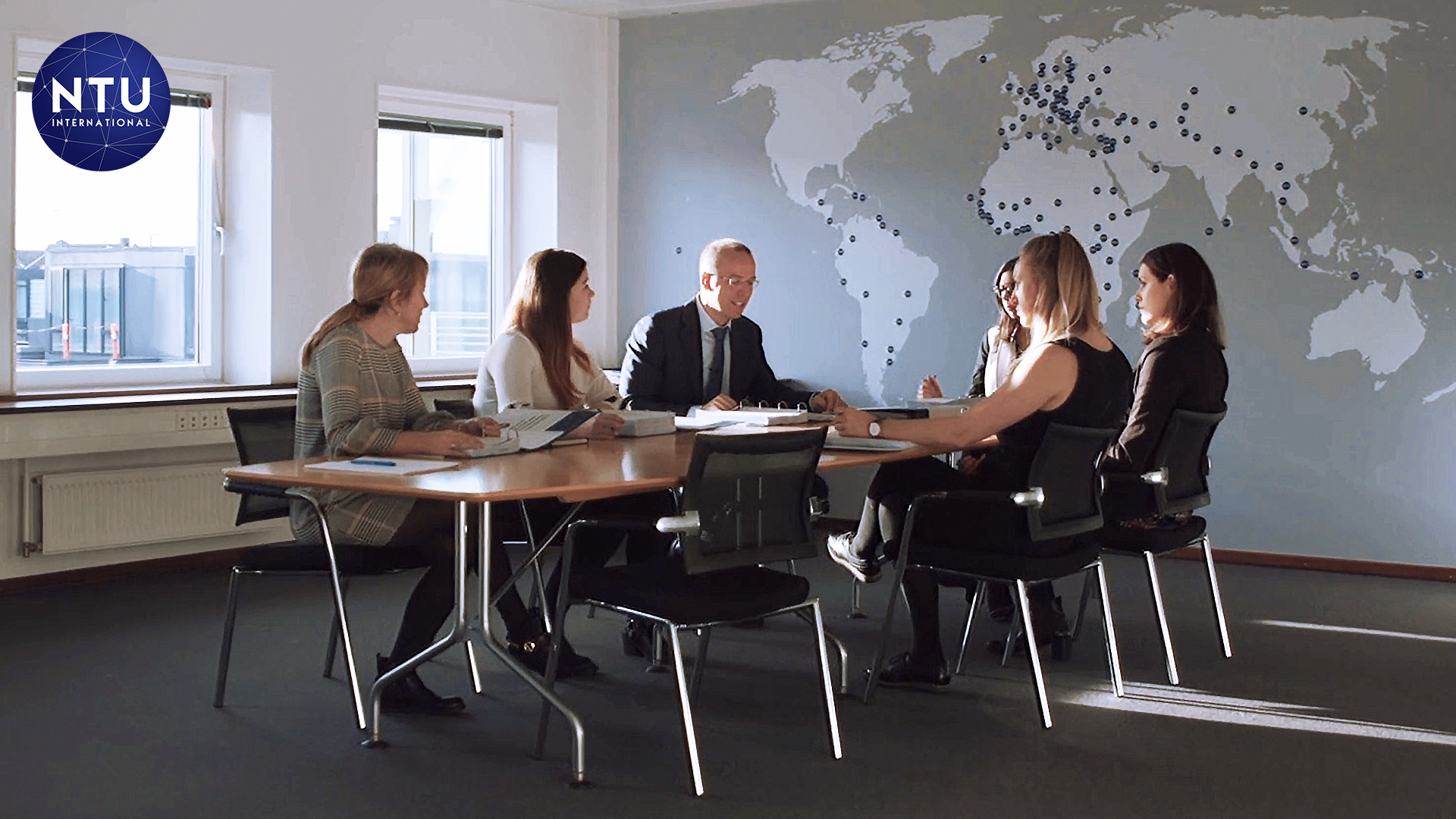 NTU International has extensive experience in both research and innovation projects, varying from university student projects, internally developed projects, and large pan-European cooperation projects as both lead and partner. We have a great track record of managing large scale cooperative projects. With a broad range of experiences, our internal staff are also highly skilled in providing inputs for projects whether it be cost/benefit analyses, environmental assessments, business proposal writing, funding attraction and tendering, or quality assurance.

NTU is experienced in all stages of the innovation projects; Ideation, Research & Feasibility Screening, Business Modelling, Piloting, and Commercialization. While most innovation projects have been carried out within the European borders, we are also deploying innovation projects in strategically chosen developing countries such as Zambia, Kenya, Nigeria and Ethiopia.

Our experience and innovative ideas and projects stem from our core experience in development consulting, where the innovation projects serve as both inputs for the consultancy projects and vice versa. This iterative process makes the research and innovation a core part of our approach to implement state of the art technology in developing countries, while simultaneously exploring ways to push the boundaries of our society.
NTU is a strong partner for all types of stakeholders in the innovation project. All of our innovation projects, are based on a triple bottom line approach, as developing viable business solutions with a wide social and environmental impact, is at the core of our business model.
Want to work with our innovation department?
At NTU International we have a wide interest in cooperating to develop new innovative concepts and develop research that can benefit our society. NTU is currently cooperating with several research institutions, and we are interested in collaborating with all sorts of stakeholders for new and exciting projects; students, universities, entrepreneurs, private companies or public entities.
Do you have the perfect business idea but lack the local experience in developing countries?

Do you have an interesting Horizon2020 project, but need an experienced Nordic partner?

Do you have an interesting research approach that is well aligned with our competencies or current projecfts?
Feel free to contact us at innovation@ntu.eu with a short draft of the concept/project, and what role you envisage for NTU, and we will look forward to our possible future cooperation.
If you are looking for the possibility to do university project or thesis with or about NTU, or an internship possibility, please see our Internship Opportunities, or feel free to send us an e-mail.
ZRR for municipal waste
EIT Climate KIC; Demonstrator
Spain
Piloting, Commercialization
2018-2020 (Ongoing)
The ZRR project seeks to deploy, train and test a ZRR2 robot, to automate the process of sorting municipal waste, improving the efficiency of the sorting, resulting in larger commercial gains as well as an increased rate and quality of recovered materials from waste, aligned with the principles of a circular economy model. The project is led by the Spanish company Ferrovial, with NTU providing inputs for the Socioeconomic and Economic Cost Benefit Analysis, as well as an Environmental Impact Assessment of the project.
The ZRR2 robot uses Artificial Intelligence (AI), thus the robot needs training in recognizing the types and values of different waste streams. This is the key activity of the project, as the original robot is programmed to sort building waste materials. The initiative is piloted in the Ecoparc 4 waste treatment plant located in Barcelona, Spain, and operated by Ferrovial Services, and several other municipalities have already expressed interest in the concept, once the piloting stage is completed.
Because the project is still in its early stages any visible outputs are yet to be achieved, however NTU is excited to explore the world of AI, and the possibilities it can lead to in sustainable development. The project involves Ferrovial, Ferrovial Services, Centre for the Innovation of Smart Infrastructures (CI3), ZenRobotics and Wuppertal Institute, in addition to NTU.
Circular Economy Network of Port (LOOP Ports)
EIT Climate KIC; Climate Innovation Ecosystems
Spain, Netherlands, Italy, Germany, Denmark
Research and Feasibility Screening, Business modelling
2018-2020 (Ongoing)
The LOOP project brings together core and comprehensive ports in the European Union, as well as universities and other key stakeholders to increase the awareness of Circular Economy initiatives and push the boundaries of Circular Economy in port development and port strategy.
NTUs role is to develop case studies of Danish initiatives in Circular Economy of Ports and assist in dissemination and training of port operators to increase the sustainability of the operations and aid the transformation of the economic system from linear to circular. The LOOP project will develop innovative business models for inclusion of Circular Economy principles in port operations.
Because the project is still in its early stages any visible outputs are yet to be achieved, however NTU is excited to further investigate the use of Circular Economy as a driver of innovation and business creation.
Truckpooling in Nairobi
Danida Business Explorer
Kenya
Research and Feasibility Screening, Business modelling
2017-2018
With severe traffic congestion and inefficient transport and freight solutions, several attempts are being made at improving the urban traffic in the Kenyan capitol of Nairobi. NTU has developed an innovative approach, based on the rise in Danish carpooling initiatives, to improve the way in which freight is handled in and around Nairobi. The truckpooling concept applies an innovative community-based IT tool to consolidate small scale freight. The platform will bring freight shippers and carriers together and allow for a reduction in shipment costs, while simultaneously mitigating emissions and improving urban transport.
The purpose of the Danida project is to assess the feasibility of several aspects of the project including legal and regulatory framework, technical needs and specifications, market assessment and any financial and operational aspects that might exist.
NTU has carried out meetings with key freight stakeholders, as well as technical studies of the surrounding environment, the need for development of the application, and the market. In cooperation with Danida, the approach for moving forward will soon be assessed.
Total Recycling Decommissioning
EIT Climate KIC; Accelerator (stage 2)
Denmark – Port of Frederikshavn
Research and Feasibility Screening, Business modelling
2017
The Total Recycling Decommissioning (TRD) Accelerator project is a continuation of the TRD Pathfinder, which was an ideation and pre-feasibility study of ship decommissioning in Port of Frederikshavn.
The primary component of the TRD Accelerator was the creation of a full business model concept. The business model was created utilizing a Bee Board approach in collaboration with business model experts from Aarhus University, creating business models for both current and future scenarios to accommodate different approaches.
The foundation for the business model was a SWOT analysis of the original concept from the TRD Pathfinder, as well as a detailed analysis of the current decommissioning practices in Southeast Asia and Europe, to determine key advantages of the TRD.
The technical components and assumptions of the TRD Pathfinder were examined in detail by The Danish Technical University (DTU), validating the expected market potential and the Circular Economy approach taken by NTU.
The regulatory environment of ship decommissioning was examined, as well as institutional frameworks (EU and Danish) to support the development of facilities for ship and offshore decommissioning in Denmark.
As a final component, the TRD Accelerator obtained market validation and buy-in from local recycling and refitting companies in Port of Frederikshavn, strengthening the will to commit resources of piloting the approach in full-scale.
Total Recycling Decommissioning
EIT Climate KIC; Pathfinder (stage 1)
Denmark – Port of Frederikshavn
Ideation, Research and Feasibility Screening
2016-2017
The Total Recycling Decommissioning (TRD) Pathfinder project was an idea conceived as part of the long-term cooperation between NTU International and Port of Frederikshavn. The project included concept creation of the key parameters of the business, as well as scoping of relevant stakeholders in the North Jutland Region in Denmark.
The primary focus of the project was a pre-feasibility study, aimed at uncovering the feasibility of establishing a ship and offshore decommissioning facility as part of the ongoing port expansions being carried out in Port of Frederikshavn. The project applied a Circular Economy approach, examining environmental feasibility utilizing all the obtained materials from the decommissioning process, to provide the largest possible impact and the best possible commercial foundation.
The research and feasibility screenings were primarily focused on establishing an inventory of ship and offshore materials, to determine focus materials. In addition, a market study and competition analysis was carried out, to assess the size of the market available in the North Sea region.
Overall, the study indicated commercial viability of the project, and thus further resources were committed to the project.
Urban Climate Planner
EIT Climate KIC; Accelerator
Denmark, Norway
Research and Feasibility Screening, Business modelling
2017
The Urban Climate Planner (UCP) is an innovative IT tool developed by experienced urban planners of NTU to assist municipalities in their development of urban planning initiatives, taking into account both environmental, social and economic impacts. The purpose is to replace estimates with reliable sources of data, based on the increased availability of Big Data, to assist municipalities and policy makers in increasing climate resilience and mitigating climate change.
The UCP was developed as an application with a core module and add-ons to be purchased on demand, thus increasing applicability to different types of environments, municipalities and regions, making the customer base larger. The goal of the project was to establish a full business model, based on the business model canvas. In addition, market analysis was carried out through workshops and direct interviews with the municipalities of Copenhagen, Stavanger and Skive, gaining valuable insights for the further development of the concept.
After conceptual testing of the business model, NTU decided to not pursue the UCP further, as the costs of development and the competencies needed were not aligned with NTUs current strategy.
AMBER-ULV
Horizon 2020; FP7
EU-28
Research and Feasibility Screening, Business modelling, Piloting
2013-2016
The project AMBER-ULV was aimed at developing and integrating several innovative concepts, resulting from successfully completed R&D projects and innovative business models for Ultra-Light Vehicles, aiming to obtain a socially acceptable answer to business and safety concerns for sustainable driving, while not penalizing the driving experience.
The project achieved optimised use of materials to develop a lightweight integrated chassis and body, as well as an extremely low energy consumption with purely electrical braking providing enhanced recuperation.
NTU assisted in development of the business models as well as inputs for safety, exploitation of the results and coordination of the multiple stakeholders involved from all over Europe. The project was not further pursued by NTU, as the core competencies needed to commercialize the AMBER-ULV were not aligned with NTUs.