Shortlist: TA-6635 KAZ: Institutional Support to the National Quality Center for Road Assets - Consulting Firm (54092-001)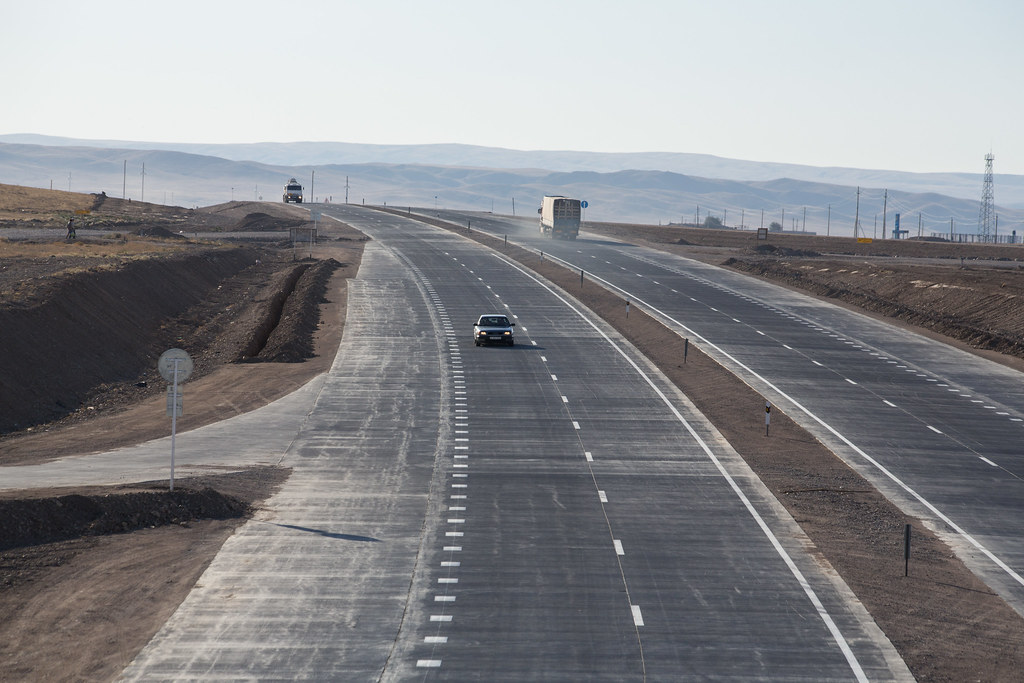 Country: Kazakhstan
Funding: ADB
---
Kazakhstan's economic development strategy identifies a strong transport sector as a key contributing element to promoting economic growth and diversification. The plan for developing road transport includes not only the improvement of road infrastructure but also a combination of institutional and regulatory reforms, further economic liberalization of the sector, and improvement of road maintenance services. Knowledge products and services are required to improve the system performance with a focus on innovation in road maintenance and defect-free performance-based contracts.
Objective and Scope of Work
In support of the outputs and outcomes of the proposed TA, the consulting firm will provide the following deliverables and conduct necessary assessments:
Guidelines and draft amendments and additions to the national regulations for road maintenance, road design, and asset management with associated training developed.

Prepare a diagnostic report providing an overview of the Kazakhstan road sector, including (i) institutional arrangements, (ii) road asset management,(iii) existing road asset management system, (iv) existing maintenance standards, (v) pavement life cycle maintenance, (vi) road design, and (vii) introduction of BIM system. This shall include an analysis on data taken from a sample of road users to understand the "driving" culture from the users' perspective.
Based on the information collected, identify gaps and shortcomings in the highway maintenance and asset management sectors, and recommend guidelines and draft amendments and additions to the national regulations that need to be produced or updated.
Prepare a report on road asset management and maintenance identifying(i)documents that need amendment or addition, (ii) needed improvements to pavement lifecycle analysis, (iii) road maintenance on urban roads, and(iv)classification of roads. Research applicable pavement lifecycle-cost procedures and develop a pavement life-cycle model and software for Kazakhstan considering a range of treatments and cost optimization.
Strengthen the capacity of the NQCRA through the development of draft amendments and additions to the national regulations on the introduction of the design and construction of roads with a 2+1 cross-section, with segregation of opposed streams, including the calculation of economic efficiency and development of a standard design for the execution of works.
Procurement of travel-demand forecasting software and associatedtraining.1
Development of draft amendment and additions to the classification of types of work performed during maintenance, current, medium, and capital repair of public roads.
Development of draft instructions on the purpose of types of works performed during maintenance, current and mid-term repairs of streets of cities and settlements.
Development of a life-cycle cost model for various maintenance interventions.
Development of a set of standards for the application of Building Information Modeling (BIM) technology in the road sector for construction, reconstruction, and repairs.
Compilation of the envisioned outputs into knowledge products that can possibly be disseminated through the Asia–Pacific Senior Roads Executive Program and the JICA's Initiative for Road Asset Management (JRAMP)
As this TA is funded through the Japan Fund for Poverty Reduction all requirements under fund will be adhered to. This includes visibility requirements for any publication and workshops. Furthermore, the consulting firm shall seek close cooperation with JICA during project implementation. Japanese universities, institutions and experts shall be considered as resource persons or speakers in the field at proposed conferences and events. This will allow to present state-of-the-art Japanese expertise including the tools developed under SIP and JRAMP.

Manuals and public outreach materials to enhance driving culture and road quality management developed. Guiding notes and public outreach materials, such as videos, produced according to COR and NQCRA needs.

The cost of road crashes in Kazakhstan is estimated at $8.1 billion per year, with 17.6 fatalities per 100,000 population, which is much higher compared to similar countries. The internal affairs ministry of the Republic of Kazakhstan has a safety strategy that is partially funded by the state budget. The functions of the agency include coordination, legislation, and monitoring and evaluation of road safety strategies.2 One of the mandates of NQCRA is to carry out road safety audits on all roads under its mandate.
Carry out a need's assessment and prepare a report on NQCRA capacity in public outreach related to road safety and quality road management.
In close coordination with COR and NQCRA staff, develop and produce up to 30 outreach materials, including videos.

Competency framework for professional and technical staff working in the road sector delivered.

The transport sector encompasses many characteristics which make it vulnerable to corruption: (i) large budgets that often compromise a significant proportion of a country's national budget; (ii) multiple entry- points at the central and local level including infrastructure, construction, services, permits, contracts, and operations; (iii) weak business processes and control mechanisms; (iv) political interference; and (v) weak capacity of sector agencies.
In addition to monitoring the quality of roads and construction works, the newly established NQCRA is intended to fight corruption in the road sector. Together with the Anti-corruption Agency of the Republic of Kazakhstan, the "Sapaly Jol–Adaldyq alan'y", an anti-corruption project office, has been established at the Center.
The objective of the project office is to establish a compliance policy on anti-bribery in the Center's activity. The main efforts of the Project Office are concentrated on ensuring open and transparent quality control of works and materials in construction, reconstruction, and repair at the examination stage with the joint participation of civil society and the Anti-corruption Agency. (d) Policies and procedures required to ensure compliance with ISO 37001- or other suitable certification- will be provided.
Training on road construction quality and training on ISO 37001: Anti-Bribery Management Systems will also be provided to NQCRA staff, and a road map for the potential accreditation of the road sector will be developed per ISO 37001.