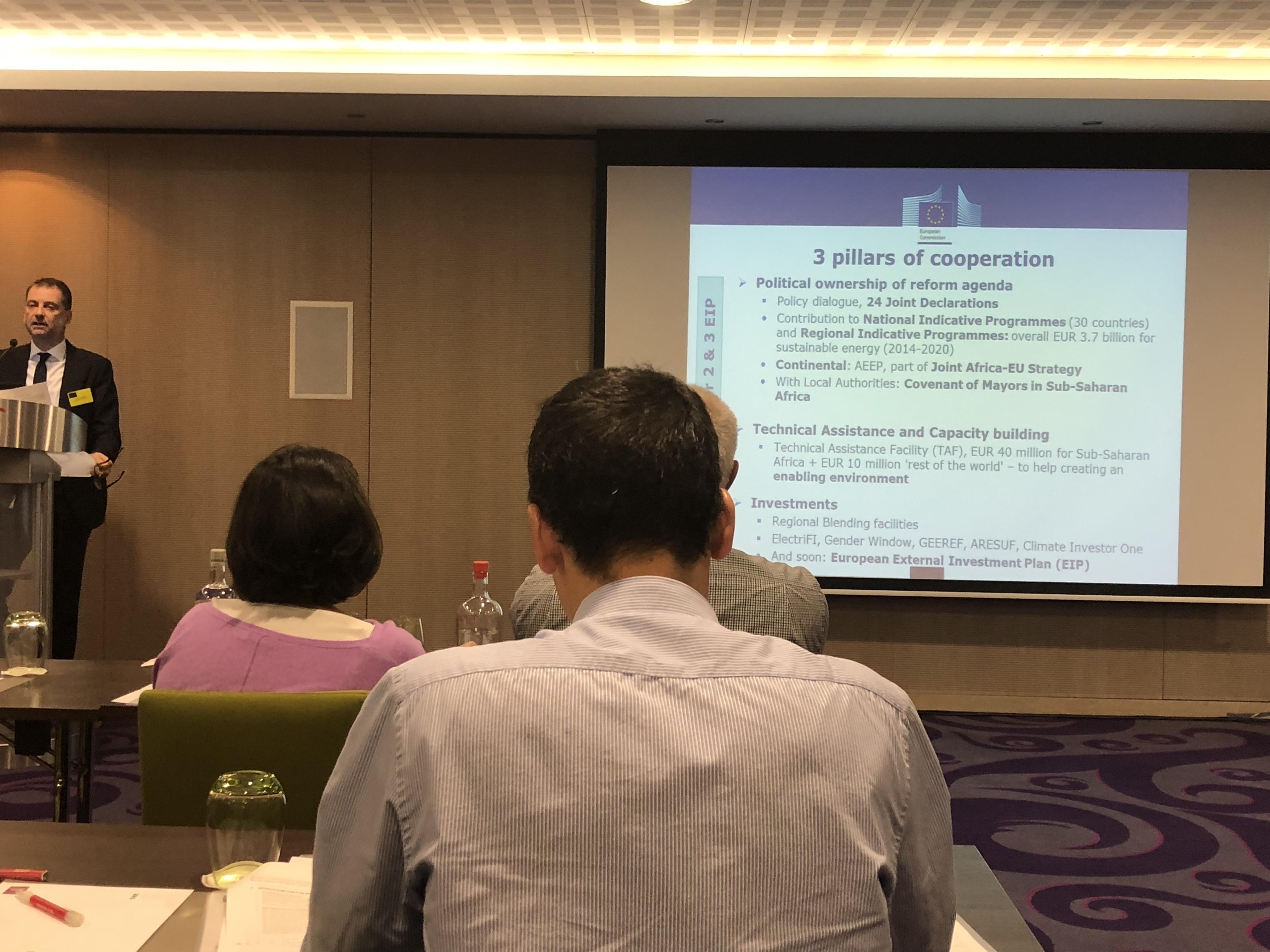 Sustainable energy seminar 
On Tuesday the 21st of November, NTU's team attended a sector seminar regarding Sustainable Energy In Eu External Actions Instruments, in Brussels.
Sector seminars are organized twice a year by the Permanent Representations and Trade Promotion Organizations of twenty-four Member States of the European Union. The seminars are divided into two sessions: a morning session where European institutions' officials from the External aid programs provide an overview of the financing available for the sector chosen, and an afternoon session where the participating companies are given the opportunity to conduct one-to-one meetings with each other.
The future of the energy sector
During the seminar, several important topics were discussed, including the current and future EU initiatives supporting the development of sustainable energy in third countries. NTU's director, Lars Bentzen, was especially happy to see that capacity building and technical assistance were highlighted during the discussions, as he wrote in a post on LinkedIn:
"Very happy to see the increased EC focus on technical assistance and capacity building in Sustainable Energy - one of NTU's core competences during the past decade. Indeed, a pleasure discussing it with Felice Zaccheo, DG Devco and cooperation partners from the sector in Brussels today. Now back to Aalborg."