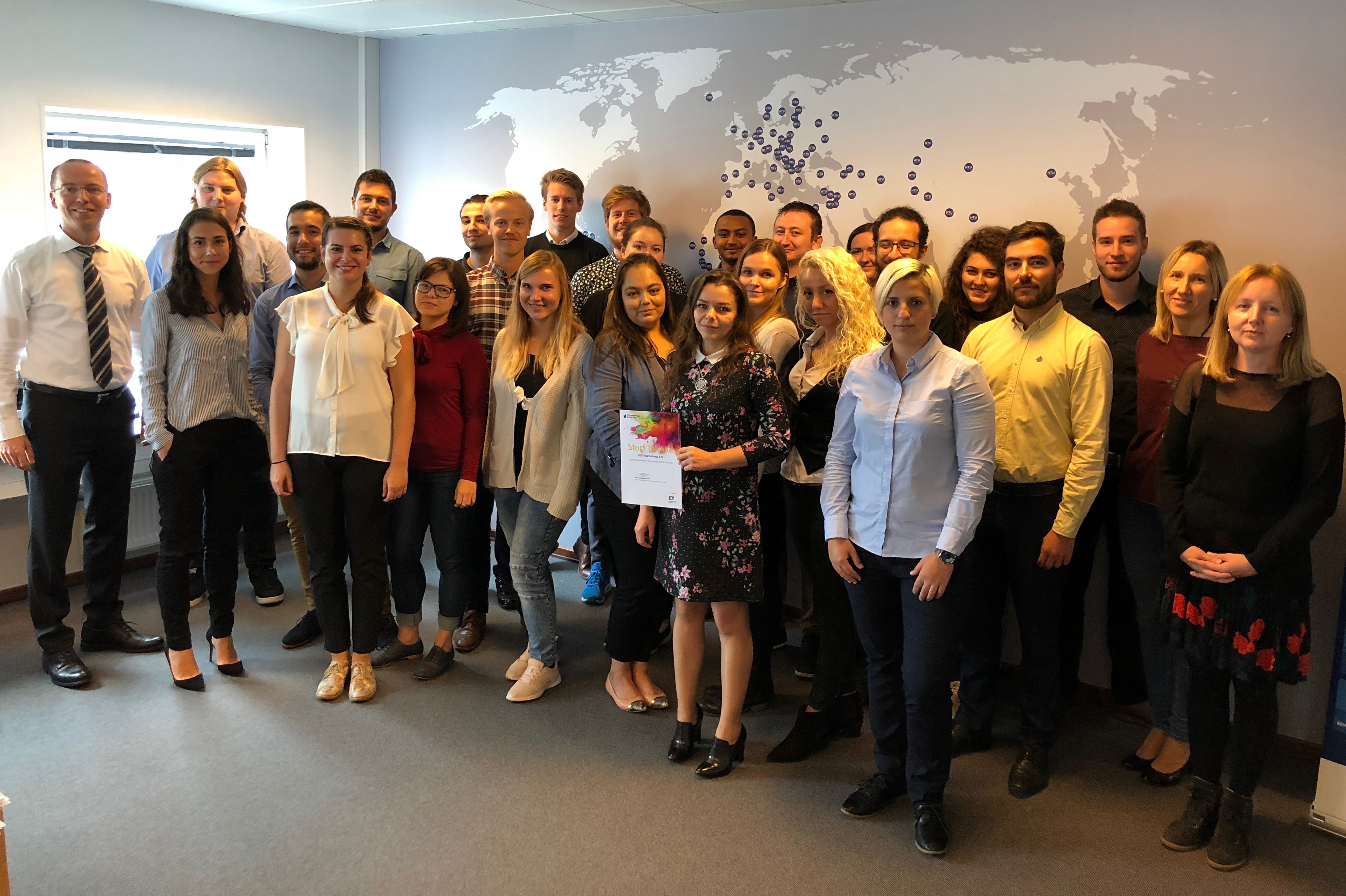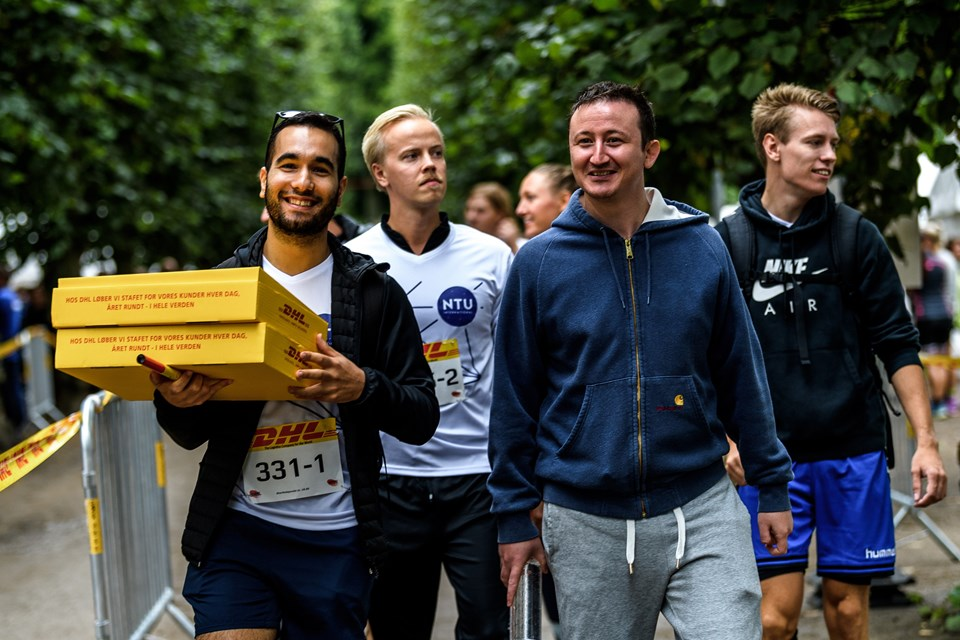 NTU is a multi-sectoral consultancy company providing state of the art development and sustainable solutions through technical projects and capacity building to countries worldwide. We are located on Vestre Havnepromenade 5, right on the edge of Limfjorden, with a splendid view. Over the last 11 years, we have grown from a small Danish firm to company with large international presence, and we have no plans of slowing down!
Along the way, we have created a unique and personalized approach to solve both large and complex, as well as specialized assignments across multiple markets. We strive to adhere to our core principles of carrying out projects in a transparent manner, by empowering the local stakeholders to obtain a long-term sustainable impact.
We manage projects all over the world from our headquarter in Aalborg along with our EU office in Brussels and various local project offices, providing logistical, financial, and technical aid to our teams of experts on-site. This requires a highly international mindset, and good communication and teamworking skills
Our office in Aalborg employs 30 highly skilled people, divided in our 4 key departments; Bidding, Technical, Implementation, and Finance as well as supporting functions within HR, Logistics, IT, Marketing, and Innovation. The staff in the office is truly international, spanning multiple nationalities covering 20 different countries.
Our current employees have studied in a wide array of programs including: Economics, Business Administration, International Relations, Marketing, Finance, Tourism, Innovation, and IT among others.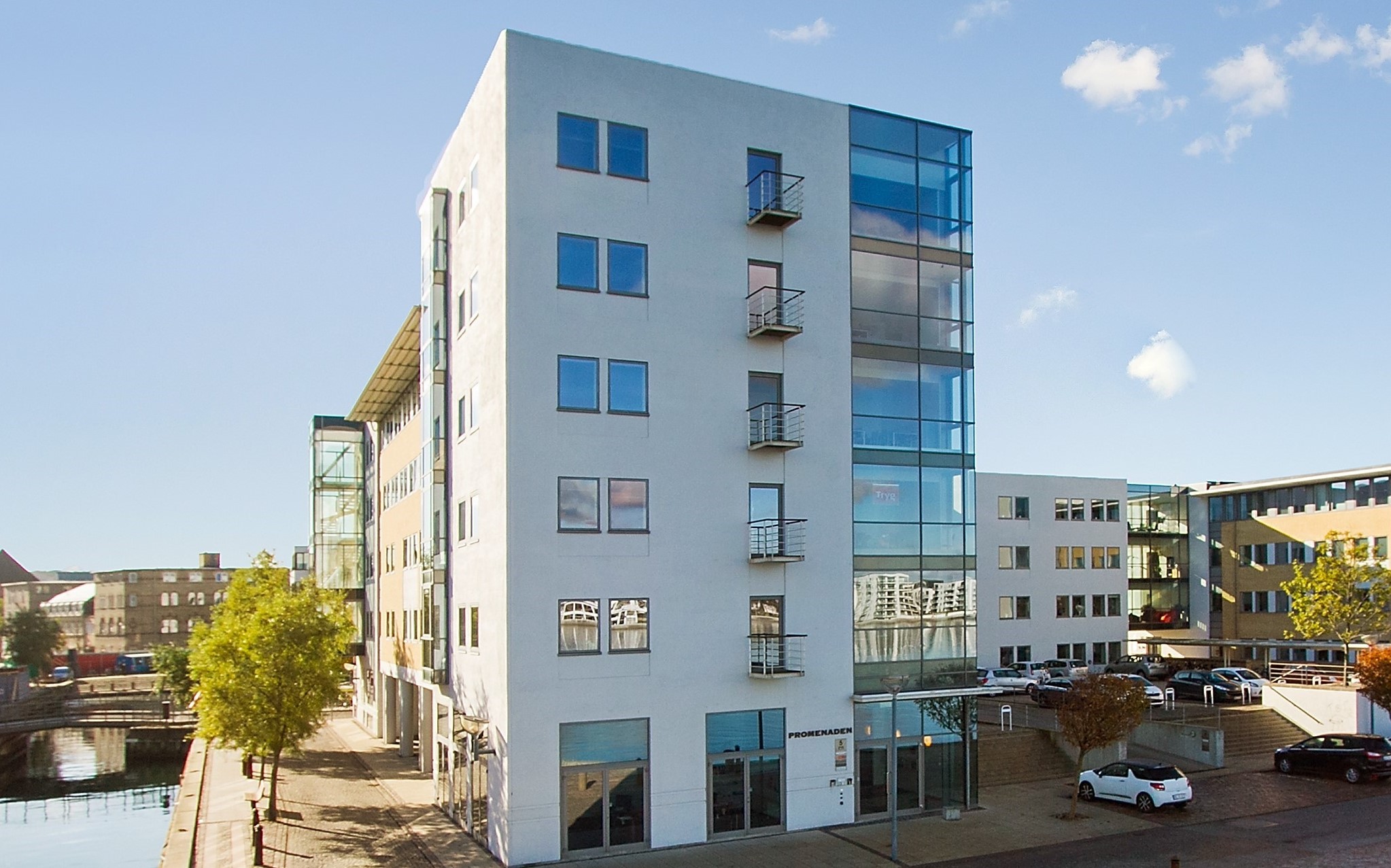 Did you know?

Over 90% of the current employees at NTU International have a background from Aalborg University. You could be next!
Teamwork is core to our way of working, combining our knowledge within and across departments to provide our clients with high quality projects that deliver true impact. The team based structure also means that you can quickly get well integrated into the company.
Social activities include our yearly Christmas Dinner and Summer Party, participation in the DHL run as well as various smaller events and informal dinners throughout the year. We are always open for new suggestions and initiatives, from everyone, that increases the team spirit of our staff.
Work/life balance is something we take very seriously. We are professional and dedicated when we are at work, but highly respect the freedom of all of our employees and believe that this combination makes for a desirable working environment for all.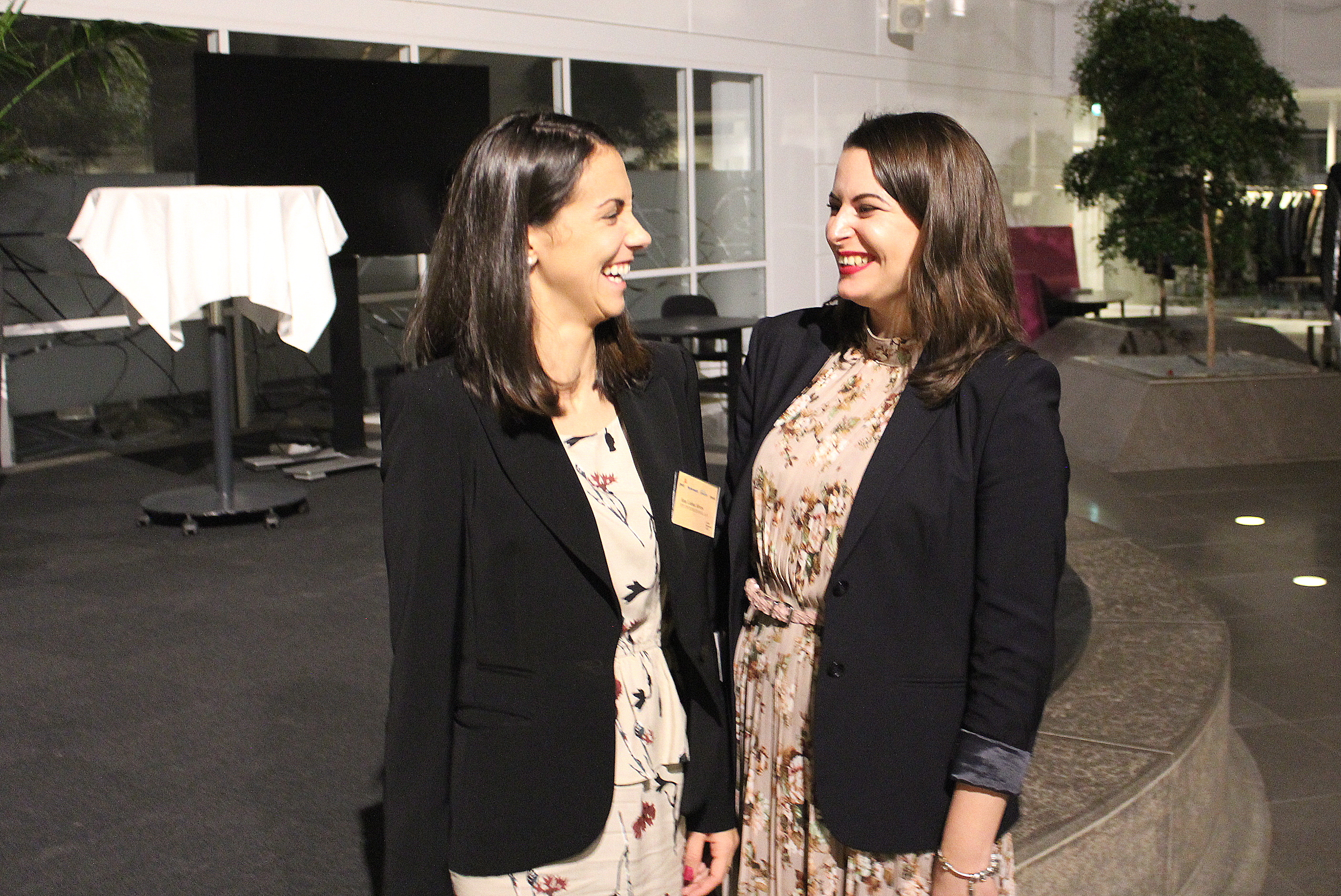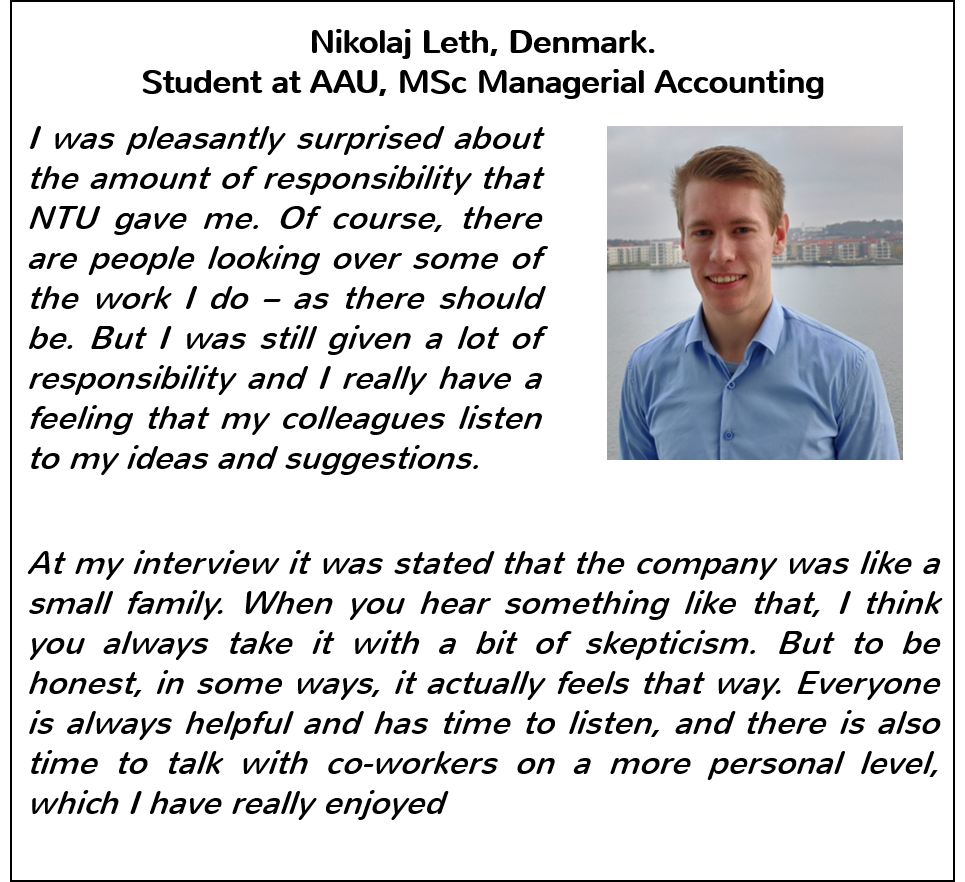 Develop your practical skills alongside 6-8 young professionals such as yourself who are part of the NTU internship progam. In addition to your internship, we also provide the opportunity to write your master's thesis in collaboration with NTU.
Our open office structure places you right in the middle of the action, where you will assist our experienced staff in various tasks including expert sourcing, bid preparation, logistics, budgeting, financial reporting, technical writing, quality control and much more.
We try our best to fit your position to your current skills while also providing the opportunity to rotate and try out different functions throughout your stay, so you can develop in the direction that you desire. 
We are committed to sourcing the best talent internally, therefore the best performing interns who adhere to our core principles and who fit well within our teams are offered full-time positions once they finish their university program.
Did you know?

1/3 of the current NTU staff started their career as interns. What are you waiting for?
You are ambitious above all. No matter your academic background you have an ability to work across multiple areas and sectors, and a desire to turn your theoretical knowledge into practical results.
A challenging environment motivates you, and you care about your personal and professional development. We provide you with opportunities based on your own motivation and appreciate candidates who are challenging the status quo and can help us push the company to new heights.
Full fluency in English written and spoken is a given for us. Any other languages that you master are considered as a bonus. We require you to respect and understand the different cultures at play not only within our office, but especially across the projects we do.
We value personality very highly. Personal skills and being able to work in a multilingual, multicultural and international environment requires an open, proactive, and positive mindset. Teamwork is in our DNA, but we also demand you to take responsibility for your tasks and your own development.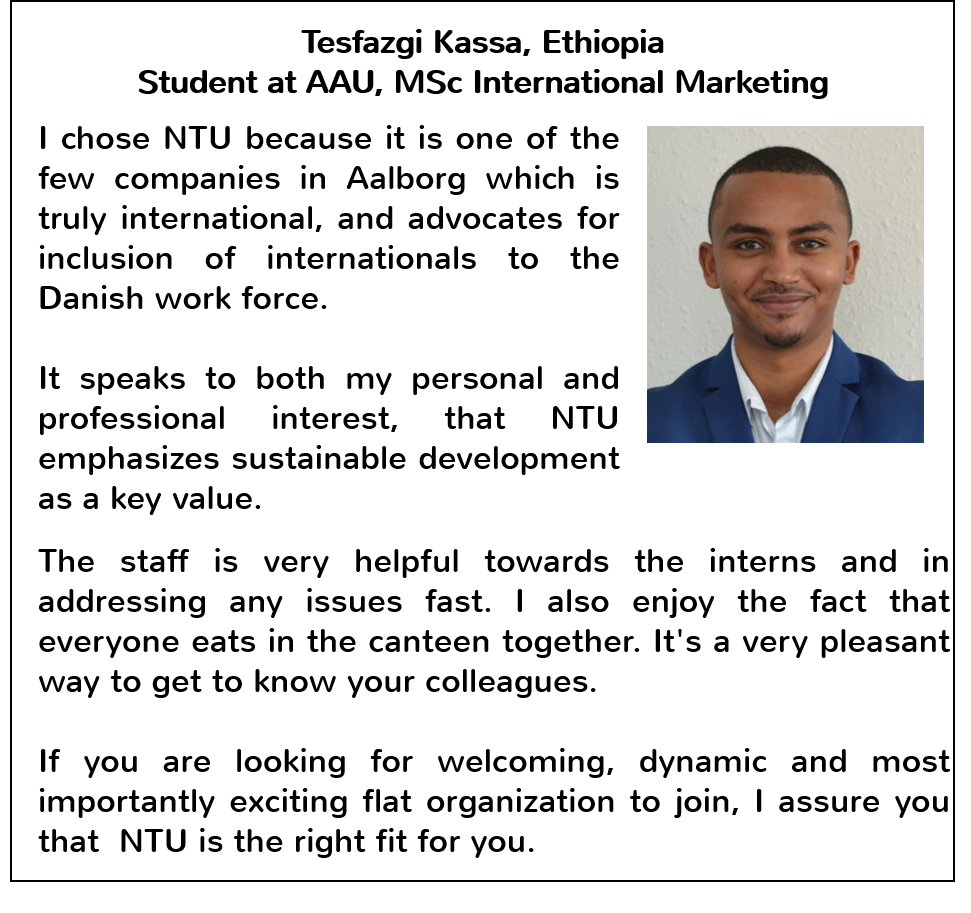 Did you know?

Our interns host the yearly Christmas Dinner activities, creating fun, interactive, and sometimes very competitive games for the whole staff

When we receive your application at NTU International, you will receive a confirmation e-mail acknowledging the receipt of your application. Your application will then be reviewed by our HR department. Selected candidates will receive an e-mail and be called for an interview.
If you have not heard from us, feel free to call us to get an update on your application status, contact information is found at the bottom of this page.
At your interview you will be asked to give a brief presentation of yourself and what you can bring to our company. We will explain what we do, and what your role will be within the company, and there will be time to answer all of your questions.
After the interview, we will ask you to submit a short resume of our meeting and your expectations for the position that we were discussing. We will then evaluate internally and get back to you, usually within 1-2 weeks.
If you have submitted an unsolicited application, we will review it according to the process above, once we have openings that are suitable for your profile.
Want to join us?
Below you will find our current vacancies for student and internship positions.
If no positions are listed, please feel free to submit an unsolicited application.
Highlight what position you are applying for, and include the following documents in your application:
Application letter (1 page)
CV
Grade transcripts
Specific job listings
Below you will find our current openings for internships. Click each position for more details
Unsolicited applications
We are always on the lookout for talented students.
Please submit your application to our Internship Coordinator, marking it with "Unsolicited Application".
Internship Coordinator
If you have any questions about our internship program, positions or possibilities, please contact:
Vaida Cerneckyte-Larsen
E-mail: vac@ntu.eu
Phone: 99 30 00 00